Uncover the Arizona Homes for Sale in Sun Lakes
Homes for Sale in Sun Lakes
The Arizona real estate in Sun Lakes consists of some of the most unique homes in the state. Homes in Sun Lakes Arizona are reserved exclusively for active adults, which means that the Arizona homes for sale in Sun Lakes are often in high demand. An experienced Realtor in Sun Lakes Arizona can tell you more about the schools in Sun Lakes Arizona and can help you search Sun Lakes Arizona MLS listings. For more information on this dynamic community, contact Cathy Carter today.
Discover up-to-date Sun Lakes, Arizona real estate listings just below — or, read more about the Sun Lakes lifestyle & the homes you can find here!
Sun Lakes Homes For Sale
About Real Estate in Sun Lakes
Sun Lakes is a community that is comprised of five distinct developments, each of which offer common amenities that residents of every neighborhood can enjoy. There are few other communities like this one in Arizona, which means that Arizona real estate in Sun Lakes is quite valuable. The homes for sale in this community often sell quickly, so it's important that interested buyers work with a Realtor in Sun Lakes Arizona who understands the current market climate.
At this time, there are just more than 300 active listings in Sun Lakes and the average list price is about $359,000. However, buyers who are interested in these homes will want to work closely with their real estate agent, because the price for each home will vary based on their location within the community and the amenities that are available within the property. It's necessary to work with a Realtor in Sun Lakes Arizona who will search Sun Lakes Arizona MLS listings using your specific criteria.
Compared to a year ago, inventory levels are higher in Sun Lakes, which means that buyers have more power during the negotiation process. While it's still a competitive market, the rising inventory levels provide qualified buyers with additional options to consider during their search for homes in Sun Lakes Arizona.
How to Find the Best Homes for Sale in Sun Lakes
Finding the best homes for sale in Sun Lakes requires you to work with a Realtor in Sun Lakes Arizona who is both experienced and qualified. Here's what you need to know about hiring a real state agent to search Sun Lakes Arizona MLS listings for you:
Your agent should understand what makes the community unique, and be able to personalize the real estate process for you. There are not many other developments like Sun Lakes, so it's important that your real estate agent understands the features of the community and helps match you with the property that will fit your needs.
Your Realtor in Sun Lakes Arizona should have experience working with both buyers and sellers in the community. Direct experience working with clients who live in this community allows you to feel confident in your agent, and gives you the benefit of knowing that your agent truly understands this development.
Your real estate agent should be committed to improving themselves through training and continual education. You should hire a real estate agent who is going to use technology to her advantage. Mobile technology and social media has changed the real estate landscape, and you need a tech-savvy agent who is going to have instant information about the latest market movements in Sun Lakes.
Cathy Carter is the only Realtor in Sun Lakes Arizona who can provide you with the customized experience that you both need and want. Having worked in the local area for more than two decades, she has watched this community grow and flourish into the thriving group of active adult residents who live there today. She understands that each buyer is looking for a distinct experience when they move into one of the Arizona homes for sale in Sun Lakes, and she works closely with her clients to ensure that they find the perfect place to live during this exciting stage of life.
Why You Should Live in Sun Lakes
The homes in Sun Lakes Arizona are designed specifically for active adults. Considering the fact that this community caters to a group of people in a certain stage of life, there are many reasons for retirees and established professionals to consider moving to Sun Lakes. Here's a few reasons why you should live in Sun Lakes:
This development, which consists of five distinct neighborhoods, describes itself as a place where adults can enjoy resort-style living in a country club atmosphere. There's a sense of exclusivity and luxury that surrounds Sun Lakes, yet it is still a welcoming and comfortable place to call home.
Sun Lakes is one of the most convenient places to live in the Southeast Valley. This community is situated near many of the most prominent companies and organizations, making it ideal for those who are still commuting to work. In addition, the finest dining and shopping options in the region are located just outside of Sun Lakes.
Sun Lakes actively promotes a sense of community among its residents. Its amenities include a country club, golf courses, lakes for fishing, nature trails and recreational facilities. In addition, the community offers a variety of special interest clubs that allow neighbors to get involved and get to know one another.
Retirement today is vastly different from the experience of the past. No longer is this time period just a few short years where you will sit back and relax while you watch the world go by. Rather, people are retiring at younger ages and enjoying their free time to pursue hobbies, to stay active and to mingle with other adults in their same stage of life. Arizona residents have the unique opportunity to do all of this and more during their retirement. Arizona real estate in Sun Lakes is the perfect way to invest in yourself and to make the most out of this golden season.
For more information on the homes in Sun Lakes Arizona, get in touch with the most qualified Realtor in Sun Lakes Arizona. Contact Cathy Carter today, and she will begin to search Sun Lakes Arizona MLS listings for you.

RE/MAX Cathy Carter Real Estate & Luxury Homes
Professional REALTOR
ABR, CRS, CDPE
RE/MAX Solutions
4365 E Pecos Rd #103
Gilbert, AZ. 85295
Email or Call: 480‑459‑8488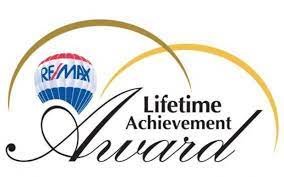 For her entire professional career, Cathy Carter has been dedicated to serving the people of East Valley. She began her career in new construction home sales and quickly expanded into every sector of the Chandler real estate industry. Today, after years of networking with the most reliable professionals in the local community and focusing on professional development, Cathy Carter is considered to be the top Realtor in East Valley. Most recently, she received the RE/MAX Lifetime Achievement award, which is the second-highest national award given to RE/MAX real estate agents.
With www.realestatechandler.com you'll be able to find your dream home in no time. If you have any inquiries about homes for sale, connect with Cathy Carter!

-Work With Cathy Carter For Unmatched Expertise On East Valley Arizona Area Buying & Selling!
---