Ahwatukee
Ahwatukee Homes For Sale
Homes for Sale in Ahwatukee, AZ
About Real Estate in Ahwatukee, AZ
Ahwatukee is an upscale community in Phoenix, Arizona. CNN/Money Magazine called Ahwatukee a "great place to live." It offers the charm of village living combined with easy access to city jobs and culture. While it is located within the city limits of Phoenix, the South Mountains separate Ahwatukee from the rest of the city, giving the community a special peaceful atmosphere that is unique within Phoenix.
Ahwatukee AZ properties are an outstanding investment. The community's many desirable features are powerful magnets for professionals looking for a great place to live. With the community's population increasing, the demand for Ahwatukee AZ real estate makes it very likely that home values will continue to appreciate at an exceptionally high rate. The average recent selling price of an Ahwatukee home was $265,250, and that's an amazing 20.2% higher than it was the year before.
Almost every Ahwatukee home has a view of the stunning South Mountains, whose rugged peaks reach 2,600 feet into the air. People looking for homes for sale in Ahwatukee AZ will find a variety of different types of homes available. Whether you are looking for a cozy condominium with state-of-the-art amenities, a large stately home located on a lake, a house with plenty of land for horses, or a home with golf course views, you can find it in Ahwatukee with the help of Cathy Carter, one of the best real estate agents Ahwatukee AZ has to offer.
LEARN ABOUT CATHY
On our easy-to-use website, you'll be able to search MLS for the best homes for sale updated every 15 minutes. View photos of available Southeast Valley properties, find detailed real estate information, save your search for real estate near me, create a free account, and receive notifications of new listings that match your home criteria delivered directly to your email. Scroll down below to browse Southeast Valley real estate and the benefits of living in the Phoenix area:

How to Find the Best Homes for Sale in Ahwatukee, AZ
Finding the right home is something you shouldn't leave to chance. An experienced and skillful realtor is a tremendous help in finding exactly what you are looking for. Cathy Carter has earned a well-deserved reputation for being the kind of realtor Ahwatukee AZ residents are eager to recommend to their families and friends.
Cathy has been buying and selling homes in Ahwatukee and the surrounding area for more than 20 years. She is known as much for her commitment and loyalty to her clients as she is for her extensive insider knowledge of the area and her dedication to constantly keeping her skills cutting-edge with continuing education and certifications.
Cathy understands what an important milestone it is in the life of a family to move into a new home. She feels lucky to have the privilege of assisting her clients in this significant stage of their lives.
Cathy is also known for her friendliness and for the kind way that she treats people. Many people find looking for a new home both exhilarating and stressful, and Cathy makes the process as easy as possible for her clients.
She has worked with many people who are moving long-distance. She meets with them at their convenience and keeps them updated when they are not able to be there in person.
Cathy would be very happy to talk to you, so give her a call with any questions you may have. You can also start to become familiar with Ahwatukee by browsing through the listings of Ahwatukee AZ homes for sale on Cathy's website, CathyCarterChandler.com.
Why You Should Live in Ahwatukee, AZ
Ahwatukee is the perfect place to live for people who love the beauty of the Arizona desert landscape. The gorgeous mountains that are visible from almost everywhere in the community along with the cacti growing in many homeowners' yards make the unique sights of nature in the Southwest a part of residents' everyday life. The nearby South Mountain Park Preserve, the largest municipal park in the country, contains 16,000 acres of open undeveloped desert land with more than 51 miles of trails for hiking, mountain biking or horseback riding. You can also drive to the tops of the peaks for breathtaking views of the whole valley.
All 25 schools in the Kyrene School District, which serves Ahwatukee's students pre-K through 8th grade, are rated "highly performing" or "excelling." High school students in the community attend two schools in the Tempe Union High School district, both of which are rated "excelling." In addition to these outstanding public schools, parents can also choose charter schools or private schools for their children. Several colleges and universities, including Arizona State University and South Mountain College, are located nearby. The excellent schools, combined with the friendly village atmosphere, make Ahwatukee a wonderful place to raise a family.
Within Ahwatukee's 35.8 square miles, residents have many options for shopping, dining and recreation. Concerts, a farmer's market and craft festivals are just some of the special events that bring the community together. Residents also enjoy the convenience of being near downtown Phoenix and the cities of Chandler and Tempe.
If Ahwatukee sounds like the kind of place you would like to live, give Cathy Carter a call, and she would be glad to give you more information.

RE/MAX Cathy Carter Real Estate & Luxury Homes
Professional REALTOR
ABR, CRS, CDPE
RE/MAX Solutions
4365 E Pecos Rd #103
Gilbert, AZ. 85295
Email or Call: 480‑459‑8488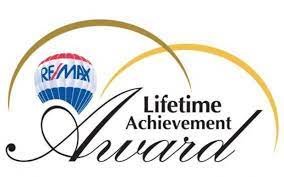 For her entire professional career, Cathy Carter has been dedicated to serving the people of East Valley. She began her career in new construction home sales and quickly expanded into every sector of the Chandler real estate industry. Today, after years of networking with the most reliable professionals in the local community and focusing on professional development, Cathy Carter is considered to be the top Realtor in East Valley. Most recently, she received the RE/MAX Lifetime Achievement award, which is the second-highest national award given to RE/MAX real estate agents.
With www.realestatechandler.com you'll be able to find your dream home in no time. If you have any inquiries about homes for sale, connect with Cathy Carter!
-Work With Cathy Carter For Unmatched Expertise On East Valley Arizona Area Buying & Selling!
---

Posted by Cathy Carter on