LEARN ABOUT CATHY
Arizona real estate in Southeast Valley
Investing in real estate in the Southeast Valley can be a valuable decision. This area includes the cities of Queen Creek, Tempe, Mesa, Chandler, and Gilbert. Each one of these communities is a bit different, but all offer outstanding opportunities for those wishing to buy homes in one of the best areas of the country. From the incredible amenities and beautiful landscape to the value and beauty of the homes here, Southeast Valley has something for most people.
If you are considering buying a home here, you can Search Arizona MLS to find some options. However, it is always better to work with a real estate agent who can provide you with more precise information and the most up-to-date listings available. It is a competitive market. With the help of a trusted team like our professionals, you are sure to find the home that is right for your needs.
Explore the MLS for the most up-to-date listings for Southeast Valley AZ Homes for Sale below, and learn more about Southeast Valley AZ real estate for sale and lifestyle:
Southeast Valley
If you would like to set up a private showing or would like more information about any of the above Southeast Valley AZ homes for sale, please contact top East Valley REALTOR® - Cathy Carter, specializing in newer homes and luxury real estate.
Homes for Sale in the Southeast Valley
For those looking at Phoenix area homes for sale or those in any of the other cities in Southeast Valley, one thing is most important. That is knowing as much as possible about your options and being able to carefully navigate this market. As one of the most in-demand markets, and one where home values are increasing year over year, you need the expertise and guidance of a trusted Arizona Realtor in Southeast Valley to guide you.
There is a wide range of home styles available, including everything from stunning estates to those ranches that the area has long been known for offering. You could find homes in golf course communities and those with the special features you need, such as ample property or swimming pools. Some properties here even offer exceptional features like recreational spaces, separate living spaces for tiny homes, and lots of options for outdoor living areas.
When you start the process of finding a home for sale here, be as open as possible to the options. There are a lot of beautiful homes in this region. A look at Arizona real estate in Southeast Valley could mean that you find some outstanding property options, including those with ample value to offer.
About Real Estate in Southeast Valley
The homes for sale in Southeast Valley offer a lot of variety in architecture and style. These properties are located in some of the best cities in the state. That is why the demand for real estate in this area is high. As you check out the options when you search Arizona MLS listings, know that you need to be able to move quickly when it comes to making a decision to buy. That often means knowing what you need and setting your budget. Homes sell within a matter of days to a few weeks in many of these cities. You need to be ready to buy.
Arizona real estate in Southeast Valley can be well priced. What you may notice is that home values are on their way up as well. Year-over-year growth has been in double digits for a long time. While there may be some sense of cooling off in some areas, the area remains very much in demand. That means that home prices are likely to increase going forward. For those that buy now, that could mean a boost in equity in a matter of just a few years.
You also should know that it continues to be a buyer's market in many cities of Southeast Valley. That means that you need to fully understand how to bid on a home to ensure you are balancing the worth of the home with what the home seller is expecting. When you work with a real estate agent, you'll get more insight into how to do this.
How to Find the Best Homes for Sale in Southeast Valley
Using the best Arizona Realtor in Southeast Valley is the most important and valuable tool you have to improve your outcome when it comes to buying a home in this competitive market. The first step that you will do with your agent is to gain insight into what your needs are. Be as specific as possible about the size of home you need, the number of bedrooms and bathrooms, and other features that are critical to you. There could be a very specific neighborhood you want to live in, or you may wish to be located within a specific city.
Once all of that information is available, your real estate agent is then ready to help you. That means spotting homes that become available right away, even before they are on the MLS. That means being one of the first people in for a showing whenever possible. You also will have the opportunity to work carefully with your agent to get a solid understanding of what your needs and goals are in terms of your budget.
With the help of the best Arizona Realtor in Southeast Valley, you are more likely to see the results you need – that includes buying the home that fits each one of your needs.
Why You Should Live in Southeast Valley
Buying a home in the Southeast Valley can be a rewarding experience. When it comes to the Arizona homes for sale in Southeast Valley, there are a lot of opportunities to explore. Whether you hope to buy a home in a golf course community or you want to live in the heart of the city, there are a lot of options available.
Southeast Valley offers lots of variety. You could buy a home in Gilbert, a community that has a bit more of a rural feel to it compared to the bigger and more urban cities. For some, buying a home in Mesa is the ideal choice. It has a lot of community amenities, including historical sites ad parks. For those who want a more modern community, check out the options in Chandler.
No matter what your goals are, our team is here to help you. Check out the homes for sale with us and let Realtor Cathy Carter be your guide.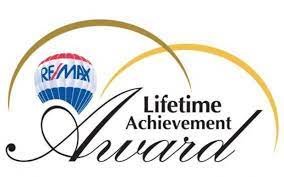 RE/MAX Cathy Carter Real Estate & Luxury Homes
Professional REALTOR
ABR, CRS, CDPE
RE/MAX Alliance Group
725 W. Elliot Rd., Suite 111
Gilbert, AZ. 85233
Email or Call: 480‑459‑8488

Posted by Cathy Carter on
Tags