Chandler Ocotillo
Search All Homes For Sale At Ocotillo
Homes for Sale in Chandler Ocotillo, AZ
About Real Estate in Chandler Ocotillo, AZ
If lakefront living on the golf course -- in the middle of the Sonoran Desert -- seems like an impossible dream, think again: Properties for sale in Ocotillo Chandler AZ fit the bill! This gorgeous master planned community represents the best of both worlds: A small town feeling right next to all of the urban amenities you've been dreaming of. Plus, the setting just doesn't get much more scenic than this!
LEARN ABOUT CATHY
On our easy-to-use website, you'll be able to search the MLS for available homes in Chandler Ocotillo - listings updated daily. View photos of available properties, find detailed real estate information, create a free account, receive notifications of new listings that match your specific home criteria delivered directly to your email, and access current market data. Be sure to scroll down below to learn more about Chandler Ocotillo real estate and living in this exceptional, family-oriented community
Ocotillo Chandler AZ properties for sale are known for their desirable surroundings; the community encompasses about 2,000 acres, a lovely mix of thoughtful, water-wise desert landscaping and lush, green spaces that are perfect for a stroll or a picnic. Real estate in Ocotillo Chandler AZ surrounds a chain of 165 lakes, all man-made from environmentally sustainable reclaimed water sources. Oh, and don't forget the golf course; many Ocotillo Chandler AZ homes for sale not only feature lake views, but golf course views, as well. How nice would it be to walk onto the links from your own back yard?
And speaking of back yards, Chandler AZ Ocotillo homes for sale run the gamut, from cozy, luxurious homes perfect for empty nesters and snowbirds, to spacious estates with every detail customized to create your dream home in the desert. Above all else, Ocotillo Chandler AZ real estate is designed to take full advantage of its scenic surroundings. Residents enjoy the choice of single- or two-story homes, ranging in square footage from less than 1,700 square feet to more than 4,400 square feet. Homes feature touches like gourmet kitchens, energy efficient appliances, backyard pools, and casitas perfect for guests.
Choose from homes on the golf course, homes on the lake -- or both! Either way, you'll enjoy spectacular views, quiet neighborhoods, safe gated communities, and plenty of amenities, thanks to the Ocotillo golf course, country club and the neighborhood's proximity to Chandler.
How to Find the Best Homes for Sale in Chandler Ocotillo, AZ
When you're searching for the best homes for sale in Ocotillo, you need a Chandler Ocotillo AZ Realtor on your side. Working with local real estate agents Ocotillo Chandler AZ, like Cathy Carter and her associates at RE/Max Solutions, make the process stress-free. After all, Cathy's been helping her clients buy and sell homes in Ocotillo, Chandler, Gilbert, Queen Creek, Mesa and the rest of the East Valley for almost three decades! You just can't top that kind of experience.
As a local Realtor Ocotillo Chandler AZ, Cathy knows each neighborhood, so she can help you narrow your search and find the property that's best for you. And, as a Certified Residential Specialist or CRS -- a.k.a. the "graduate degree" of real estate -- Cathy has training in and access to the latest in cutting edge real estate search technology. Her expertise will help you through the entire home purchase process, from the minute you step in the door on your first walk-through, to the magical minute you hold the keys to your new home in your hand for the first time.
In fact, Cathy has the experience and knowledge to guide you through every step of the home buying process. As an Accredited Buyers Representative, or ABR, Cathy has an extensive background and training in home buying. Plus, she's a Certified Distressed Proper Expert and a Certified Relocation Specialist, so she can even help with the moving process.
When you are attempting to navigate a hot market, you need an experienced Realtor Ocotillo Chandler AZ on your side -- let Cathy be that agent. She's here to help you find your dream home in Ocotillo! Start your home search by giving her a call 489-469-8488.
Why You Should Live in Chandler Ocotillo, AZ
Homes in Ocotillo have so much to offer, from outdoor recreation to cultural opportunities, stunning scenery to access to urban amenities. The community's many lakes mean that no matter where you go, you're certain to have a waterfront view, and that includes when you're out for a walk. You'll love the miles of walking, running and biking trails that meander through Ocotillo's many subdivisions, with plenty of places to stop an enjoy the scenery along the way. But the lakes aren't just amazing to look at; anglers know that Ocotillo's lakes are kept stocked with several types of fish, making them the perfect place to throw in a line and test your luck.
Then there's the Ocotillo Golf Course features 27 holes that wind through lush landscaping and blue lakes. This challenging course has three, nine-hole courses; together, the course offers a par 71 with 6,782 yards of play. Designed by Ted Robinson, the course is rated a 4.5 out of 5 by Golf Magazine and is one of Golf Digest's Top Places to Play.
Also on the golf course, A Restaurant which serves delicious cuisine in a friendly, casual yet elegant setting. There's also a pro shop, putting greens and a driving range.
And speaking of restaurants, nearby Chandler is known for its world-class eateries! A stroll down the streets of historic downtown Chandler reveals a number of eclectic eateries, cafes and coffee shops, no matter what you're in the mood for. Downtown is also a great choice for a day of shopping, with art galleries and boutiques galore. For serious shopaholics, there's always Chandler Fashion Center or the nearby Arizona Mills Center.
Chandler is also known as a cultural center of the East Valley, and with good reason. Residents of Ocotillo are never more than a few minutes drive away from the year-round happenings in Chandler, such as the Cinco de Mayo Celebration to the annual Chihuahua Races and the Chandler Jazz Festival. The Chandler Performing Arts Center hosts a regular schedule of theater, musical and spoken word performances, and local museums like the Arizona Railway Museum and the Chandler Museum at the McCullough Price House make it easy -- and fun -- to learn about the region's rich past.
Throw in excellent schools, a thriving economy and job market, and it's easy to see why so many people choose Ocotillo in Chandler as the perfect place to call home!

RE/MAX Cathy Carter Real Estate & Luxury Homes
Professional REALTOR
ABR, CRS, CDPE
RE/MAX Solutions
4365 E Pecos Rd #103
Gilbert, AZ. 85295
Email or Call: 480‑459‑8488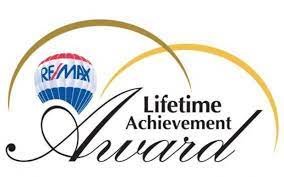 For her entire professional career, Cathy Carter has been dedicated to serving the people of East Valley. She began her career in new construction home sales and quickly expanded into every sector of the Chandler real estate industry. Today, after years of networking with the most reliable professionals in the local community and focusing on professional development, Cathy Carter is considered to be the top Realtor in East Valley. Most recently, she received the RE/MAX Lifetime Achievement award, which is the second-highest national award given to RE/MAX real estate agents.
With www.realestatechandler.com you'll be able to find your dream home in no time. If you have any inquiries about homes for sale, connect with Cathy Carter!

-Work With Cathy Carter For Unmatched Expertise On East Valley Arizona Area Buying & Selling!
---

Posted by Cathy Carter on
Tags