LEARN ABOUT CATHY
Homes Near Me in Ahwatukee
Homes for Sale Near Me in Ahwatukee
Ahwatukee is an exclusive neighborhood on the outskirts of Phoenix, and there has been renewed interest lately in the homes near me in Ahwatukee. Real estate near me in Ahwatukee is in high demand, with most of the Ahwatukee homes near me selling very quickly. As there are many buyers who are interested in purchasing Ahwatukee real estate near me, this market has become quite competitive. The best way to navigate the local market is to hire a local professional Realtor in Ahwatukee who is familiar with this neighborhood. Cathy Carter is the leading Ahwatukee real estate agent, and she is uniquely qualified to help you navigate the current market conditions.
On our easy-to-use website, you'll be able to search the MLS for the most accurate, up-to-date listings for Ahwatukee AZ homes for sale. You can save your search, create a free account, and receive alerts of new listings that match your home criteria delivered directly to your email. Also, be sure to scroll down below to learn more about real estate in Ahwatukee AZ, current market trends, and living in this charming village of Phoenix:
Ahwatukee Homes For Sale
Click the links below to sort results by price range.
f you would like to set up a private showing or would like more information about any of the above listings for Ahwatukee AZ homes for sale, please contact Cathy Carter, one of the best REALTORs® in Ahwatukee AZ - specializing in newer homes and luxury real estate.
About Real Estate Near Me in Ahwatukee
Located in the southernmost tip of Phoenix, Ahwatukee has long been considered one of the best places to live in the city. As a result, there are many exclusive neighborhoods in Ahwatukee that feature luxury properties with premier amenities. If you are looking for homes near me in Ahwatukee, you will find that there are a diverse range of property types available. From intimate and charming single-family homes to grand estate-style properties, there are homes for every lifestyle and budget in Ahwatukee.
The Ahwatukee homes near me have been selling at record pace for much of the past year. The low inventory levels combined with intense interest among local homebuyers drove up home prices significantly for about 12 months, but now, the market appears to be stabilizing once again. Home prices for Ahwatukee real estate near me are not increasing as drastically as they were before, but real estate insiders anticipate that the market will stay strong in the months and weeks ahead.
Currently, the median sales price of the homes near me in Ahwatukee is $452,000, which is about 13 percent higher than this time last year. While the market is still considered to be competitive, buyers will find that they have a bit more flexibility and breathing room than they did even just a few short months ago. A year ago, the Ahwatukee homes near me were selling in an average of 20 days. Today, most homes on the market sell within an average of 49 days, which is giving buyers more time to browse the local market and find the Ahwatukee real estate near me that meets all of their preferred criteria.
Given the exclusive nature of this local real estate market, it's important to work with a Realtor in Ahwatukee who is familiar with this unique community. Cathy Carter is the leading Ahwatukee real estate agent, and she has more than 20 years of experience working with buyers and sellers in this community. This allows her to have the best and most reliable information not only about active listings but also about homes that are about to be listed for sale in this community.
How to Find the Best Homes Near Me in Ahwatukee
While the market conditions are becoming more stable and predictable in Ahwatukee, it's important to keep in mind that the best homes near me in Ahwatukee will sell very quickly still. It is necessary to hire the best Realtor in Ahwatukee in order to have the most success in this small and exclusive market.
In order to find the best homes near me in Ahwatukee, you need to work with a real estate agent who will:
Listen to your needs and refine your home search in order to curate the best possible results. Your real estate agent should make your priorities their own as they begin to sift through the available inventory in the local market.
Rely on their extensive professional network in order to access exclusive information about market movements in Ahwatukee.
Draft favorable offers that not only best represent your needs as a buyer, but also will motivate the seller to sign your purchase agreement. Your real estate agent should provide you with advice and insight as to what you should include in your offer in order to have the best chance of success.
Remain a steadfast partner throughout the entire real estate journey, from the moment you begin searching for Ahwatukee homes near me until you have the keys to your new property in this luxury neighborhood.
Cathy Carter is a renowned Realtor in Ahwatukee. As an award-winning, professional real estate agent, she has earned a reputation of excellence in the community. She is respected not only by her past clients but also by her colleagues in the industry who appreciate her honest and upfront approach. She is the best person to help you on your home search in Ahwatukee.
Why You Should Live in Ahwatukee
Technically speaking, Ahwatukee is a neighborhood that is part of the city of Phoenix. However, this intimate village has an atmosphere all its own, making it feel like its own little corner of the world.
You should consider moving to Ahwatukee because:
Many of the amazing homes near me in Ahwatukee feature incredible views of the foothills, allowing you to feel as if your home is your own personal retreat.
There are many parks in the village of Ahwatukee, and residents can often be found enjoying an active lifestyle.
Education is a top priority in Ahwatukee, as there are award-winning public schools in the neighborhood as well as a handful of private and charter schools.
If you would like to learn more about the homes near me in Ahwatukee, the best person to contact is Cathy Carter. Cathy Carter is the only Realtor in Ahwatukee who has the professional experience you need to navigate this competitive market as well as the local insight required to truly find the perfect Ahwatukee homes near me. She has more than two decades of experience working in the local real estate market, and she will perform a custom search of the Ahwatukee real estate near me in order to uncover the properties that match your criteria.
For more information about real estate near me in Ahwatukee, contact Cathy Carter today.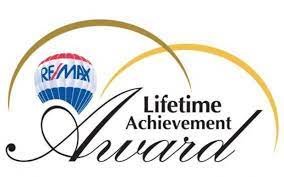 For her entire professional career, Cathy Carter has been dedicated to serving the people of East Valley. She began her career in new construction home sales and quickly expanded into every sector of the Chandler real estate industry. Today, after years of networking with the most reliable professionals in the local community and focusing on professional development, Cathy Carter is considered to be the top Realtor in East Valley. Most recently, she received the RE/MAX Lifetime Achievement award, which is the second-highest national award given to RE/MAX real estate agents.
RE/MAX Cathy Carter Real Estate & Luxury Homes
Professional REALTOR
ABR, CRS, CDPE
RE/MAX Alliance Group
725 W. Elliot Rd., Suite 111
Gilbert, AZ. 85233


Posted by Cathy Carter on
Tags