LEARN ABOUT CATHY
Homes for Sale in Queen Creek AZ with pool
Buying a home in Queen Creek, Arizona, could be the ideal choice for those who are looking for a city with lots to offer that maintains a smaller-town vibe. Though it is very modern, the homes for sale in Queen Creek AZ with pool and other amenities, are often priced well – and the city benefits from the exceptional climate as well. Home to about 66,000 people, Queen Creek, may be the ideal place to call home for those looking for a suburb of Phoenix to enjoy.
For those considering buying a home here, especially with a pool, it helps to choose a real estate agent that has ample local experience to help with finding the very best properties on the market. This is a fast changing real estate market, and that means new opportunities are likely to exist. You can find real estate in Queen Creek AZ with pool amenities with a bit of help from a local real estate agent.
On our website, you'll be able to search MLS Queen Creek, which gets updated every 5 minutes. You can view photos of available properties, find detailed real estate information, create a free account, save your search, and receive notifications of new listings that match your specific home criteria delivered directly to your email. Scroll down below to learn more about homes for sale in Queen Creek and living in this friendly, family-oriented community:
Queen Creek Homes For Sale
Click the links below to sort results by price range.
Homes for Sale in Queen Creek, AZ, with a Pool
A wide range of homes exist in Queen Creek, AZ, including those that offer some of the best overall amenities. As a smaller town compared to the cities nearby, those living here often enjoy larger yards and more amenities, such as pools right in their backyards. Since this city is so well known for its parks, bringing a bit of that natural beauty into your home is always beneficial.
As you browse nearby homes for sale in Queen Creek, AZ, take a few minutes to consider your budget as a starting point. You will find homes in a wide range of price points here. Then, consider the size and features important to you. Do you want to live near the many trails in the city? Perhaps you are looking for an opportunity to live with a fantastic view of the San Tan Mountains, so you can lounge in your pool and enjoy the very best things in life with ease.
Here is the good news. When you work with a Realtor in Queen Creek, AZ, you gain access to a wide range of options in the homes for sale here, including those that may not be listed on the MLS just yet. We can help you to local properties that fit your specific goals because the real estate market here is very versatile. You can find homes in most budgets here, though some areas and neighborhoods are a bit more exclusive than others.
About Real Estate in Queen Creek, AZ, with a Pool
As you look at the Queen Creek, AZ, real estate market, you may be wondering if now is the time to buy. Data available shows that the average sale price of a home in Queen Creek in October of 2022 was $625,000. That is about a 5% increase in home sale prices over the last year, which is a good level of improvement. If those trends continue, a homeowner could see equity build within the short term if buying a home here. The homes for sale in Queen Creek AZ with pool may cost a bit more, but the average per square foot price here is $263 at this time.
Also, note that there is still a good amount of competition for real estate in Queen Creek AZ with pool amenities. There are properties available, but there is enough competition that they typically sell within a few weeks. It is common for properties to receive two offers or more, though the competition has slowed in many areas.
The real estate market in Queen Creek is desirable, and homes are bought and sold frequently here. When you work with a Realtor in Queen Creek, AZ, you will gain insight into the current inventory levels, but expect there to be several homes available at any given time. About 100 to 150 homes are sold within the city each year, though this number has fallen in 2022 compared to figures from 2021.
How to Find the Best Homes for Sale in Queen Creek, AZ
As you browse nearby homes for sale in Queen Creek, AZ, recognize the importance of working with a real estate agent. As prices here remain very competitive, you want to be sure you can find a home that is within your budget and still offers the amenities you want, including a pool. Your real estate agent can help you.
One of the first things we do is to discuss what your needs are and create a plan for you. That includes getting to know the Queen Creek, AZ real estate market well and determining what types of amenities, features, locations, and limitations you have a need for or are considering when making your decision on which home to buy.
It is also important to have your finances in order. Know how much of a loan you can obtain from your lender. Be ready to go when you start looking for homes for sale in Queen Creek AZ with pool amenities because these are some of the most desirable homes, and they can sell quickly.
Why You Should Live in Queen Creek, AZ
Real estate in Queen Creek AZ with a pool puts you in the heart of the Phoenix area but in a smaller town. It's a short commute into the city and provides excellent access to area hiking and biking trails. The parks here are well-recognized as some of the best. As you browse nearby homes for sale in Queen Creek, AZ, you are also likely to find many walkable neighborhoods, fantastic local restaurants, and shops close to home. The area's schools are considered good as well.
Whether you want to spend your days enjoying the Arizona sun by your pool, on the golf course with friends, or hiking into Desert Mountain Park, there is no doubt Queen Creek is an area you'll want to consider. Turn to a Realtor in Queen Creek, AZ, to learn more about the region.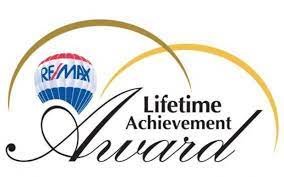 For her entire professional career, Cathy Carter has been dedicated to serving the people of East Valley. She began her career in new construction home sales and quickly expanded into every sector of the Chandler real estate industry. Today, after years of networking with the most reliable professionals in the local community and focusing on professional development, Cathy Carter is considered to be the top Realtor in East Valley. Most recently, she received the RE/MAX Lifetime Achievement award, which is the second-highest national award given to RE/MAX real estate agents.

RE/MAX Cathy Carter Real Estate & Luxury Homes
Professional REALTOR
ABR, CRS, CDPE
RE/MAX Solutions
4365 E Pecos Rd #103
Gilbert, AZ. 85295
Email or Call: 480‑459‑8488

Posted by Cathy Carter on
Tags