LEARN ABOUT CATHY
Luxury homes for sale Ahwatukee Foothills
Quite the unique area, the Ahwatukee Foothills is considered an urban village or neighborhood within Phoenix. It is a fabulous place to live with incredible amenities and beautiful homes for sale. You can search Arizona MLS listings in the Ahwatukee Foothills, but to really find the treasures in the market here, you need to spend time with a local real estate agent who can provide you with the tools you need to buy a home here. It can be an exceptional experience when you do.
If you are considering the luxury real estate Ahwatukee Foothills has to offer, we encourage you to reach out to Realtor Cathy Carter. Allow our team to show you what the area has to offer, including why so many are seeking out this area to call home.
On our easy-to-use website, you'll be able to search the MLS for luxury homes with pool in Ahwatukee - listings updated every 5 minutes. View photos of available properties, find detailed real estate information, save your search, create a free account, and receive notifications of new listings that match your home criteria delivered directly to your email. Be sure sure to scroll down below to learn more about luxury real estate with pool in Ahwatukee and living in the welcoming village of Ahwatukee:
Ahwatukee Homes For Sale
Click the links below to sort results by price range.
Homes for Sale in the Ahwatukee Foothills
When selecting one of the luxury homes for sale in Ahwatukee Foothills with a pool or other amenities, know that this is one of the best communities to call home. Homes range widely from luxurious products to smaller single-family homes. You will find that being in the heart of the South Mountain Park and Preserve creates opportunities for exceptional living.
The homes for sale in this area can be beautiful, with lots of amenities. They range from 1 bedroom, small footprint townhomes to much larger 6-bedroom estates. It's easy to fall in love with the amenities here, from the beautiful custom pools to the larger lots. When it comes to luxury real estate, Ahwatukee Foothills has much to offer.
There is new construction in this area, as well as homes built within traditional subdivision communities. Home styles range from Colonials to ranches and many custom homes. Each one of these makes the area special.
About Real Estate in Ahwatukee Foothills
Home values in the Ahwatukee Foothills continue to grow. There has been a lot of demand in the area, which makes it hard to find luxury homes for sale Ahwatukee Foothills with pool or other amenities. If you are hoping to buy here, be sure you're ready to make your move.
Keep in mind there is a lot of construction in this area thanks to the demand for new homes as the city continues to grow. As one of the more sought-after communities in the area, with fabulous luxury homes, including palm-tree lined streets and walkable neighborhoods, there is a significant amount of new construction consistently present. Yet, that doesn't mean it is easy to build a home here. It can take some time, which is why the existing housing market can be quite intense.
How to Find the Best Homes for Sale in the Ahwatukee Foothills
If you are thinking about buying a home here, you need to work with a Realtor in Ahwatukee Foothills. Doing so allows you to find the luxury real estate Ahwatukee Foothills has to offer as soon as it becomes available on the market. Our team can help you.
A good first step is to meet with our real estate agents to talk about your needs. What size home is best for you? Do you want a lot of land? Perhaps you want to be close to the freeway or buy a home that has a luxurious pool. These are just a few of the needs you may have. Create a list. Then, work with your real estate agent to find out what is available on the market.
Once you work with us, you will find we can provide you with fantastic access to the homes available. Our goal is to help you navigate your options one step at a time. That may mean you get to learn about listings as soon as they come on the market, so you can act on them quickly.
We also want to ensure you are ready to go with a loan if you plan to use one to purchase the luxury real estate in the area. Homes can sell within just a few days to weeks of being listed. That means you need to be ready with a competitive offer to secure the purchase of your dream home. There is no doubt this area has much to offer. The key, though, is to ensure you have a plan to act quickly to get your dream home.
Why Should You Live in the Ahwatukee Foothills?
You may know the term "Ahwatukee" means house of dreams. It is perhaps the best name for this community located in the southern portion of Phoenix. It sits on the south side of South Mountain but is super easy to access by several freeways, including I-10, 202, and 101. It's noted for its numerous beautiful parks, golf clubs, and the numerous tourist attractions nearby. Often called a bedroom community because of its proximity to the big city, is a fantastic place to find a home, build a life, and enjoy every minute of it.
There is a lot to love about the area. For example, the schools in Ahwatukee Foothills are some of the best around, noted for their STEM programs and motivated teachers. The Kyrene School District serves students in the area. There are two high schools in the area, Mount Pointe and Desert Visa, both of which are in the Tempe Union High School District. Additionally, there are private schools in the city. For those that are looking for jobs at Intel Chandler, living within this community can be ideal as well. ]
The area has much to offer in terms of recreation and high lifestyle as well. The Ahwatukee Farmers Market is a fantastic place to spend time, as is a visit to the Ahwatukee Children's Theater. It's also home to Wild Horse Pass.
No matter what your goals are for calling this community home, you can easily search Arizona MLS to find everything you need available. Allow your Realtor in Ahwatukee Foothills to help you to find the best homes to call your own here. Reach out to us today to learn more about what is available.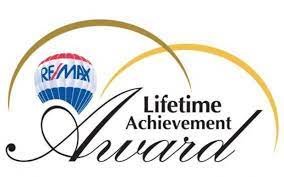 RE/MAX Cathy Carter Real Estate & Luxury Homes
Professional REALTOR
ABR, CRS, CDPE
RE/MAX Alliance Group
725 W. Elliot Rd., Suite 111
Gilbert, AZ. 85233
Email or Call: 480‑459‑8488

Posted by Cathy Carter on
Tags