LEARN ABOUT CATHY
Luxury Homes in Phoenix AZ at South Mountain
Luxury Homes in Phoenix AZ at South Mountain
South Mountain Village, a beautiful community, located in Phoenix, Arizona, could be the ideal place for you to buy a home. With incredible views, lots of outdoor hiking and biking areas, and some of the best luxury amenities in the region, this is the type of community you will want to retire to, raise a family in, and even pass down for generations. The luxury homes in Phoenix AZ at South Mountain could be the ideal choice for you, but it is a competitive market and one that you need to consider buying into carefully.
With the help of a Realtor in Phoenix AZ at South Mountain, you'll gain all of the information and guidance you need to make the best buying decision for your home. The luxury homes here are spectacular, and we can help you find the perfect one for your needs.
On our website, you'll be able to browse the MLS for luxury Phoenix homes for sale, updated every 5 minutes. View photos of available luxury Phoenix real estate, find detailed area information, create a free account, save your search, and receive notifications of new listings that match your specific home criteria delivered directly to your email. Explore Phoenix luxury homes for sale below and learn more about the benefits of living in Phoenix:
Phoenix
Click the links below to sort results by price range.
or more information about luxury Phoenix homes for sale or to schedule a private showing, please contact Cathy Carter today. A dedicated full-time luxury Phoenix REALTOR®, Cathy keeps her finger on the pulse of the market and is always the first to know when new Phoenix luxury real estate becomes available (oftentimes before), ensuring that her buyers have access to the most desirable homes and securing an offer. Cathy begins every new client relationship with a detailed consultation to better understand the type of home and neighborhood you have in mind. She will then spend time putting together a list of Phoenix luxury homes for sale that best fit your preferences and needs and arrange for private showings. If you are ready to get the home search process started or have any questions regarding property details, pricing, financing, etc., feel free to contact Cathy directly at (480) 459-8488 or get in touch by email.
Homes for Sale in Phoenix AZ at South Mountain
Real estate in Phoenix AZ at South Mountain is quite varied. You will find some homes that are priced under $100,000, but most are closer to several million dollars. Some of the luxury homes for sale here are well over $7 million. These are estates, beautiful homes custom designed to include all of the most modern amenities and beautiful features throughout.
As you browse Phoenix AZ homes for sale at South Mountain, you are sure to find a range of styles from Pueblo style homes and ranches to much more modern Colonials and custom architecture. Many of the homes here are 4-bedroom or larger, with sizes ranging from 1500 to 3500 square feet, and sometimes larger in the biggest homes here. Fantastic exteriors and landscaped yards are very common here, too. You'll find some offer fantastic inground pools, courtyards, and stunning patio spaces to enjoy the wonderful weather throughout the year. Take a closer look at Phoenix real estate listings at South Mountain to see what is currently available to you.
About Real Estate in Phoenix, AZ at South Mountain
Phoenix AZ homes for sale at South Mountain provide a wide range of opportunities for home buyers. If you are looking for a home that is going to offer exceptional amenities and a lot of space for your family, you'll find options here. At the same time, there are bungalows, smaller ranches, and even a few starter homes for those who need something more affordable.
When it comes to luxury homes in Phoenix AZ at South Mountain, expect to find numerous listings in some of the area's more exclusive communities. There are a number of neighborhoods here that are nothing short of impressive in the homes available.
Working with a Realtor in Phoenix AZ at South Mountain is critical. This is a competitive market, and you want to be sure you are getting the best value out of any purchase you make here. As of November 2022, the median sale price of a home here was $375,000, that's up from 2021 at the same time. There are numerous homes for sale within the area, which means you are likely to have numerous options once you start looking at homes. Keep in mind, though, that some of the most exclusive homes sell quickly, sometimes within a few weeks of being listed. About 18.5% of homes sell over their list price -= and you want to be sure that you are going to get the best deal possible.
How to Find the Best Homes for Sale in Phoenix, AZ at South Mountain
How can you find the best real estate in Phoenix AZ at South Mountain? Work with a local real estate agent that knows the community well and has all of the resources to help you. That includes sitting down to discuss your needs in a home as well as the overall style and features you would like to have. We can talk about the neighborhoods that may be a good fit for you based on the type of home you desire or where you want to be located.
In addition to this, your real estate agent can help you to negotiate the best price on the homes for sale here. If you are considering Phoenix real estate listings at South Mountain, you'll appreciate having a professional by your side that can help ensure you're not overpaying for your purchase.
The first step is to meet with a Realtor in Phoenix AZ at South Mountain to talk about your goals and needs. Then, as homes become available that fit your goals, you can see them and start to make a decision based on what works best for your family. Learn about the area, find the treasured property that you want to enjoy, and find out how you can save some money too. With a local agent, that's easy to do.
Why You Should Live in Phoenix, AZ at South Mountain
South Mountain Park and Preserve is at the heart of what makes this area special. It's a large, 16,000 acre park, one of the largest city parks in the country. Here, there are 58 miles of trails to hike and bike, as well as incredible opportunities for exploring history. It's located about 35 minutes from the heart of Phoenix, which is why some people prefer to live here if they work in the city. It's a fantastic community for those who want to be close to I-10 or I-17, as well as those who want to enjoy fabulous food and shopping as well. You'll love locations like Cocina Madrigal, Oasis Water Park, and Little Miss BBQ, among others.
For those who are considering the luxury homes in Phoenix AZ at South Mountain, make your first step a call to a local real estate agent who can help and guide you. With exceptional opportunities and a highly competitive real estate market, you'll appreciate having a trusted and experienced agent by your side. Reach out to our Realtor in Phoenix AZ at South Mountain Village today.

RE/MAX Cathy Carter Real Estate & Luxury Homes
Professional REALTOR
ABR, CRS, CDPE
RE/MAX Solutions
4365 E Pecos Rd #103
Gilbert, AZ. 85295
Email or Call: 480‑459‑8488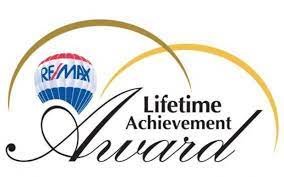 For her entire professional career, Cathy Carter has been dedicated to serving the people of East Valley. She began her career in new construction home sales and quickly expanded into every sector of the Chandler real estate industry. Today, after years of networking with the most reliable professionals in the local community and focusing on professional development, Cathy Carter is considered to be the top Realtor in East Valley. Most recently, she received the RE/MAX Lifetime Achievement award, which is the second-highest national award given to RE/MAX real estate agents.
With www.realestatechandler.com you'll be able to find your dream home in no time. If you have any inquiries about homes for sale, connect with Cathy Carter!
-Work With Cathy Carter For Unmatched Expertise On East Valley Arizona Area Buying & Selling!
---
Cathy Carter on
Tags