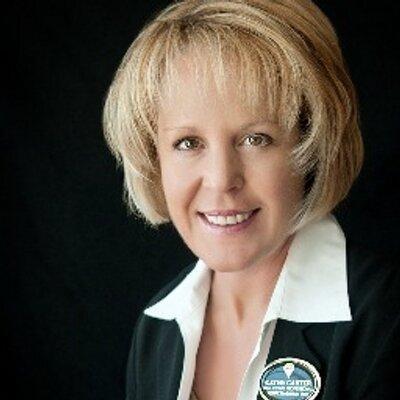 Find Out About Maricopa Homes for Sale
Looking to buy a home in the greater Phoenix area away from the hustle and bustle of the big city? Maricopa homes for sale may just be what you're looking for. Located about 35 miles south of Phoenix, the city of Maricopa has experienced major growth over the past decade with the influx of people moving to the Phoenix area in search of more affordable housing. Set amidst the rugged natural beauty of the Sonoran Desert, Maricopa offers plenty of wide-open spaces and outdoor recreation opportunities the entire family will enjoy along with convenient access to major employment and cultural hubs such as Chandler, Gilbert, Mesa, and Tempe, and Phoenix. Homebuyers will discover a wide range of residential choices in Maricopa from low-maintenance condos/ townhomes, single-family homes in family-oriented subdivisions, homes on the golf course to sprawling luxury estates with fabulous views. In order to navigate the local market and find the perfect home that matches their preferences and needs, buyers will need to partner with a qualified agent. Offering over two decades of experience, Cathy Carter is an award-winning luxury home specialist and one of the best Maricopa real estate agents you will find. Cathy's commitment to friendly, professional service, and her expertise and experience in the local market will give you the assurance you need for making the best home purchase decision. Start searching for your dream home today by requesting customized search results that match your specific home criteria delivered directly to your email or give Cathy a call at (480) 459-8488 (direct cell).
Browse the MLS for the most recent listings for Maricopa homes for sale below, and learn more about Maricopa real estate trends and living in this wonderful community below:
Maricopa Homes for Sale
Maricopa Homes For Sale
Click the links below to sort results by price range.
If you would like to schedule a private showing or would like more information about any of the above listings for Maricopa homes for sale, please contact Cathy Carter, specializing in newer homes and luxury real estate.
More About Maricopa Real Estate
Over the past several years, Maricopa home values and home prices have been steadily on the rise, making it the ideal time to buy and take advantage of still-affordable prices. Maricopa home values have gone up 10.8% over the last year and industry experts predict they will rise another 6.1% over the next 12 months. The median price of currently listed Maricopa homes for sale is $224,900. Top Maricopa real estate agents like Cathy Carter understand how important it is to stay on top of the local market at all times. Cathy is aware of new inventory as soon as it becomes available, ensuring that her buyers have access to the most valuable homes and securing an offer.
Offering a wealth of local market knowledge, Cathy can inform you about the different neighborhoods and communities in Maricopa, the types of homes and features offered, the builders, HOAs, nearby schools, area amenities, and so much more. She would love to speak with you to discuss the type of home you are looking for and answer any questions you may have. Get the process started today by giving Cathy a call at (480) 459-8488 or get in touch with her here.
Why You Should Consider Living in Maricopa
Maricopa offers residents and businesses the experience of a small-town atmosphere that is within a short distance of two major metropolitan areas. Located in Pinal County, Maricopa is about 35 miles south of Phoenix and is part of the Phoenix metro area. The Gila River Indian Reservation is to the immediate north, with Chandler and Phoenix farther north. The Ak-Chin Indian Reservation is to the immediate southwest, and Casa Grande is southeast. Maricopa covers about four square miles and is surrounded by beautiful mountain ranges that include the Sierra Estrellas, Palo Verde, Saddleback Mountains, and Haley Hills.
Schools & Education
For parents with school-age children, Maricopa is full of great educational opportunities for individuals looking to relocate their family to the community. Maricopa Unified School District provides education for students from kindergarten through 12th grade. The district has seven elementary schools, two middle schools, and one high school. Leading Edge Academy Maricopa, Sequoia Pathway Academy and Legacy Traditional School are highly regarded charter schools in the area. Additional information is available by calling the district office at (520) 568-5100 or by visiting the school district website. Maricopa is located in close proximity to several institutions of higher learning including Arizona State University, Central Arizona College, Northern Arizona University, and the University of Arizona.
Shopping
Although Maricopa doesn't have its own shopping mall as of yet, residents have convenient access to has several big box retailers such as Walmart Supercenter, Ross, and Big Five Sporting Goods. Grocery stores include Fryes Marketplace and Bashas'. Maricopa Station located on John Wayne Pkwy features a Starbucks, Jersey Mike's Subs, Zoyo Neighborhood Yogurt, Chipotle Mexican Grill, Sports Clips and Freddy's Frozen Custard and Steakburgers. The upscale Chandler Fashion Center mall and Phoenix Premium Outlets mall are both located about a 30-minute drive from Maricopa in the city of Chandler.
Entertainment & Events
Right outside of Maricopa on the reservation is Harrah's Ak-Chin Casino and related resort, a multi-entertainment cinema complex, and golf course - attracting attendees from all over. Him-Dak Museum, located in the Ak-Chin Indian Community, features more than 700 boxes of artifacts, including pottery stone tools, projectiles, jewelry, carved animal bones, and baskets. Maricopa is also home to several popular events held each year such as the Maricopa Salsa Festival, Fishing Derby, Founder's Day Celebration, and Holiday Homes on Parade.
Outdoor Recreation and Golf
Maricopa offers plenty of opportunities for outdoor recreation and activities for all ages. The community's Copper Sky Regional Park encompasses nearly 98 acres and offers endless opportunities for fitness, fun, and leisure. Park amenities include a five-acre stocked fishing lake, event amphitheater surrounded by 9 acres of lawn, two interactive playgrounds, six shaded ramadas with BBQ grills and picnic tables, a dog park, 8 multi-purpose sports fields, 3 lighted softball fields, a full-size lighted baseball field batting cages with pitching mounds, lighted tennis courts, lighted skate plaza, 2 lighted basketball courts, 2 sand volleyball courts, and 2 horseshoe pits.
Also in Maricopa is Pacana Park, a 28-acre facility with an array of amenities including a soccer field, football field, tennis courts, covered playground, and stocked fishing lake. The community also offers a variety of youth sports, adult sports, youth/teens activities, and programs for adults and seniors. In addition, the community provides a variety of youth sports, adult sports, youth/teens activities, and programs for adults and seniors. For golf enthusiasts, the Ak-Chin Southern Dunes Golf Course is ranked #5 in Arizona according to Golf Magazine. Part of the Troon family of golf courses, it's located five minutes west of the heart of the community on SR 238. The Duke Golf Course provides outstanding views and a warm atmosphere, nestled in the heart of the Maricopa community.
Transportation
Maricopa is located about 15 miles west of I-10 and 15 miles north of I-8. Highways in and out of Maricopa include Arizona State Routes 238 and 347. The closest major airport serving the community is the Phoenix Sky Harbor International Airport, located about a 30 miles from the center of town.
One of The Best Maricopa Real Estate Agents You will Find - Cathy Carter
Whether you're looking to buy one of the beautiful Maricopa homes for sale or it's time to list your current property, experience matters most in a changing market. Serving the local community since 1994, Cathy Carter and her professional and friendly team provide the kind of knowledge, skills, dedication, and personalized assistance you need and deserve. For buyers, Cathy's genuine and caring approach to the real estate process allows her to connect with her clients on a more personal level which allows her to find the right home for them. She will listen to your needs and concerns and guide you throughout the home buying process.
For sellers, your agent should know how to act swiftly and decisively to get you the highest price on your property. Cathy incorporates the most effective and cutting-edge approaches for marketing your home. By getting your property in front of as many qualified buyers as possible, Cathy will get your home SOLD -- getting you the best market price in the least amount of time possible. Please give Cathy Carter a call today at 480-459-8488, or fill out the online contact form, and she will be more than happy to answer any questions you may have about Maricopa homes for sale and real estate.

CATHY CARTER
ABR, CRS, CDPE
2450 S. Arizona Ave, Suite 1
Chandler, Arizona 85286
Cell: 480-459-8488
Toll-Free: 800-519-5578
Leave A Reply On Facebook
Post by Cathy Carter
Cathy has been in the Real Estate industry for over two and a half decades in the Arizona market. She has the ability and confidence along with continued education that is necessary to succeed in this ever-changing market. Cathy specializes in difficult to move properties in the Chandler Area. Quick to respond to all tasks required. Equator Certified Platinum for Bank owned homes and Short Sales as well.





Posted by Cathy Carter on
Tags