LEARN ABOUT CATHY
Queen Creek Homes With a Pool
Are you moving to Queen Creek, Arizona? It is easily recognized as a beautiful community to buy a home in, especially if you want a suburban lifestyle, a beautiful home, and ample privacy. If you are considering a move here, consider the Queen Creek homes with a pool. Many people moving to this community want to take advantage of the fantastic weather throughout the year. While there are lots of parks and some community-wide pools to enjoy, there is nothing quite like having your own home with a pool.
You can find Queen Creek real estate with a pool readily available to you. The key is to know what to look for when making a buying decision. With the help of a local real estate agent in Queen Creek, you will find a perfectly charming home to meet each of your needs, including your goal to have some fun in the water.
On our easy-to-use website, you can search the MLS for homes for sale in Queen Creek with a pool - the most up-to-date listings available. You'll be able to view photos of available homes, find detailed real estate information, current market data, save your search, create a free account, and receive notifications of new listings that match your specific home criteria delivered directly to your email. Also, be sure to scroll down below to learn more about Queen Creek real estate with a pool and living in the friendly community of Queen Creek.
Queen Creek Homes For Sale
Click the links below to sort results by price range.
If you would like to schedule a private showing or would like more information about any of the above listings for homes for sale in Queen Creek with a pool, please contact the best REALTOR® in Queen Creek - Cathy Carter, specializing in newer homes and luxury real estate.
Homes for Sale in Queen Creek with a Pool
Homes in Queen Creek with a pool are available, though not every home here will offer a pool. Options exist with numerous homes with an inground pool, which is the most common option here. You are sure to find many of them are heated pools, too, which means you can enjoy them throughout the year. The real estate Queen Creek with a pool available changes often – these are some of the most sought after homes on the market. For that reason, you'll need to be ready to move quickly to get the pool you desire. Luckily, there are some great tools available to help you do that.
When you work with a Queen Creek Realtor, you will have access to all of the latest listings of homes here. You will find homes with a wide range of amenities ranging from 2-bedroom, 2-bathrooms, and around 1400 square feet of space up to homes with 3000 square feet of space and 5 or more bedrooms. There is plenty of option for most people buying a home here.
You may want to live in one of the newer communities and neighborhoods, or you may be interested in buying a home in the downtown area where the homes are close to area amenities.
About Real Estate in Queen Creek with a Pool
There is much to know about Queen Creek real estate with a pool. As noted, these are some of the most in-demand homes for sale in the area. That means they tend to sell faster than others. They can also be priced above what other homes are at right now.
An overall look at the real estate market in Queen Creek shows that the area has seen home prices drop in the last year. The median price for a home here is $540,000 as of January 2023. This slightly lower price from the previous year is very much in line with the surrounding areas and due to the changes in the real estate market overall.
It is a competitive market, though. If you have put off buying one of the homes in Queen Creek with a pool in the hopes that prices would come down, this could be an ideal time to buy. One of the key reasons for that is the lower overall cost now but the likelihood that home prices will increase in the coming months and years. This is a solid area to invest in for those who want to buy a home that is likely to see significant equity build over time.
Homes tend to sell within a few weeks of being listed. For that reason, it tends to be a very good thing to work with a Queen Creek Realtor who can help you find a home that fits your needs and your budget.
How to Find the Best Homes for Sale in Queen Creek with a Pool
The homes in Queen Creek with a pool may be readily available, but this is a highly competitive market. The most desirable homes here will sell quickly. For that reason, it is best to work closely with a Queen Creek Realtor who can help you to find a home that fits each one of your goals.
When it comes to real estate Queen Creek with a pool, our team can work closely with you to determine which home is best suited for your needs. We can help you navigate all of the options on the market and alert you to new listings as soon as they become available. That way, you can choose a home based on the full market opportunities, helping you to both get the home you desire and the best price for it.
Now is an excellent time to reach out to your real estate agent to learn more about the market and its overall conditions. We are happy to work closely with you to help you secure the home best suited for your needs.
Why You Should Live in Queen Creek
Why should you find Queen Creek real estate with a pool? This community has much to offer today's home buyer. It is quite the family centric place to live with a suburban feel to it. You will find it feels more rural than other cities in the area, and that is often what people want. Open spaces and lots of land for your investment can make for a great reason to buy a home here.
If you are moving to the area from out of state or across the state, we recommend setting up a tour with a Queen Creek Realtor to get to know the area. The area is noted for its fantastic amenities, including Barney Family Sports Complex, the good schools that make up the Queen Creek Unified School District, and even the fund parks, including pocket parks and parks for dogs.
You can spend some time hiking in the nearby mountains, relaxing at one of the area's best bistros and cafes, or having some fun at one of the area's entertainment options.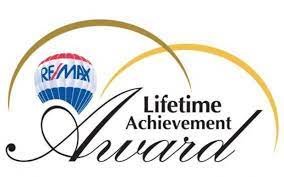 Cathy Carter has been dedicated to serving the people of East Valley. She began her career in new construction home sales and quickly expanded into every sector of the Chandler real estate industry. Today, after years of networking with the most reliable professionals in the local community and focusing on professional development, Cathy Carter is considered to be the top Realtor in East Valley. Most recently, she received the RE/MAX Lifetime Achievement award, which is the second-highest national award given to RE/MAX real estate agents.
RE/MAX Cathy Carter Real Estate & Luxury Homes
Professional REALTOR
ABR, CRS, CDPE
RE/MAX Solutions
4365 E Pecos Rd #103
Gilbert, AZ. 85295
Email or Call: 480‑459‑8488
With www.realestatechandler.com you'll be able to find your dream home in no time. If you have any inquiries about homes for sale, connect with Cathy Carter!

-Work With Cathy Carter For Unmatched Expertise On East Valley Arizona Area Buying & Selling!
---

Posted by Cathy Carter on
Tags