LEARN ABOUT CATHY
Realtor in Phoenix
Homes for Sale in Phoenix
On any given day, the homes in Phoenix for sale can include charming starter homes, spacious properties that are ideal for growing families and luxurious golf course homes for sale. With so many jobs in Phoenix, there are a diverse range of houses for sale, making this an appealing community for anyone at any stage of life. In order to access the best available homes for sale in Phoenix, you will need to hire a Realtor in Phoenix who is both experienced and dedicated. Cathy Carter is the top Phoenix Realtor, and she has earned a reputation for being a professional and approachable real estate agent who delivers results.
Discover Phoenix real estate below & read more about living in this world-class community!
Phoenix
Click the links below to sort results by price range.
About Real Estate in Phoenix
The Phoenix real estate market is full of potential, which is why there are so many buyers who are interested in purchasing one of the homes for sale in the city. Every day, there are new homes in Phoenix for sale on the market, and for the most part, those new listings are marked sold within a matter of days. The market is hot — and getting hotter — so now is the best time to partner with a Phoenix Realtor to begin your search for the perfect home in Phoenix.
Currently, the average sale price in Phoenix is $449,000, but there are many properties for sale both above and below that price point. Across the board, home prices in Phoenix have increased by about 28 percent in the last year, which is consistent with many of the other markets in the Southeast Valley and throughout Arizona. Real estate insiders expect home prices to continue to climb, and there is no sign of the demand for homes in Phoenix to start slowing down, so now is the best time to start working with a Realtor in Phoenix.
Buyers who are preparing to purchase one of the golf course homes for sale in Phoenix should be ready to make quick, competitive offers on properties that they love. By partnering with the right Phoenix Realtor, you will be able to submit attractive offers to sellers and motivate them to choose you. In a market with high demand and low inventory levels, you and your Realtor in Phoenix should be prepared to offer more than asking price and be willing to negotiate in order to seal the deal. By working with an experienced local real estate agent, you will be uniquely positioned for success.
How to Find the Best Homes for Sale in Phoenix
Whether you are looking for homes for sale in gated communities in Phoenix or golf course homes for sale in Phoenix, you will need to hire the most qualified real estate agent in the city.
These are just a few of the reasons why you need to hire a professional Realtor in Phoenix in order to uncover the best homes in Phoenix for sale:
An experienced real estate agent will be able to run a customized MLS search for you in order to reveal the homes in Phoenix for sale that meet your criteria. These search results are fine-tuned so that you can focus your search on the homes that are right for you and your family.
A dedicated real estate agent will provide you with immediate information about new properties that are available on the market. This is absolutely critical in a competitive market like Phoenix, where homes are selling in a matter of hours. Your real estate agent should provide you with the latest information about the local real estate market via e-mail, text message or social media.
A motivated real estate agent will schedule showings for you at times that are convenient for you, ensuring that you have the best chances at submitting an offer for approval before a home is marked pending. Your real estate agent should make the process of buying a home as convenient and enjoyable as possible.
A local real estate agent will be able to rely on their professional network in order to get the most recent and reliable information about homes that are for sale in the area. By maintaining connections in the community, a local real estate agent is often aware of homes that are about to be listed on the market, giving you the advantage during your home search.
Cathy Carter is uniquely qualified to help you find the best homes in Phoenix for sale. For more than two decades, she has been serving both buyers and sellers in Phoenix, and she has earned the trust of the people in the community. She is ready, willing and excited to help you find the home of your dreams in Phoenix.
Why You Should Live in Phoenix
As you begin to explore the possibilities within the Phoenix real estate market, you will find that there is so much more to this community than amazing neighborhoods and luxury new construction developments.
These are just a few of the reasons why you should live in Phoenix:
There are jobs in Phoenix in nearly every industry, including finance, health care, construction and manufacturing. For years, Phoenix has been known for its strong and vibrant economy, and experts anticipate that the number of job opportunities will continue to increase in the coming months and years.
Phoenix boasts a vibrant cultural scene. From flavorful restaurants and lovely boutiques to sophisticated museums and electric live events and festivals, there is always something to do in Phoenix.
Phoenix is known for its commitment to education, and parents place their confidence in the award-winning schools that are located throughout the city.
The number of jobs in Phoenix is on the rise, as is the number of homes in Phoenix for sale. Now is the perfect time to make a move and purchase one of the amazing homes for sale in Phoenix. Whether you are focusing your search on golf course homes for sale in Phoenix, or you are hoping to get the keys to one of the Phoenix homes for sale with a backyard pool, Cathy Carter is the Realtor in Phoenix who can make your dreams come true.
For more information about the current real estate market conditions in Phoenix, contact Phoenix Realtor Cathy Carter today to set up your consultation appointment.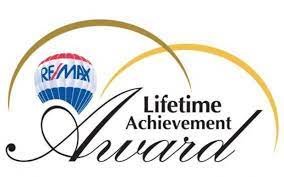 RE/MAX Cathy Carter Real Estate & Luxury Homes
Professional REALTOR
ABR, CRS, CDPE
RE/MAX Alliance Group
725 W. Elliot Rd., Suite 111
Gilbert, AZ. 85233
Email or Call: 480‑459‑8488




Posted by Cathy Carter on
Tags