LEARN ABOUT CATHY
Scottsdale Luxury Condos for sale
Scottsdale Luxury Condos for Sale
Buying a home in Scottsdale can be a very rewarding and financially sound decision for many people. It is also a big decision and an investment that may mean buying a dream home. Before you make that decision, it is helpful to have all of the information you can about the Scottsdale market and what it can offer to you. Scottsdale luxury condos for sale are some of the most sought after. If you are looking for these high-end and often hard to find homes for sale, let our team take a closer look at helping you.
The very best real estate for Scottsdale luxury condos is at your fingertips when you work with our team. Reach out to us now to learn more.
On our easy-to-use website, you'll be able to browse the MLS for Scottsdale real estate with Mountain views - listings updated every 3 minutes. View photos of available luxury properties, find detailed real estate information, create a free account, save your search, and receive notifications of new listings that best match your specific home criteria - delivered directly to your email. Be sure to scroll down below to learn more about Luxury homes for sale Scottsdale AZ and living in the vibrant city of Scottsdale:
Scottsdale Luxury Condos
Homes for Sale in Scottsdale
Scottsdale has so much to offer, and that could be why homes here are highly desirable. There are a lot of fantastic reasons to buy a home here, too. But, for those who want to buy a luxury condo, that is an exceptional opportunity to enjoy high end amenities, a fantastic location, and exceptional furnishings. There are both existing and new condo developments in the area that are luxury focused, which means they offer you the best opportunity to enjoy a higher quality of life.
For those looking for luxury condos for sale in Scottsdale, know that you will find a wide range of styles. Many are larger, often with a penthouse style to them. There are also some that are smaller but have fabulous views. Choose what works best for your individual needs. We are confident you will find just what you need when you work with our Scottsdale luxury condos Realtor.
About Real Estate in Scottsdale
Why is Scottsdale luxury condos real estate so valuable right now? The luxury condo market offers a lot of benefits to home buyers. These communities are in some of the best locations throughout the city, no matter where you hope to be located. You will find that, like much of the rest of Scottsdale, these communities offer some exceptional amenities, including a fantastic location.
The overall Scottsdale real estate market is highly competitive, with home values increasing year over year. There is also a limited number of homes on the market overall, which has helped to drive home values higher. When you mesh this with the highly desirable luxury condos in the area and just how few communities there are, it can be even more difficult to find what you are looking for in your next home.
You'll find that we can help you. Our Scottsdale luxury condos Realtor is available to work closely with you to help you purchase the home that fits your needs. Without a doubt, you'll find these luxury condos are the perfect choice for many people, especially when you allow us to help you find the best options on the market.
How to Find the Best Homes for Sale in Scottsdale
There is a lot of competition in this real estate market. That is good news for those who plan to buy and remain in their home for some time. It may mean your home's value will rise over the coming years. Keep in mind that the biggest concern right now with Scottsdale luxury condos real estate market is the lack of inventory. That means that, for anyone that is thinking about buying a home here, it is very important that you have a game plan going into the market.
We can help you. Our first goal is to talk about what your goals are and what your needs are in your next home. Many times, this means considering the overall size that you need based on the number of people living there as well as if you plan to have visitors often. You also want to consider square footage specifically, as larger and more spaced out properties tend to be a significantly higher price.
It is also important to have a plan in place to know how much you would like to spend. From $500,000 on up, you'll likely find options. There are some lower home prices out there, too, but it is very important that you work with us early on in this process. Let's talk about what you want to spend so we can be ready to act when the home of your dreams comes onto the market.
By working with a Scottsdale luxury condos Realtor, you always have access to the very best listings as they become available. Once we have a plan for what is to come, the next step is to ensure that we watch the market so we can act quickly so you get the best access and opportunity possible when buying a home in this beautiful city.
Why You Should Live in Scottsdale
Is this the market for you? Scottsdale is a large city of over 254,000 people. It is perhaps the best city located near Phoenix for those who want to be able to get into and out of town easily. It's close to Mesa as well. Yet, this community has its own special amenities and benefits to offer, including world-class shopping and outstanding golf opportunities. The resorts here are fantastic, too. You will find some of the best artisan shops as well as high end boutiques to visit. Add to that fantastic food and lots of options in that area, and you have the ideal place to buy a home.
When it comes to real estate for Scottsdale luxury condos, it is always a good thing to work with a highly skilled and dedicated professional who can help you navigate this market. Reach out to us today. Let us set up some time to talk about your needs and goals. What you are sure to find is that our team can help get you into the beautiful luxury condo you're after, whether this will be a primary residence with views of the mountains or a place to get away for the weekend for some golf. Contact us today to learn more.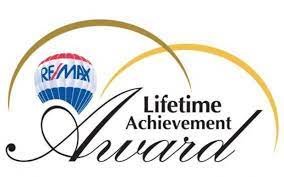 For her entire professional career, Cathy Carter has been dedicated to serving the people of East Valley. She began her career in new construction home sales and quickly expanded into every sector of the Chandler real estate industry. Today, after years of networking with the most reliable professionals in the local community and focusing on professional development, Cathy Carter is considered to be the top Realtor in East Valley. Most recently, she received the RE/MAX Lifetime Achievement award, which is the second-highest national award given to RE/MAX real estate agents.

RE/MAX Cathy Carter Real Estate & Luxury Homes
Professional REALTOR®
ABR, CRS, CDPE
RE/MAX Alliance Group
725 W. Elliot Rd., Suite 111
Gilbert, AZ. 85233
Email or Call: 480‑459‑8488
#certified-luxury-home-marketing-specialist

Posted by Cathy Carter on
Tags