The Rise of Sustainable Homes: How New Builds near Me are Redefining Eco-Friendly Living
East Valley
As severe climate change and rising energy costs continue to impact many areas of the country, the need for homes that are eco-friendly has grown more important than ever. New technology makes it possible to reduce the impact on the planet while also working to make our homes more comfortable. As you take a look at the new builds near me, you'll find some exceptional improvements well within reach.
New build Realtor Cathy Carter is readily available to help you find the perfect sustainable home in Arizona.
On our easy-to-use website, you'll be able to search MLS for the best homes for sale updated every 15 minutes. View photos of available Southeast Valley properties, find detailed real estate information, save your search for real estate near me, create a free account, and receive notifications of new listings that match your home criteria delivered directly to your email. Scroll down below to browse Southeast Valley real estate and the benefits of living in the Phoenix area:
LEARN ABOUT CATHY
Growing Trend of Sustainable Homes
There is a growing need for sustainable homes, which includes both those that provide less of an impact on the environment they are in and utilize as many natural resources as possible without straining the environment. Consumers need and want these homes for many reasons. They are eco-friendly, reducing carbon emissions.
New Builds Near Me with Sustainable Features Are Leading the Way
For those ready to embrace sustainable living, there are numerous real estate listings for new builds near me that offer some fantastic solutions. Consider a few of them.
Solar panels: Harness all of the sunny days in the area to power your home and virtually get off the grid. Remove the high cost of cooling and powering your home while using this natural resource so prevalent in our area.
Smart thermostats: The use of smart thermostats is also a growing trend because they can optimize energy use within the home. While temperatures continue to soar, with more drastic highs (and some significant lows), these thermostats can compensate and keep energy use to a minimum.
Energy-efficient appliances: Everyone wins with modern energy-efficient appliances that offer more impressive features than ever while still using less energy. They can even link up to your solar power system.
The Benefits of Buying Sustainable New Builds
As a home buyer in the area, you may be wondering what the actual benefits are associated with these properties. The good news is that they are well worth your investment:
They reduce energy consumption, making them better for the environment. Reducing your environmental impact is one of the most important needs for today's home buyer.
Lower utility bills. With energy costs rising, reducing how much energy you use is the only way to keep your budget in place.
Enjoy a healthier home. New builds typically include not just eco-friendly materials but can also incorporate materials that are less toxic to your health and to the planet.
More so, sustainable living does not take away from any aesthetic options. These are beautiful, modern homes that give you all of the benefits you desire – lower cost to maintain them with all of the luxury features you desire.
Explore the Real Estate Listing for New Builds Near Me Now
How could new builds create a better option for you? Contact new build Realtor Cathy Carter to find your dream, sustainable home within our community.

RE/MAX Cathy Carter Real Estate & Luxury Homes
Professional REALTOR
ABR, CRS, CDPE
RE/MAX Solutions
4365 E Pecos Rd #103
Gilbert, AZ. 85295
Email or Call: 480‑459‑8488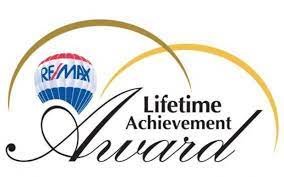 For her entire professional career, Cathy Carter has been dedicated to serving the people of East Valley. She began her career in new construction home sales and quickly expanded into every sector of the Chandler real estate industry. Today, after years of networking with the most reliable professionals in the local community and focusing on professional development, Cathy Carter is considered to be the top Realtor in East Valley. Most recently, she received the RE/MAX Lifetime Achievement award, which is the second-highest national award given to RE/MAX real estate agents.
With www.realestatechandler.com you'll be able to find your dream home in no time. If you have any inquiries about homes for sale, connect with Cathy Carter!

-Work With Cathy Carter For Unmatched Expertise On East Valley Arizona Area Buying & Selling!
---

Posted by Cathy Carter on
Tags