Waterfront Homes for Sale in Chandler
When it comes to searching for your dream home in Chandler, you may not even realize that there are many waterfront homes for sale in Chandler to choose from. An experienced Chandler real estate agent can provide you with the detailed information that you need about the current Chandler real estate market and the demand for waterfront real estate in Chandler. Buyers who want to invest in Chandler waterfront homes for sale will need the assistance and expertise of a professional Chandler real estate agent.
Browse the latest Chandler waterfront homes for sale below — listings are updated daily! You can also read on to learn even more about Chandler waterfront real estate!
Chandler Waterfront Homes for Sale
About Waterfront Real Estate in Chandler
Since it is located just outside Phoenix and right in the heart of the Sonoran Desert, many people who are considering an investment in Chandler real estate do not even realize that there are waterfront homes available in this southwestern community. However, the fact of the matter is, there are many luxury developments in Chandler that feature man-made lakes and waterfront properties. This means that there are actually a surprising number of Chandler waterfront homes for sale.
Currently, the Chandler real estate market is growing and thriving. It's a dynamic market with a diverse range of properties, which ensures that buyers of all types are attracted to this affluent community. Currently, the median sales price of homes for sale in Chandler is about $266,000. Given the fact that most waterfront properties are located within gated communities and luxury developments, buyers can expect higher prices and increased competition for these one-of-a-kind homes.
The market in Chandler experiences the same seasonal ebbs and flows as many other micro-markets in the region. In most cases, the summer months show an increase in demand and sales prices increase. While prices may dip slightly in the winter months, it should be noted that home values are steadily on the rise in Chandler. Year-over-year data shows an increase in value, regardless of the time of the year.
Regardless of the season, waterfront homes for sale in Chandler are always desirable. Buyers will want to work with a knowledgeable Chandler real estate agent who can get them the access they need to make a powerful offer on one of these incredible homes for sale.
How to Find the Best Waterfront Homes for Sale in Chandler
The waterfront homes for sale in Chandler are often nestled in the depths of exclusive developments, known for their peace, solitude and luxury. This means that your average home buyer is not going to be able to locate these pristine properties. While people can search for homes online and look at the Chandler MLS in order to see what is available, it takes a qualified Chandler real estate agent to locate the premier Chandler waterfront homes for sale. These homes do not stay on the market for long, as they are always in high demand amongst home buyers in the area. Working with a real estate agent allows you to schedule showings for these homes as soon as they hit the market, and gives you the advantage during the negotiation process.
When you partner with a Chandler real estate agent who specializes in waterfront properties, you will benefit from the insight and information that they can provide. First and foremost, your agent is going to know where these homes are located. There are only a few developments and gated communities within Chandler that feature waterfront homes. One of the most well-known neighborhoods is Ocotillo, which is known for its system of man-made lakes and its breathtaking waterfront homes. People who live in this community have an opportunity to go boating and fishing on their private lake, all while enjoying some of the most amazing views available in the city. In addition, the Fulton Ranch development features waterfront homes for sale in Chandler. Buyers who are considering waterfront property should explore these communities and decide which areas fit best for their lifestyle, interests, career aspirations and family goals.
Why You Should Live in Chandler
Purchasing one of the waterfront homes for sale in Chandler has its obvious benefits. First and foremost, your investment in the local real estate market will prove to be a valuable one. These homes are some of the most desirable properties in the community, and they are constantly in high demand. You can expect your home value to continue to increase in the years to come. Secondly, you will be able to enjoy all of the benefits that come along with waterfront living. Whether you love to boat or you prefer to relax while fishing on the stocked lakes, you will be thrilled to be living on the banks of the water while also enjoying the comfortable desert climate throughout the entire year.
Beyond the fact that you will be living on the water in the middle of the Sonoran Desert, you also will find that there are more perks to investing in Chandler real estate. The Chandler economy is thriving, as the high-tech industry continues to grow and attract top talent from across the country. Anchored by a solid economy, Chandler is a community that offers its residents a high quality of life. You'll find excellent medical care facilities, convenient retail developments, delicious restaurants, and a vibrant downtown area complete with public works of art. Of course, there's also the extensive parks system that includes more than 60 different types of recreational spaces for residents to utilize.
Regardless of your reasons for wanting to purchase one of the Chandler waterfront homes for sale, you surely won't regret making this fantastic community your next home.
Just imagine what life will be like after you purchase one of the fabulous waterfront homes for sale in Chandler. You'll be able to enjoy the glorious year-round sunshine that has made Chandler famous, while also being able to take advantage of waterfront living. You can sip your morning coffee while enjoying the peaceful views of the water, and complete your days with a boat ride on your private lake. To learn more about waterfront real estate in Chandler, contact Chandler real estate agent Cathy Carter today.

RE/MAX Cathy Carter Real Estate & Luxury Homes
Professional REALTOR
ABR, CRS, CDPE
RE/MAX Solutions
4365 E Pecos Rd #103
Gilbert, AZ. 85295
Email or Call: 480‑459‑8488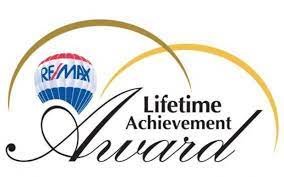 For her entire professional career, Cathy Carter has been dedicated to serving the people of East Valley. She began her career in new construction home sales and quickly expanded into every sector of the Chandler real estate industry. Today, after years of networking with the most reliable professionals in the local community and focusing on professional development, Cathy Carter is considered to be the top Realtor in East Valley. Most recently, she received the RE/MAX Lifetime Achievement award, which is the second-highest national award given to RE/MAX real estate agents.
With www.realestatechandler.com you'll be able to find your dream home in no time. If you have any inquiries about homes for sale, connect with Cathy Carter!

-Work With Cathy Carter For Unmatched Expertise On East Valley Arizona Area Buying & Selling!
---