Discover the Arizona Homes for Sale in Phoenix
Arizona Homes for Sale in Phoenix
With so many Arizona homes for sale in Phoenix, it is important to hire an Arizona Realtor in Phoenix who is an expert in the local Phoenix real estate market. Arizona real estate in Phoenix is in high demand, and only the most qualified real estate agent can get you into the best homes for sale in Phoenix. Cathy Carter has more experience than any other local agent, and she is known for providing her clients with personalized attention and dedicated service throughout the entire real estate journey.
Discover Phoenix AZ real estate listings below & read more about living in this world-class community!
Phoenix
Click the links below to sort results by price range.
About Arizona Real Estate in Phoenix
Just like the temperatures across Arizona, the Phoenix real estate market is very hot. There are more than 6,100 homes for sale in Phoenix, and many of them will sell within a matter of moments. It is important for buyers who are interested in investing in Arizona real estate in Phoenix to partner with a Arizona Realtor in Phoenix who is familiar with the local market conditions.
Currently, the average home value in Phoenix is about $269,000. Home values rose about 8 percent during the last year, but real estate experts predict that values will remain stagnant during the next 12 months. Despite the fact that home prices and home values may not rise steadily in the coming year, real estate insiders anticipate that it will still be a competitive market. There are many buyers who are interested in purchasing a home in Phoenix, and inventory levels will likely remain low. This will continue to fuel competition for the best Arizona homes for sale in Phoenix.
Buyers who are interested in buying one of the homes for sale in Phoenix should be aware that most listings receive multiple offers. It is important to submit a competitive offer that will motivate the seller and convince them that it is the best choice for them.
With this in mind, buyers need to partner with an experienced Arizona Realtor in Phoenix. Cathy Carter has been working with both buyers and sellers in the local market for more than two decades. She is familiar with all of the neighborhoods in Phoenix, and she can help you find one of the Arizona homes for sale that fits perfectly with your lifestyle.
How to Find the Best Arizona Homes for Sale in Phoenix
Finding the best Arizona homes for sale in Phoenix doesn't have to be stressful or challenging. When you find the right Arizona Realtor in Phoenix, you will see that there is endless potential in this incredible city.
In order to find the best Arizona homes for sale in Phoenix, you need to hire a qualified real estate agent. These are the qualifications that you should look for:
Informed — You need an agent who is armed with information, and who knows how to make that information relevant to your real estate search. The right real estate agent will be able to provide you with accurate and relevant data, and will be able to customize your real estate search based on that information. In addition, your agent needs to be knowledgeable about the local area. You want to hire an agent who knows detailed information about individual neighborhoods, because this allows you to find a house in a place that allows you to commute to work or get your kids into the best possible school.
Motivated — Your agent needs to be driven to deliver results. You don't want to hire an agent who you have to constantly prod for information or ask for updates about your real estate transaction. Your agent should be motivated and proactive. The best real estate agent will provide you with updated listings, new details about the market and relevant community news without you ever having to ask.
Friendly — You deserve to have a real estate agent who is kind, welcoming and friendly. While your Arizona Realtor in Phoenix may be a professional who you have hired to help you find the perfect home, this same individual also should feel like a friend. For many people, their real estate agent is the first neighbor that they meet in their new community. You should hire an agent who is willing to personalize the experience and go the extra mile to make you smile.
Cathy Carter has all of these qualities, and more. She can run a personalized MLS search for you, and uncover the Arizona homes for sale in Phoenix that meet your criteria. She will provide you with the best possible results. Contact Cathy Carter today to learn more about her approach to the home buying process.
Why You Should Live in Phoenix
There are so many reasons why you should buy one of the homes for sale in Phoenix, it's hard to narrow them down. However, these are some of the best reasons why you should set your sights on the Arizona homes for sale in Phoenix:
Phoenix has all of the benefits of a large city without the price tag. It is one of the most affordable metropolitan areas to live in the country.
The sun shines in Phoenix all the time. In fact, data shows that there are more than 300 days of sunshine in this city every year. The endless Vitamin D ensures that residents are both happy and healthy.
Phoenix is a community that boasts an active lifestyle. Many of its residents spend their free time hiking on the local trails and exploring the outdoor recreational areas.
Cathy Carter is familiar with the best Arizona homes for sale in Phoenix. She can introduce you to this vibrant city that is teeming with life, and she can help you find one of the homes for sale in Phoenix that meets all of your criteria. To learn more about the Phoenix real estate market, contact the best Arizona Realtor in Phoenix today. Cathy Carter is excited to hear from you and is looking forward to helping you find your dream home.

RE/MAX Cathy Carter Real Estate & Luxury Homes
Professional REALTOR
ABR, CRS, CDPE
RE/MAX Solutions
4365 E Pecos Rd #103
Gilbert, AZ. 85295
Email or Call: 480‑459‑8488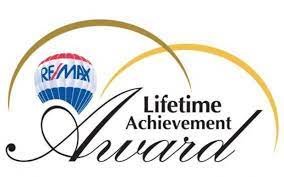 For her entire professional career, Cathy Carter has been dedicated to serving the people of East Valley. She began her career in new construction home sales and quickly expanded into every sector of the Chandler real estate industry. Today, after years of networking with the most reliable professionals in the local community and focusing on professional development, Cathy Carter is considered to be the top Realtor in East Valley. Most recently, she received the RE/MAX Lifetime Achievement award, which is the second-highest national award given to RE/MAX real estate agents.
With www.realestatechandler.com you'll be able to find your dream home in no time. If you have any inquiries about homes for sale, connect with Cathy Carter!

-Work With Cathy Carter For Unmatched Expertise On East Valley Arizona Area Buying & Selling!
---