LEARN ABOUT CATHY
Chandler Realtor Cathy Carter RE/MAX Lifetime Achievement
For her entire professional career, Cathy Carter has been dedicated to serving the people of Chandler. She began her career in new construction home sales, and quickly expanded into every sector of the Chandler real estate industry. Today, after years of networking with the most reliable professionals in the local community and focusing on professional development, Cathy Carter is considered to be the top Realtor in Chandler. Most recently, she received the RE/MAX Lifetime Achievement award, which is the second-highest national award given to RE/MAX real estate agents.
On our easy-to-use website, you'll be able to search the MLS for single-family homes for sale in Chandler. Listings are updated daily. You can view photos of available properties, find detailed real estate information, create a free account, save your search, receive notifications of new listings that match your specific home criteria delivered directly to your email, and access current market data. Be sure to scroll down below to learn more about single-family real estate in Chandler with a pool and living in this vibrant, family-oriented community:
Chandler Homes For Sale
Chandler Realtor Cathy Carter Presented With the RE/MAX Lifetime Achievement Award
Cathy Carter was presented with the RE/MAX Lifetime Achievement Award in April 2022, and she considers it to be a defining moment for her career. This award is considered to be the second-highest national honor, and it is given based on total sales over at least seven years of service to the RE/MAX organization.
Not every agent has the honor of receiving this award. Cathy Carter is the most recent RE/MAX Lifetime Achievement recipient in Chandler because of her dedication to her clients and her commitment to excellence. Not only is she considered to be one of the most reliable professional real estate agents in Chandler, but she also has earned a reputation for being friendly, welcoming and approachable. When she works with buyers and sellers in Chandler, they become more than just her clients — they are her new neighbors and friends. This unique approach sets Cathy Carter apart, making her one of the most trusted and highly-regarded Chandler Realtors
How Cathy Carter Became the Best Chandler Realtor
The real estate market can be difficult to tap into, particularly when you live and work in a thriving community like Chandler. Even in the most difficult times, the Chandler real estate market has remained strong, which has attracted real estate agents from around the country who want to have a chance to succeed in a growing market. Cathy Carter, however, quickly rose to the top as the best Realtor in Chandler, because she possessed the local knowledge that many other aspiring agents lacked. Her extensive professional network combined with her insight into the community at large allowed her to connect with her clients and deliver results.
Throughout her entire career, Cathy Carter has been committed to learning, training and expanding her skill set, which has allowed her to adapt and grow with the changing times. Not only does she rely on her strong foundation of traditional real estate practices, but she also knows how to effectively use the latest technology and communication tools in order to provide her clients with the immediate responses that they need in this competitive market.
The Local Difference: Why You Should Work with the Top Realtor in Chandler
Whether you are looking to list your home with championship golf course access, or you are hoping to sell a luxury townhome with resort-style amenities, you will need to partner with a local Chandler Realtor who has a reputation for excellence.
Cathy Carter is the best Chandler Realtor, not only because she has been living and working in the local community for more than 20 years, but also because she has specialized in a variety of areas. In addition to being a Realtor in Chandler, Cathy Carter also is a:
Certified Distressed Property Expert — If you are a real estate investor who is hoping to generate a large return on your investments, you will want to partner with a real estate agent who can promote your properties to the right buyers. As a Certified Distressed Property Expert, Cathy Carter can position your listing in a favorable light and ensure that the right buyers have access to it.
Relocation Specialist — As a seller, it can be very advantageous to work with a Chandler Realtor who is also a Relocation Specialist. Cathy Carter has completed extensive training in order to become a Relocation Specialist, and serve the people who are looking to make Chandler their new home. When you list your home with a Relocation Specialist, you tap into a niche market of buyers who are highly-motivated to purchase the best homes for sale in Chandler.

Certified Luxury Homes Specialist — When you are ready to put your luxury home on the market, it's imperative that you work with a Certified Luxury Homes Specialist. As a Certified Luxury Homes Specialist, Cathy Carter has expertise needed to position your home in the best possible light on the real estate market. She uses a variety of resources, including virtual tours and online marketing campaigns, to promote her luxury listings to the most qualified buyers on the market.
Navigating the Current Chandler Real Estate Market
While Chandler has long been considered a hot real estate market, the current market conditions are unprecedented. As a seller, you can expect your property to sell in a matter of days. You can almost guarantee multiple offers on your home, and it is very likely that you will be able to sell your home for higher than asking price. In order to maneuver through this exciting market, you should partner with a qualified Chandler Realtor who can advocate for your needs throughout the entire process.
Find Your Dream Home in Chandler Today
Cathy Carter may be the recipient of the RE/MAX Lifetime Achievement award, and she may be considered to be the leading Realtor in Chandler, but she is still the same approachable and personable real estate agent that clients have enjoyed working with for decades. As a Certified Luxury Homes Specialist and Relocation Specialist, Cathy Carter is uniquely qualified to help you sell your home in Chandler. For more information about the current real estate market conditions in Chandler and to have a listing packet prepared for you, contact Cathy Carter today.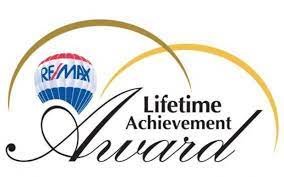 CATHY CARTER, ABR, CRS, CDPE
RE/MAX Alliance Group
725 W. Elliot Rd., Suite 111
Gilbert, AZ. 85233
Cell: 480-459-8488


Posted by Cathy Carter on
Tags