LEARN ABOUT CATHY
Arizona homes for sale | Arizona realtor
Arizona Homes for Sale
There are so many Arizona homes for sale, it can be difficult to narrow down your search and uncover the real estate in Arizona that is best for you. Each community in Arizona has its own dynamic market, which is why it's important to work with an Arizona Realtor who can introduce you to the various towns and cities in this state as well as the incredible properties for sale. Rather than attempting to secure real estate in Arizona on your own, hire the most qualified real estate agent in Arizona today. Cathy Carter is the only agent who can uncover the homes in Arizona for sale that have everything you want and then some.
On our easy-to-use website, you'll be able to search the MLS for the most accurate and up-to-date listings for homes for sale near me in Southeast Valley. View photos of available properties, find detailed real estate information, create a free account, save your search, and receive notifications of new listings that match your specific home criteria delivered directly to your email. Also, be sure to scroll down below to learn more about real estate near me in Southeast Valley and the benefits of living in this vibrant region of the Phoenix metro area:
Southeast Valley
If you would like to set up a private showing or would like more information about any of the above Southeast Valley AZ homes for sale, please contact top East Valley REALTOR® - Cathy Carter, specializing in newer homes and luxury real estate.
About Arizona Real Estate
After experiencing some slight setbacks in the latter half of 2022, the Arizona real estate market is gearing up for another memorable year. A year ago, all anyone could talk about was the fast-rising home prices and the low inventory levels. Competition was fierce, and it was difficult for buyers to get the keys to any property — let alone the home in Arizona that they truly wanted to live in.
Today, the Arizona real estate market is calmer than it was a year ago, and that is a breath of fresh air for buyers and sellers alike. That being said, the market is still as strong as ever. Inventory levels are finally on the rise, which is helping to stabilize the market and level the playing field between buyers and sellers. At this time, there are more than 32,000 homes in Arizona for sale. In the last 12 months, inventory levels have increased by more than 23 percent.
In addition, home prices are staying steady, which is giving buyers the time they need to explore their options on the market and uncover the properties that include all of their favorite features. The current median sales price of Arizona homes for sale is about $406,000. Prices have dipped slightly, and the median sales price is about 3 percent lower than it was at this same time last year. However, there are far fewer market fluctuations, which is giving buyers the confidence they need to browse the available inventory without worrying that every home listed on the MLS will be marked pending within a couple of hours.
The best way to dive into the Arizona real estate market is to work with an experienced, professional Arizona Realtor. Cathy Carter has decades of experience and a wealth of knowledge, and she will search the market until she finds the property you have been hoping for.
How to Find the Best Homes in Arizona for Sale
When you begin to search online for the best Arizona homes for sale, you might quickly become overwhelmed with the many options available to you. Rather than trying to go it alone, you should partner with an experienced Arizona Realtor who can do more than just pull up listings for you. You should hire a real estate agent in Arizona who will introduce you to the communities and neighborhoods that you are most interested in, allowing you to find a place to live that matches your lifestyle.
You should work with an Arizona Realtor who will:
Listen to your wants and needs for your next home. Your real estate agent needs to understand what it is you are looking for out of your next home, because this is the only way that they can narrow your search and reveal the properties that will be best for you.
Provide you with regular market updates and communicate with you on a regular basis. As the Arizona real estate market begins to heat up, you should receive updates about available listings multiple times per day. Your real estate agent should be in touch with you frequently, communicating with you in the way that you prefer.
Help you compare the properties you are considering and make a decision backed by accurate information and relevant context. No two homes are alike in Arizona, so it's important to work with a real estate agent who can point out important differences and assist you as you make a final decision.
Negotiate for you and advocate for you every step of the way. You deserve to have a real estate agent who is truly representing your needs.
Over the course of her professional career, Cathy Carter has earned a reputation of excellence among buyers, sellers and colleagues. She is respected in the local area, and she loves to showcase all that Arizona has to offer. Contact Cathy Carter today to learn more about the current Arizona real estate market conditions.
Why You Should Live in Arizona
There are few states in the country quite as nice as Arizona. Here are a few reasons why you should consider buying one of the Arizona homes for sale:
No matter where you are in Arizona, you can almost be guaranteed a spectacular sunset each evening. You can end each day with the promise of a beautiful tomorrow.
Each community in Arizona features its own authentic atmosphere. Common attractions in Arizona towns and cities include championship golf courses, parks and recreational facilities, art museums and cultural exhibits and historic downtown areas.
Arizona offers a high quality of life for residents of all ages. Education is a high priority, the job market is strong and neighbors have plenty of opportunities to connect with one another.
Just like the endless Arizona sunshine causes the temperatures to rise in the spring and summer, the Arizona real estate market is getting ready to heat up as well. Whether you are most interested in luxury real estate in Arizona or you are searching for homes in Arizona for sale with a backyard pool, you will want to work with an experienced Arizona Realtor who is familiar with the local communities throughout the state.
Cathy Carter is an award-winning Arizona Realtor, and she can't wait to personalize the home-buying process for you. Contact Cathy Carter today, and begin searching for the Arizona homes for sale that will make your dreams come true.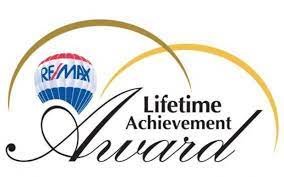 For her entire professional career, Cathy Carter has been dedicated to serving the people of East Valley. She began her career in new construction home sales and quickly expanded into every sector of the Chandler real estate industry. Today, after years of networking with the most reliable professionals in the local community and focusing on professional development, Cathy Carter is considered to be the top Realtor in East Valley. Most recently, she received the RE/MAX Lifetime Achievement award, which is the second-highest national award given to RE/MAX real estate agents.
RE/MAX Cathy Carter Real Estate & Luxury Homes
Professional REALTOR
ABR, CRS, CDPE
RE/MAX Solutions
4365 E Pecos Rd #103
Gilbert, AZ. 85295
Email or Call: 480‑459‑8488
With www.realestatechandler.com you'll be able to find your dream home in no time. If you have any inquiries about homes for sale, connect with Cathy Carter!
-Work With Cathy Carter For Unmatched Expertise On East Valley Arizona Area Buying & Selling!
---

Posted by Cathy Carter on
Tags