LEARN ABOUT CATHY
Casa Grande, AZ Real Estate & Homes for Sale
Located between Phoenix and Tucson, Casa Grande, AZ is an excellent place to buy a home. The city has much to offer from a rich history and a beautiful, more rural lifestyle compared to the cities nearby. In all cases, Casa Grande is an impressive place to call home for anyone who is looking for a modern property with lots of amenities nearby.
Casa Grande, AZ real estate & homes for sale range widely in terms of features, pricing, and availability. Like much of the state, there has been a shift in the real estate market here, and for those thinking about buying a home, it could be the ideal time to do so.
To ensure you get the best possible outcome, turn to an experienced Casa Grande, AZ Realtor who has ample expertise in the local market and a passion for helping clients achieve their best investment possible. For those looking for something special, competitively priced, or the perfect first home, there is much to appreciate about this community.
On our easy-to-use website, you'll be able to search the MLS for the most accurate and up-to-date listings for homes for sale near me in Casa Grande,AZ . View photos of available properties, find detailed real estate information, create a free account, save your search, and receive notifications of new listings that match your specific home criteria delivered directly to your email. Also, be sure to scroll down below to learn more about real estate near me in Casa Grande,AZ and the benefits of living in this vibrant region of the Casa Grande,AZ area:
Casa Grande
Click the links below to sort results by price range.
If you would like to set up a private showing or would like more information about any of the above Casa Grande, AZ AZ homes for sale, please contact top East Casa Grande, AZ REALTOR® - Cathy Carter, specializing in newer homes and luxury real estate.
Homes for Sale in Casa Grande, AZ
Casa Grande, AZ real estate offers a wide range of homes for sale. There are some properties that are quite large and old, with a few estates often landing on the market as well. Yet, much of the area has seen new growth and development. That makes it possible for you to find new construction or newer homes in many areas.
You may find lots of variety in Casa Grande, AZ homes for sale as well. This includes 2-bedroom to 4-bedroom homes, typically with 1200 to 2000 square feet of living space in many cases. Others are much larger and offer ample backyards as well. Look for properties to offer a range of amenities, including rec rooms, inground pools, and large patio spaces. You may also find quite a few modern upgrades, including gourmet kitchens and fabulous interior design elements, in some of the homes for sale in Casa Grande, AZ.
One of the best things about the market here is that you have options. By working with a Casa Grande, AZ Realtor, you are sure to find a wide selection of homes to select from, including those that fit just about any budget or style goals.
About Real Estate in Casa Grande, AZ
As you think about Casa Grande, AZ real estate & homes for sale, consider that the current real estate market here is changing, like it is throughout most of the country. You will find that homes have seen prices fall in recent months. As of March of 2023, the median sale price of a home in the city was $330,000, which is about a 6.4% decrease from the prior year. Homes are also taking a bit longer to sell, at about 58 days, compared to about half of that in just the previous year.
If you are looking at Casa Grande, AZ real estate and wondering whether now is the time to consider, realize that it could be the perfect time. Home prices are not as high as they used to be, but they do remain steady. You may even get a good deal on the perfect homes for sale here. You also have the ability to count on home values increasing over the long term since the area is very much in demand.
When it comes to Casa Grande, AZ homes for sale, it may be a good time to buy, with the median sale price per square foot falling about 7.6% to $189. Yet, you need to be knowledgeable about the community and a few other aspects before you make the decision to buy.
How to Find the Best Homes for Sale in Casa Grande, AZ
When it comes to finding homes for sale in Casa Grande, AZ, you will find a range of options on the market at any given time. However, this is a competitive market, and there are not large numbers of homes listed for sale throughout the year. More so, the most desirable areas tend to sell quickly.
For that reason, it is imperative that you gain as much knowledge and support about the environment before you make the decision to buy here. A Casa Grande, AZ Realtor can help you to achieve that, providing you with insight into your options, guidance on property opportunities, and even keeping an eye on the ground to allow you to learn about new properties coming onto the market quickly.
When you meet with your real estate agent, you will have the opportunity to communicate more about what your needs and goals are, including factors related to the features important to you, the size you need, and the specific neighborhood that could be essential to you. Then, your real estate agent will go to work to help you, monitoring real estate market conditions and working to better understand your long-term goals as they change.
Why You Should Live in Casa Grande, AZ
The homes for sale in Casa Grande, AZ, provide you with a lot of benefits. You will find that this community offers excellent schools from elementary up to higher education, including access to the University of Arizona and Arizona State. Throughout the city are numerous amenities, including recreation centers, retail destinations, and fantastic restaurants. The city, which is home to about 50,000 people, is growing but not at an overwhelming pace, and it is not the tourism destination that many of the surrounding areas of the state are, meaning you can enjoy the weather, the peace and quiet, and the higher quality of life.
Other benefits to buying a home in Casa Grande may include tapping into a competitive cost of living, enjoying nearby golf and luxury shopping, and being close enough to take a quick flight anywhere you need and want to go. The city has a strong economy and job market, but it is also packed with amenities like parks and hiking trails. Take a closer look at what this area has to offer to you.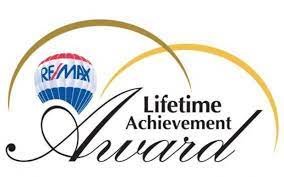 For her entire professional career, Cathy Carter has been dedicated to serving the people of East Valley. She began her career in new construction home sales and quickly expanded into every sector of the Chandler real estate industry. Today, after years of networking with the most reliable professionals in the local community and focusing on professional development, Cathy Carter is considered to be the top Realtor in East Valley. Most recently, she received the RE/MAX Lifetime Achievement award, which is the second-highest national award given to RE/MAX real estate agents.
RE/MAX Cathy Carter Real Estate & Luxury Homes
Professional REALTOR
ABR, CRS, CDPE
RE/MAX Solutions
4365 E Pecos Rd #103
Gilbert, AZ. 85295
Email or Call: 480‑459‑8488
With www.realestatechandler.com you'll be able to find your dream home in no time. If you have any inquiries about homes for sale, connect with Cathy Carter!

-Work With Cathy Carter For Unmatched Expertise On East Valley Arizona Area Buying & Selling!
---



Posted by Cathy Carter on
Tags