LEARN ABOUT CATHY
Search Arizona MLS
The Multiple Listing Service (MLS) is one tool available to help home buyers locate their next property. It is a type of listing that can contain some of the most up-to-date properties listed for sale within a community. If you are looking to buy a home in Arizona, you can search Arizona MLS to get a better idea of what is available. This is a great starting point for finding your home.
While you search Arizona MLS to get an idea of what is available, be sure to reach out to speak to a real estate agent who can guide you. While the MLS is an important resource, most buyers also need a good deal of information and support to enable them to find the perfect home and get the best price for it. Cathy Carter and our team can offer that help to you and so much more.
On our easy-to-use website, you'll be able to search the MLS for the most up-to-date listings for Arizona homes for sale in the greater Phoenix area. You can view photos of available properties, find detailed real estate information, save your search, create a free account, receive notifications of new listings that match your specific home criteria delivered directly to your email, and access current market data. Also, be sure to scroll down below to learn more about Arizona real estate and the many benefits of living in the greater Phoenix area:
Arizona Real Estate
Click the links below to sort results by price range.
Homes for Sale in Arizona
Arizona homes for sale are some of the most sought-after. There are a wide range of home styles to select from and options for most budgets. When it comes to buying a home that fits each one of your needs, it is critical to have insight into what is available, the current market conditions, and how the market is changing.
The good news is you will find some beautiful homes perfect for purchasing here. Do you hope to buy a home on a golf course? Perhaps you would prefer to buy a home in one of the condo communities here. Some are 55+ communities while others are perfect for those who have families who need lots of space. You can find luxury homes with outstanding amenities for just about any need. That includes pools, recreational spaces, big back yards, and even space for an RV or other outdoor equipment.
When you consider Phoenix area homes for sale, for example, you are sure to find a wide range of home styles that fit your needs. From multi-floor townhomes to spacious ranches, it's possible to locate stunning real estate here.
About Real Estate in Arizona
Arizona real estate is competitive. The area has so many reasons to live in it – from the outdoors, recreation, fabulous amenities, and all of the fantastic resources here. There is no reason not to buy a home in the area. However, all of this creates significant demand from people who want to call the area home, too.
That often means that, if you want to buy a home in the area, you need a bit of help. Today, home prices remain competitive but are on their way up. It is more important than ever to have all of the information you need about the region and the localized housing markets to ensure you can find what works for you. Keep in mind that with such opportunities, it can become a bit overwhelming to know what you want, especially if you are searching the MLS without any help and guidance. Let our team be there to support you through this process.
When you are in the market for Phoenix area homes for sale, do not overlook the importance of working with a team of professionals to guide you. Our goal is to help you find a home that fits every one of your needs. In a market where homes sell in just a few days to weeks it is easy to see the importance of having a real estate agent to guide you.
How to Find the Best Homes for Sale When You Search Arizona MLS
How do we help you find the perfect Arizona homes for sale? We start by focusing on what your needs are. When you work with the best Realtor in Phoenix area, you get personalized service the entire way. That means getting to know your needs, family goals, long-term planning, and even the type of style you love. From bedrooms to the outdoor amenities you need, the more information we have about what your needs are, the better we can help you locate your dream property in Arizona real estate.
Be as open with us as you can, including about your budget and family needs. If you are looking for a home that has a very specific feature, let us know about that now. That way, we can search for properties that work to meet your needs.
Keep in mind that when you search Arizona MLS homes, you may find a wide range of options available. However, these are not all of your options, and they are not always up to date either. It is common to find homes listed that are already sold or not to learn about some of the treasures of Phoenix area homes for sale right now. That's why you need a real estate agent to work with you and guide you through the process.
If you are serious about buying a home, we want to make sure you get every opportunity to do that. Let's talk about your needs and your goals today. We are confident you can find a home that works for each of your needs.
Why You Should Live in Arizona
When it comes to living in Arizona, especially the Phoenix area, you can count on many benefits. The area is beautiful throughout the year with the type of climate that lets you swim late into the fall and golf with friends, too. At the same time, it's comfortable and welcoming.
When you work with the best Realtor in Phoenix area, you will have the opportunity to see the city and explore many of the amenities available to you here. Let's talk about the luxury shopping, natural green spaces, and just how close to the airport you can be for all of the travel you plan to do.
Arizona has much to offer including home prices that are rising. If you want to buy real estate that is affordable and will grow in value over the coming years, you need to speak to us to start the home search process.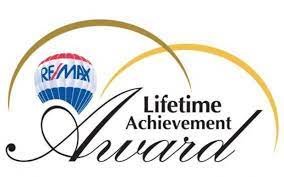 RE/MAX Cathy Carter Real Estate & Luxury Homes
Professional REALTOR
ABR, CRS, CDPE
RE/MAX Alliance Group
725 W. Elliot Rd., Suite 111
Gilbert, AZ. 85233
Email or Call: 480‑459‑8488


Posted by Cathy Carter on
Tags