LEARN ABOUT CATHY
Chandler AZ real estate for sale
Chandler AZ Homes for Sale
There is nothing quite like the real estate in Chandler AZ. The Chandler AZ homes for sale include a wide variety of properties, ranging from stately townhomes and convenient condominiums to idyllic historic homes and sprawling estate-style properties. Whether you are looking for luxury homes in Chandler AZ for sale or Chandler AZ real estate for sale that would make a great first investment in the market, you will find that this market is oozing with potential. Cathy Carter is the leading Chandler AZ Realtor, and she can introduce you to this dynamic community. Contact Cathy Carter today to learn more about the vibrant Chandler AZ real estate market.
Take advantage of our easy-to-use website where you can search the MLS for homes in Chandler near me, listings updated every 5 minutes. View photos of available properties, find detailed real estate information, create a free account, and receive notifications of new listings that match your specific home criteria delivered directly to your email. Be sure to scroll down below to learn more about, real estate for sale in Chandler, current market trends, and living in this family-oriented community.
Chandler Homes For Sale
About Chandler AZ Real Estate for Sale
If you are looking to invest in an exciting and dynamic real estate market, then Chandler is one of the best communities to set your sights on. For decades, real estate in Chandler AZ has been in high demand. The burgeoning economy that is anchored by the nation's strongest industries ensures that there are always well-qualified buyers looking to buy the Chandler AZ homes for sale. Demand has fueled development in the new construction industry, which has further generated interest in this eclectic community.
Over the course of the past year, the Chandler real estate market has experienced record-setting conditions. Inventory levels had dwindled to historic lows, yet there were many buyers looking to purchase homes in Chandler AZ for sale. This spurred a frenzy of activity, resulting in skyrocketing home prices and ultra-competitive market conditions. While this was great for the property values in Chandler, it did make it difficult for buyers who were looking to take a bit of time to make a sound decision on the purchase of their next home.
Fortunately, real estate market conditions in Chandler have begun to stabilize. Today, the median sales price of the Chandler AZ homes for sale is about $495,000. Prices are about 3 percent higher than they were at this time last year, and real estate insiders anticipate that prices will remain at these same levels for the months to come. This is giving buyers the freedom and flexibility they need to consider their options when it comes to real estate in Chandler AZ.
As the market begins to stabilize, it's important to remember that Chandler is an eternally competitive real estate market. It is necessary to partner with the leading Chandler AZ Realtor in order to get the best possible results. To receive an updated market analysis as well as a customized MLS search result, contact Cathy Carter today.
How to Find the Best Homes in Chandler AZ for Sale
Finding the best homes in Chandler AZ for sale is easy when you hire the most qualified local real estate agent in the community. Cathy Carter is an award-winning Chandler AZ Realtor, and she offers you so much more than just real estate services. This is what you can expect when you work with Cathy Carter:
You will receive customized information about the Chandler AZ real estate market related to your specific home search. Cathy Carter relies heavily on data in order to provide her clients with valuable information and personalized service.
Personalized search results will be generated for you on a regular basis. Cathy Carter will input your specifications into the MLS in order to uncover the Chandler AZ homes for sale that match all of your requirements, from the number of bedrooms that you want to the features and amenities you crave.
Thorough showings conducted at a time that is convenient for your family. Cathy Carter will not only give you access to the hottest homes in Chandler AZ for sale, but she also will provide you with the context you need in order to make the best possible decision.
Support, advice and guidance throughout your entire real estate transaction. With more than two decades of experience in the local industry, Cathy Carter has developed positive working relationships with some of the best professionals in the region. She will connect you with the top lenders, inspectors, title professionals and more.
When you begin to look at the vastness of the Chandler AZ real estate market, it can be easy to be overwhelmed by the sheer number of homes for sale. However, with Cathy Carter on your side, you will easily be able to narrow down your search and uncover the Chandler AZ real estate for sale that best suits your needs. Before you know it, you will have the keys to your dream home in this well-loved community.
Why You Should Live in Chandler AZ
Chandler has often been ranked as one of the best places to live in the entire country, and for good reason. There are so many reasons to love living in Chandler, these are just a few to consider before you buy Chandler AZ real estate for sale:
There are more than 60 different parks and recreational facilities in Chandler, giving you the opportunity to enjoy a healthy, active lifestyle in this community.
Chandler has a charming downtown area that is the center of community life. Here you will find many restaurants, public art displays and locally-owned shops with plenty of character.
The students who live in Chandler benefit from its award-winning school district. In addition, there are many private and charter schools to choose from. The commitment to education in Chandler keeps property values consistently high.
The best part about diving into the Chandler AZ real estate market is that this market is always teeming with activity. Real estate in Chandler AZ is rarely impacted by outside economic conditions, because this community is constantly growing and innovating. You will always find that there are many homes in Chandler AZ for sale, but you will want to partner with the best Chandler AZ Realtor to ensure you find the perfect property for your unique situation.
For the latest data and most recent information about the Chandler AZ real estate for sale, contact Cathy Carter today.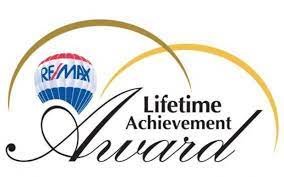 For her entire professional career, Cathy Carter has been dedicated to serving the people of East Valley. She began her career in new construction home sales and quickly expanded into every sector of the Chandler real estate industry. Today, after years of networking with the most reliable professionals in the local community and focusing on professional development, Cathy Carter is considered to be the top Realtor in East Valley. Most recently, she received the RE/MAX Lifetime Achievement award, which is the second-highest national award given to RE/MAX real estate agents.

RE/MAX Cathy Carter Real Estate & Luxury Homes
Professional REALTOR
ABR, CRS, CDPE
RE/MAX Alliance Group
725 W. Elliot Rd., Suite 111
Gilbert, AZ. 85233
Email or Call: 480‑459‑8488

Posted by Cathy Carter on
Tags