Chandler Homes for Sale
Chandler Homes For Sale
Buying Your First House? Tips for Investing in Chandler Real Estate
Today's young professionals and growing families are looking for more than just a great house that they can afford. They want to live in a place that means someplace to them, a place that feels like home. This is why Chandler is one of the most popular real estate markets in the region. First-time home buyers have found that Chandler has everything that they want and need: beautiful luxury homes, a thriving economy and gorgeous views. Its vibrant downtown gives the city personality and charm, and the neighborhoods are filled with common areas that allow people to connect with their neighbors.
If you are a first-time home buyer who is interested in the Chandler homes for sale, the time is now to get started on your search. These tips will help you along the way.
LEARN ABOUT CATHY
Take advantage of our easy-to-use website where you can search the MLS for homes in Chandler near me, listings updated every 15 minutes. View photos of available properties, find detailed real estate information, create a free account, and receive notifications of new listings that match your specific home criteria delivered directly to your email. Be sure to scroll down below to learn more about, real estate for sale in Chandler, current market trends, and living in this family-oriented community.

Look at the Homes You Can Afford
Work with your mortgage company in order to get preapproved for a mortgage loan before you go looking at the Chandler homes for sale. This will give you a concrete idea of what you can afford to spend on a new home. Once you have received your preapproval, avoid looking at homes that are out of your price range. It's too easy to fall in love with a gorgeous luxury home on the Chandler real estate market that is out of your reach. Don't schedule showings for houses you know you can't afford, as it could leave you feeling disappointed.
Imagine Yourself in the Space
When you walk into a home with your Chandler Realtor, try your best to picture yourself living there. It can be difficult to look past the decorations and the personal items, but it's important that you try to see the potential in every home that you see. The Chandler real estate market is filled with wonderful homes in every price range, the trick is finding the one that feels right for you and your family.
Work with a Realtor Who Will Educate You About Each Property
An expert Chandler Realtor will provide you with detailed information about each home that you see. When you are looking at the Chandler homes for sale, you will want to discuss the structure of the home, the layout, its potential for upgrades, and its lot location within the neighborhood.
Buying your first home is an exciting milestone. It can be overwhelming to begin your search of the many beautiful Chandler homes for sale, but that's why it's critical that you partner with a caring, understanding and dedicated real estate agent. Cathy Carter is an expert Chandler Realtor with more than two decades of experience working in the local community. She loves to work with first-time home buyers who are excited to find their first house and make this important investment. To find out more information about the Chandler real estate market, contact Cathy Carter today.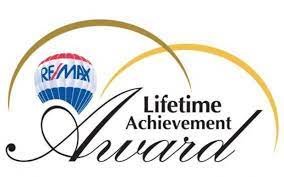 Cathy Carter has been dedicated to serving the people of East Valley. She began her career in new construction home sales and quickly expanded into every sector of the Chandler real estate industry. Today, after years of networking with the most reliable professionals in the local community and focusing on professional development, Cathy Carter is considered to be the top Realtor in East Valley. Most recently, she received the RE/MAX Lifetime Achievement award, which is the second-highest national award given to RE/MAX real estate agents.
RE/MAX Cathy Carter Real Estate & Luxury Homes
Professional REALTOR
ABR, CRS, CDPE
RE/MAX Solutions
4365 E Pecos Rd #103
Gilbert, AZ. 85295
Email or Call: 480‑459‑8488
With www.realestatechandler.com you'll be able to find your dream home in no time. If you have any inquiries about homes for sale, connect with Cathy Carter!

-Work With Cathy Carter For Unmatched Expertise On East Valley Arizona Area Buying & Selling!
---

Posted by Cathy Carter on
Tags