Gilbert AZ Realtor
Gilbert Homes For Sale
Hire a Gilbert AZ Real Estate Expert Today
5 Reasons to Hire a Gilbert AZ Realtor to Help You Find Your Home Gilbert
In the last several decades, Gilbert has blossomed into a thriving metropolitan community that is rife with amenities for its residents. It boasts an excellent school district, a low crime rate, and it is home to some of the best shopping and dining options in the region. It's a stunning dessert community that is known for its heart and charm, so it's no wonder that so many people want to call Gilbert home. If you are looking to move to this fabulous town, then the time is now to hire a Gilbert AZ Realtor. There are so many benefits to working with a local agent who appreciates the community and understands the current market conditions.
LEARN ABOUT CATHY
​​

On our easy-to-use website, you'll be able to search the MLS for houses for sale in Gilbert - updated every 15 minutes. View photos of available properties, find detailed real estate information, create a free account, save your search, and receive notifications of new listings that best match your specific home criteria - delivered directly to your email. Be sure to scroll down below to learn more about real estate in Gilbert and the benefits of living in this vibrant community:

Before you go looking at Gilbert AZ homes for sale with just any agent, consider these reasons for hiring a local expert:
1. A Gilbert AZ real estate agent is just as invested in this community as you are. They will invest their time and resources into improving the community, ensuring that your new home maintains its value in the years to come.
2. Your Gilbert AZ Realtor has expert knowledge of the local area, and can offer information on the individual neighborhoods within the city. They will know how to find the Gilbert AZ homes for sale that will be located near your job, assigned to the premier schools within the district and will include all of the features you are looking for in a house.
3. Since your local real estate agent focuses entirely on the Gilbert area, they will know the conditions of the market at that specific point in time. The Gilbert AZ real estate market will be different than a market in a nearby community, and an expert agent can help you create a strong offer that takes into account the current market conditions.
4. A local agent showing you Gilbert AZ homes for sale also has spent a significant amount of time networking with other area professionals. A local agent will work better with other real estate professionals in the area, which can improve the negotiation process.
5. Your Gilbert-based agent is with you throughout the entire process, even after you move into your new home. After you have invested in Gilbert AZ real estate, your agent can help you secure the best moving professionals and recommend contractors that will help you make your home your own.
If you want to find the perfect home for you and your family in Gilbert, then you need to partner with Cathy Carter. Cathy is the Gilbert AZ Realtor who has more than two decades worth of experience in the local region, and she understands the unique market conditions in this city. To begin seeing Gilbert AZ homes for sale, contact her today.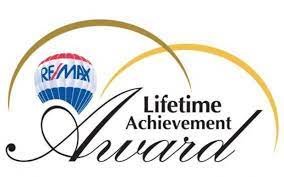 Cathy Carter has been dedicated to serving the people of East Valley. She began her career in new construction home sales and quickly expanded into every sector of the Chandler real estate industry. Today, after years of networking with the most reliable professionals in the local community and focusing on professional development, Cathy Carter is considered to be the top Realtor in East Valley. Most recently, she received the RE/MAX Lifetime Achievement award, which is the second-highest national award given to RE/MAX real estate agents.

RE/MAX Cathy Carter Real Estate & Luxury Homes
Professional REALTOR
ABR, CRS, CDPE
RE/MAX Solutions
4365 E Pecos Rd #103
Gilbert, AZ. 85295
Email or Call: 480‑459‑8488
With www.realestatechandler.com you'll be able to find your dream home in no time. If you have any inquiries about homes for sale, connect with Cathy Carter!
-Work With Cathy Carter For Unmatched Expertise On East Valley Arizona Area Buying & Selling!
---
Posted by Cathy Carter on
Tags