Single family Homes for Sale in Gilbert
Gilbert Homes For Sale
Uncovering the Best Single Family Homes for Sale in Gilbert
The single family homes for sale in Gilbert set themselves apart from the typical homes that you might see on the MLS. While it's true that there is real estate for single family homes in Gilbert across all price points, you will find that most of the single family real estate in Gilbert is part of the exclusive luxury market. From breathtaking Gilbert single family homes for sale with pool to historic properties with a guest house, you will be amazed at the possibilities within this ever-growing community. Allow an experienced Realtor in Gilbert AZ to introduce you to this dynamic market today.
On our easy-to-use website, you'll be able to search the MLS for houses for sale in Gilbert - updated every 15 minutes. View photos of available properties, find detailed real estate information, create a free account, save your search, and receive notifications of new listings that best match your specific home criteria - delivered directly to your email. Be sure to scroll down below to learn more about real estate in Gilbert and the benefits of living in this vibrant community:
LEARN ABOUT CATHY
The Gilbert Real Estate Market: What to Expect
Over the course of the past 30 years, the Gilbert real estate market enjoyed exponential growth that coincided with the community's population boom. In the 1980s, Gilbert was a sleepy agricultural town that was heavily dependent on the hay shipping industry. Within a few short decades, it burgeoned into one of the most luxurious communities in the Southeast Valley, earning a reputation for offering its residents a plethora of luxury living options that allowed them to enjoy a high quality of life.
Today, the Gilbert real estate market continues to grow and prosper. Currently, the median sales price of the homes for sale in Gilbert is about $546,000. Home prices in Gilbert are typically higher than in other nearby communities, largely because most of the developments and neighborhoods in Gilbert have been built within the last 15 or 20 years. New construction and luxury living communities are the standard, rather than the exception, which often increases property values and boosts home prices in the community.
While home prices have declined by about 7 percent in the past year, Gilbert is still considered to be one of the strongest real estate markets in the region. Nearby communities such as Chandler and Queen Creek also saw a decline in home prices, thanks in part to inflation and rising interest rates. However, in the past several months, the market has rebounded, and home prices have started to climb again. Low inventory levels coupled with demand for homes has created competitive real estate market conditions in Gilbert, particularly among buyers who are looking for luxury single family real estate in Gilbert.
Single family homes are the most common property type in Gilbert, so even in a seller's market, buyers will find that there are many options available. In order to uncover the properties that meet your expectations and match your criteria, you will want to hire an expert Realtor in Gilbert AZ. Cathy Carter is an award-winning local agent, and she would love to introduce you to this incredible community. Contact Cathy Carter today to receive your complimentary Gilbert real estate market analysis.
Top Neighborhoods for Single Family Real Estate in Gilbert
One of the best ways to find the real estate for single family homes in Gilbert that are best for your family is to focus on the neighborhoods that complement your lifestyle.
Both residents and real estate agents agree that these are some of the best neighborhoods in Gilbert:
Val Vista Lakes — Val Vista Lakes is a master-planned community that consists of custom-built homes and lakefront properties. It is one of the most impressive neighborhoods in Gilbert.
Power Ranch — Power Ranch is an award-winning community that consists of 11 distinct neighborhoods. The hallmark feature of this neighborhood is the 26-mile trail system that winds throughout the entire development.
Seville — Seville is an exclusive and intimate community that includes just more than 4,000 homes. It is anchored by a championship golf course, and its homes boast some of the most breathtaking desert views.
These are just a few of the neighborhoods in Gilbert where you will find single family homes for sale. As you look to invest in real estate in Gilbert, you will want to work with an experienced real estate agent who understands the local landscape. You are buying more than just a home — you are investing in a lifestyle, and the neighborhood where you live will play a big role in your overall happiness and quality of life. Cathy Carter is the premier Gilbert real estate agent, and she can help you find a home in the neighborhood in Gilbert that is best for your needs.
The Benefits of Working with a Local Realtor in Gilbert AZ
In order to uncover the most desirable homes for sale in Gilbert, you will want to work with a local real estate agent who understands the pulse of the community. A locally-based real estate agent will have access to the latest information about the current market, because they can rely on their extensive network of connections and previous clients in order to learn about the homes that are just about to be listed for sale. In addition to finding you the best homes for sale, your local Realtor in Gilbert AZ can introduce you to the entire community by pointing out the most delicious local restaurants and other hidden gems that only a local would know.
Begin Your Search for Gilbert Single Family Homes for Sale with Pool Today
The homes that you see for sale in Gilbert today may not be on the market tomorrow, so you will need to partner with a fast-acting Realtor in Gilbert AZ in order to get the best results. Cathy Carter is the only real estate agent in Gilbert who offers more than 20 years of professional experience as well as a wealth of personal insight. She is more than just a Realtor — she is a local resident who is actively involved and engaged, allowing her to match her clients to the homes for sale in Gilbert that will best meet their needs.
For more information about the best single family homes for sale in Gilbert, contact Cathy Carter today.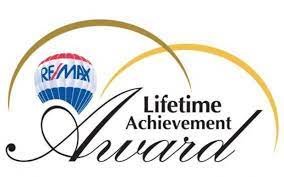 Cathy Carter has been dedicated to serving the people of East Valley. She began her career in new construction home sales and quickly expanded into every sector of the Chandler real estate industry. Today, after years of networking with the most reliable professionals in the local community and focusing on professional development, Cathy Carter is considered to be the top Realtor in East Valley. Most recently, she received the RE/MAX Lifetime Achievement award, which is the second-highest national award given to RE/MAX real estate agents.
RE/MAX Cathy Carter Real Estate & Luxury Homes
Professional REALTOR
ABR, CRS, CDPE
RE/MAX Alliance Group
725 W. Elliot Rd., Suite 111
Gilbert, AZ. 85233
Email or Call: 480‑459‑8488
With www.realestatechandler.com you'll be able to find your dream home in no time. If you have any inquiries about homes for sale, connect with Cathy Carter!

-Work With Cathy Carter For Unmatched Expertise On East Valley Arizona Area Buying & Selling!
---
Posted by Cathy Carter on
Tags