LEARN ABOUT CATHY
Gilbert AZ Realtors
The Dynamic Gilbert Real Estate Market
The Southeast Valley is a region that is defined by its limitless potential and its endless luxury living opportunities. There are few places where you can enjoy a higher quality of life than in Gilbert, which is known as a growing community with both small-town charm and spacious homes in luxury developments.
With so many people hoping to invest in real estate in Gilbert AZ, it's important to work with the most qualified Gilbert AZ Realtors. Local real estate agents who specialize in Gilbert AZ homes will be able to introduce you to the market and provide you with insightful data about the real estate market. Hiring an expert in real estate in Gilbert AZ will allow you to have the most success in this competitive local market.
On our easy-to-use website, you'll be able to search the MLS for houses for sale in Gilbert - updated every 5 minutes. View photos of available properties, find detailed real estate information, create a free account, save your search, and receive notifications of new listings that best match your specific home criteria - delivered directly to your email. Be sure to scroll down below to learn more about real estate in Gilbert and the benefits of living in this vibrant community:
Gilbert Homes For Sale
Click the links below to sort results by price range.
Why Gilbert AZ Realtors Know This Market Best
Hiring one of the most qualified Gilbert AZ Realtors will ensure that you get the most reliable information about the local market. These are just a few reasons why local Gilbert AZ Realtors can deliver the best results:
Local Real Estate Agents Have a Pulse on the Community
Gilbert has long been known for its strong and consistent real estate market, but conditions can still change frequently in this community. For example, a market that was piping hot just a few months ago may now be starting to stabilize. Only a local real estate agent will truly understand the current pulse and tone of the market in the community.
Gilbert AZ Realtors Can Match You With the Best Neighborhood
Local agents who are familiar with the best real estate in Gilbert AZ have a working knowledge of the neighborhoods and residential developments in this community. They can assess your personal preferences and provide recommendations for the neighborhoods that will best suit your lifestyle.
Real Estate Agents in Gilbert Offer Access to Their Vast Professional Network
Another advantage that you will enjoy when you work with a local real estate agent is that you will also have access to their extensive professional network. This ensures that you are able to partner with the leading finance professionals, the best home inspectors and the most reliable contractors during your real estate transaction.
Top Reasons to Partner with Gilbert AZ Realtors
Working with a professional real estate agent allows you to benefit from their local expertise as well as their industry knowledge. These are a few reasons why you should partner with a professional Realtor:
Gilbert AZ Realtors Complete Regular Training
Local real estate agents in Gilbert participate in regular training opportunities, such as attending industry conferences, participating in online educational seminars and partaking in professional workshops. These regular training opportunities ensure that they continue to hone their skills and stay abreast of the best practices in the industry.
Real Estate Agents in Gilbert Leverage the Best Marketing Practices
Gilbert AZ Realtors know how to use technology and social media in order to attract the most qualified buyers and promote the most magnificent homes in Gilbert AZ. By utilizing the best marketing practices in the industry, these local agents produce superior results.
Gilbert Real Estate Agents Know What's Happening in the Local Market
Due to the fact that local real estate agents have an extensive client base in the area, they are often the first to know when a home is about to be listed on the market. This valuable insight helps their clients compete in a hot local market.
Allow Cathy Carter to Introduce You to the Best Homes in Gilbert AZ
There are many Gilbert AZ Realtors, but none who have the same qualifications and local insight as Cathy Carter. Cathy Carter is an award-winning real estate agent in Gilbert AZ who has been serving buyers and sellers in the local community for more than two decades. She has been recognized as an industry leader, largely because of her dedication to her clients and her willingness to go above and beyond to deliver the results that they crave.
When you hire Cathy Carter to help you search for Gilbert AZ homes, you will receive personalized service and attention every step of the way. Cathy Carter will:
Create a customized search of the Arizona MLS listings that match your criteria, including the size of home you are looking for, the number of bedrooms and specific amenities that you want to have in your next property.
Schedule showings at a time that is convenient for you, ensuring that you have the best opportunities to submit favorable offers.
Advocate for you and effectively negotiate a purchase agreement that is favorable to both parties. She is an experienced professional who knows how to craft motivating and appealing offers for her clients.
Work with you throughout the entire transaction in order to ensure that it moves forward seamlessly and effortlessly. She will be by your side the entire time, giving you the confidence and peace of mind that you need during this transition.
Begin Searching Arizona MLS Listings Today
There are a diverse range of properties across the many Arizona MLS listings, allowing buyers of all backgrounds to find a home that suits their style, allows them to live their best life and gives them an opportunity to invest in the local real estate market.
While it's very easy to look at Arizona MLS listings online, the best way to find the homes in Gilbert AZ that match your criteria is to partner with the leading real estate agent in Gilbert. Cathy Carter is the only one of the Gilbert AZ Realtors who has the experience you need and the local insight that you crave, making her the best real estate agent for your home search. Cathy Carter will uncover the Gilbert AZ homes that have everything you need and want out of a property.
For more information about the luxury homes in Gilbert AZ and to find out what Cathy Carter can do for you, contact Cathy Carter today to set up a consultation appointment.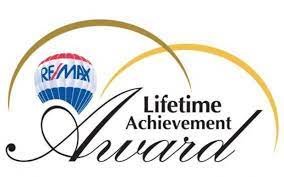 Cathy Carter has been dedicated to serving the people of East Valley. She began her career in new construction home sales and quickly expanded into every sector of the Chandler real estate industry. Today, after years of networking with the most reliable professionals in the local community and focusing on professional development, Cathy Carter is considered to be the top Realtor in East Valley. Most recently, she received the RE/MAX Lifetime Achievement award, which is the second-highest national award given to RE/MAX real estate agents.

RE/MAX Cathy Carter Real Estate & Luxury Homes
Professional REALTOR
ABR, CRS, CDPE
RE/MAX Alliance Group
725 W. Elliot Rd., Suite 111
Gilbert, AZ. 85233
Email or Call: 480‑459‑8488

Posted by Cathy Carter on
Tags