LEARN ABOUT CATHY
Real Estate in Gilbert Near Me
The investment in real estate is always a big decision. If you are looking for real estate in Gilbert near me, you already know many of the benefits of this community. It's home to over 248,000 people and sits just to the southeast of Phoenix. As a result, it is close to many of the area's best amenities and still offers its own feel. If you are thinking about buying a home here, it helps to get to know the area and the real estate market in general. Doing so can help you determine if this is the best type of community for your needs. For many, it is ideal.
Working with the best Gilbert Realtor is also a critical step. That will help you to ensure you are buying a home that fits your needs even in a very competitive real estate market. Having a real estate agent by your side is critical for those who want an affordable home that offers the features they need.
On our easy-to-use website, you'll be able to search the most recent homes in Gilbert for sale near me. You can view photos of available properties, find detailed real estate information, create a free account, save your search, and receive notifications of new listings that match your specific home criteria delivered directly to your email. Learn more about real estate in Gilbert for sale near me for the benefits of living in the friendly town of Gilbert:
Gilbert Homes For Sale
Homes for Sale in Gilbert Near Me
The homes in Gilbert near me for sale range widely in terms of what they offer. This is a large community with numerous subdivisions and smaller neighborhoods. That means you can find just about anything you need readily available to you here, especially if you have some help from the best real estate agents in the area.
The homes for sale in Gilbert near me range widely. Many of them are larger, offering 2,000 or more square feet of space. Others provide a smaller size but luxury features. When it comes to luxury homes for sale in Gilbert, AZ, the area has a number of different options. Some of the best locations include the communities of Sossaman Estates and Shamrock Estates. Other popular areas include Power Ranch, East Mesa, and Gilbert Ranch. These are just a few of the options you have in this community.
Home styles range, too. You can find some stunning homes in this area, right on the water, as well as those with lavish amenities such as infinity pools, foundations, and large recreational spaces. Even smaller homes here typically offer modern styles, though Spanish influences and some Colonial-style homes are popular here as well. You may want a smaller home in a family-friendly development or a home with ample acreage so you can enjoy privacy. The versatility in the real estate in Gilbert near me makes it possible to find just about anything you need.
About Real Estate in Gilbert
As you consider the Gilbert homes near me for sale, one key thing to know is that the real estate market here is very competitive. As you compare home prices and property features, know that home prices have risen significantly over the last few years. It has been a seller's market, especially as home prices have ticked up in double digits.
Often, homes sell here quickly. That makes it hard for some people to find the property they want, especially since the number of homes for sale is not as high as it once was. Home inventory may be lower, but the area is well worth looking into when you want valuable, beautiful homes. It is one of the best places to find luxury homes for sale in Gilbert, AZ as well.
To make sure you get a home that is worth what you pay for it, be sure to work with the best Gilbert Realtor. You will have the ability to find a wide range of homes as they come on the market. You also want the insight and guidance of a local real estate agent, so you know when you are getting a good deal on your home purchase. In a competitive market like this, that can be very important.
How to Find the Best Homes for Sale in Gilbert
No matter what type of home you are considering, one of the first things to do is to set up an appointment with the best Gilbert Realtor. Talk about what you want and need in a home. This could be about size and features. You may want a lot of land, or you may want a condo that does not require you to do a lot of maintenance on it. Many people in this area are looking for luxury homes for sale in Gilbert, AZ. That can be an excellent investment if you buy a property that will appreciate in value over time.
Your agent will work closely with you to outline what are the most important features for you. That way, when a property comes on the market, they can alert you right away so you can take a closer look at it. Best of all, your agent can help you find homes that become available before they hit the MLS. That could give you an advantage over other buyers.
Why You Should Live in Gilbert
As you look at the Gilbert homes near me for sale, know that this area has a lot to offer today's home buyers. The community itself is beautiful, with numerous amenities to enjoy. You can spend time at the Riparian Preserve or check out Cosmo Dog Park with your family. There are numerous golf courses in the area, too, for those who want to hit the green each day.
Gilbert is also conveniently located. It is easy to get into Phoenix for work or school, and even a short drive to enjoy all of the amenities the big city offers. At the same time, Gilbert is large enough that it has a wide range of its own attractions, including numerous parks, shopping districts, and more. No matter, if you want to live by one of the nature, preserves here, or near the water, there are a number of fantastic communities worth taking a closer look at today. Work with your local real estate agent in Gilbert to find the home that allows you to take advantage of the good quality of life Gilbert has to offer.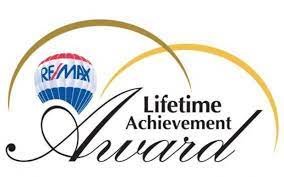 For her entire professional career, Cathy Carter has been dedicated to serving the people of East Valley. She began her career in new construction home sales and quickly expanded into every sector of the Chandler real estate industry. Today, after years of networking with the most reliable professionals in the local community and focusing on professional development, Cathy Carter is considered to be the top Realtor in East Valley. Most recently, she received the RE/MAX Lifetime Achievement award, which is the second-highest national award given to RE/MAX real estate agents.

RE/MAX Cathy Carter Real Estate & Luxury Homes
Professional REALTOR
ABR, CRS, CDPE
RE/MAX Alliance Group
725 W. Elliot Rd., Suite 111
Gilbert, AZ. 85233
Email or Call: 480‑459‑8488

Posted by Cathy Carter on
Tags