LEARN ABOUT CATHY
Gilbert real estate in Arizona
Gilbert Homes for Sale in Arizona
The number of Gilbert homes for sale in Arizona is on the rise, and the demand for Gilbert real estate in Arizona is heating up. Buyers who are interested in real estate in Gilbert Arizona will need to work with a qualified Gilbert Realtor in Arizona in order to gain access to the best homes in Gilbert Arizona for sale. Cathy Carter is the leading local agent, and she will help you successfully navigate the current market. Contact her today to learn more about the real estate market conditions in Gilbert.
On our easy-to-use website, you'll be able to search the MLS for houses for sale in Gilbert - updated every 5 minutes. View photos of available properties, find detailed real estate information, create a free account, save your search, and receive notifications of new listings that best match your specific home criteria - delivered directly to your email. Be sure to scroll down below to learn more about real estate in Gilbert and the benefits of living in this vibrant community:
Gilbert Homes For Sale
Click the links below to sort results by price range.
About Gilbert Real Estate in Arizona
For the past several years, the Gilbert real estate market has been defined by record-setting price increases and historically low inventory levels. Competition has been fierce, and buyers were finding themselves in a position where they had to offer significantly more than asking price to even be considered for a home. It was a difficult situation to navigate, but fortunately, the demand for Gilbert real estate in Arizona appears to be leveling out.
Over the course of the last few months, home prices in Gilbert have dropped slightly, and the real estate market has started to stabilize. Homes in Gilbert Arizona for sale are on the market for a little bit longer than they were before, and buyers no longer feel like they are facing steep competition in the local market.
While market conditions are changing, it's important to keep in mind that Gilbert real estate in Arizona is still in high demand, and this is still a strong and steady real estate market. Real estate experts describe the Gilbert real estate market as somewhat competitive, which means that buyers still need to partner with an experienced Gilbert Realtor in Arizona in order to get the best results.
Currently, the median sales price of the Gilbert homes for sale in Arizona is $539,000. Home prices in Gilbert are traditionally higher than in other nearby communities, but most buyers will quickly see that there are a wide range of homes in Gilbert Arizona for sale. There are smaller starter homes in this community that are listed at a lower price point, and there also are many stately homes in gated communities that sell at a much higher price point.
As inventory levels increase in Gilbert, buyers are finding that they have more time to explore their options. Homes are taking a little bit longer to sell, which is a relief to many buyers who were previously faced with submitting offers before they ever had the opportunity to see a home in person. Most homes are selling for at their listing price, or slightly below, but the best Gilbert Realtor in Arizona can help you craft an offer that will be enticing to the sellers.
For the most reliable information about real estate in Gilbert Arizona, contact Cathy Carter today and ask her to generate a market analysis for you.
How to Find the Best Homes in Gilbert Arizona For Sale
Even in a market that is balanced, it can be difficult to get access to the best Gilbert homes for sale in Arizona. The key to finding those coveted properties is to partner with an esteemed Gilbert Realtor in Arizona. You should hire a real estate agent in Gilbert who:
Is an experienced professional who has worked in the local area for many years. A local real estate agent can offer you valuable insight and accurate information that other agents may not have. They understand the community on a different level, and they can help you make the best decision possible for you and your family.
Is willing to create a customized MLS search that reflects your needs and priorities. You deserve to work with a real estate agent who is going to focus on your criteria. You should receive regular updates about market activity, and you should get the latest listings delivered directly to you.
Understands what it takes to get access to the top homes for sale in Gilbert as soon as they are listed for sale on the market. It is important to partner with a real estate agent who is willing to work with your schedule in order to schedule showings as quickly as possible.
Is open-minded, honest, enthusiastic and motivated. Buying a home is an exciting time, particularly when you are focusing on the homes in Gilbert Arizona for sale. Your agent should feel like a trusted friend who supports you during this journey.
Cathy Carter has long been considered the best Gilbert Realtor in Arizona. Offering more than two decades of professional experience and a wealth of personal expertise, Cathy Carter is uniquely qualified to serve you.
For more information about the best real estate in Gilbert Arizona, contact Cathy Carter today.
Why You Should Live in Gilbert
Gilbert is a diverse, vibrant community in the Southeast Valley that has long been known for its high quality of life. You will love living in Gilbert because:
Gilbert has a charming downtown area that is home to many local shops, restaurants and businesses. This is where residents connect with one another and develop a sense of place in their own community.
Gilbert boasts an extensive park system, allowing those who live here to enjoy the endless sunshine that Arizona is known for.
Gilbert has long been known for its commitment to education. It has an excellent public school system as well as many private and charter schools for parents to choose from.
When you hire a local Gilbert Realtor in Arizona, you are benefiting from the expertise of an individual who truly understands the pulse of the community. Cathy Carter has been serving buyers and sellers in Gilbert for more than two decades, and her vast network of professional connections ensures that she is the first to find the best homes in Gilbert Arizona for sale. For a detailed report about Gilbert real estate in Arizona, contact Cathy Carter today.

If you are thinking about buying homes, condos, or townhomes in Gilbert, AZ, turn to our real estate agent to get more insight and support on the process. You can easily learn more about your options, including what may be coming onto the market in the coming days and weeks. Let us work with you to ensure you have everything you need to find the property that you want to fit your budget and give you the lifestyle you have worked so hard to create throughout your lifetime. Learn more about homes/townhomes/condos real estate in Gilbert area AZ, today.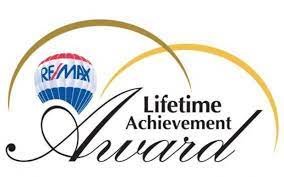 For her entire professional career, Cathy Carter has been dedicated to serving the people of East Valley. She began her career in new construction home sales and quickly expanded into every sector of the Chandler real estate industry. Today, after years of networking with the most reliable professionals in the local community and focusing on professional development, Cathy Carter is considered to be the top Realtor in East Valley. Most recently, she received the RE/MAX Lifetime Achievement award, which is the second-highest national award given to RE/MAX real estate agents.
RE/MAX Cathy Carter Real Estate & Luxury Homes
Professional REALTOR
ABR, CRS, CDPE
RE/MAX Solutions
4365 E Pecos Rd #103
Gilbert, AZ. 85295
Email or Call: 480‑459‑8488
With www.realestatechandler.com you'll be able to find your dream home in no time. If you have any inquiries about homes for sale, connect with Cathy Carter!
-Work With Cathy Carter For Unmatched Expertise On East Valley Arizona Area Buying & Selling!
---

Posted by Cathy Carter on
Tags