LEARN ABOUT CATHY
Homes for sale in Mesa & Real Estate in AZ
For those looking to retire or live in a community that offers everything from exceptional recreation to outstanding resources, Mesa, Arizona, is the ideal place to call home. The homes for sale in Mesa & real estate in AZ are always some of the most sought after properties in the region. That is because this community offers so many benefits, and homes remain competitively priced. It is always our goal to help you with the process of finding the perfect home for you. Could Mesa be the perfect location for you?
Our Realtor in Mesa East Valley AZ can help you. Let us help you navigate this complex real estate market to ensure you are getting the support you need in choosing the best investment for your future.
On our website, you'll be able to easily search homes in Mesa for sale - listings updated every 3 minutes. You can find Mesa real estate with pool and other available properties, detailed real estate information, create a free account, save your search, and receive notifications of new listings that match your specific home criteria delivered directly to your email. Be sure to scroll down below to learn more about homes in Mesa for sale, current market trends, and living in this vibrant city suburb of Phoenix (jobs, schools, shopping, dining, outdoor recreation, golf courses, and more):
Mesa Homes For Sale
Click the links below to sort results by price range.
Homes for Sale in Mesa
Mesa homes for sale & real estate in AZ overall is competitive. While this is a region that offers something for everyone, that makes for a very competitive market. If you are hoping to find a dream home here to raise a family, your first home, your retirement home, or any other, it is nearly always beneficial to work with a real estate agent who can guide you.
The first step is to consider your needs in Mesa real estate in AZ. What size and scope are best for you? There are some outstanding options here. Are you looking for Mesa real estate in AZ with pool amenities so you can enjoy the sun? Do you want to choose a property that offers an in-law suite or perhaps one with a gourmet kitchen? You will find options here.
From stately estates that have been present for 100 years to new construction, there are a lot of options in Mesa for home buyers. That includes ranch style homes, Spanish mission homes, contemporary properties, pueblo revival, and tudor. Many of the homes designed in Mesa in more recent years offer exceptional features like energy efficiency upgrades and lavish natural materials. They are stunning. Real estate in Mesa AZ provides a unique opportunity to enjoy beautiful traditional homes and modern amenities, too.
About Real Estate in Arizona
Is now the time to buy a home in Mesa? This is a common question we receive due to the current changes in the real estate market. Real estate in Mesa AZ is readily available, and you will find competitive rates. That means that for many people, now is a very good time to buy.
The homes for sale in Mesa & real estate in AZ overall is going through a change. For example, data from March of 2023 indicates home prices are down about 7% from the previous year. The median sale price was $430,500. That is good news for homebuyers who want to buy a home in this area while costs are lower – and we have seen that for many, this is a great opportunity to buy at an affordable rate.
There is still ample competition, though. For example, nearly 13% of all homes sold that month were sold above the list price. More so, it is only taking about 40 to 45 days for a home to sell in that market. Why does this matter? You will quickly find that while homes are available and prices are lower, there is more competition in many areas, and that is especially true with some of the more sought after Mesa homes for sale & real estate in AZ.
Some communities have a very limited inventory of homes available. That makes it much more difficult to buy a home if you are looking for very specific features. However, with the help of our Realtor in Mesa East Valley AZ, we can guide you into finding your dream home in no time.
How to Find the Best Homes for Sale in Mesa, Arizona
To find the best homes for sale in Mesa & real estate in AZ, we highly encourage you to reach out to our experienced real estate agents today. When you work with a Realtor in Mesa East Valley AZ you gain access to current homes for sale as well as some that may be just coming on the market. Our in depth experience and knowledge of the community and strong network make it easy for us to help you find a home that is perfectly suited for your goals.
Real estate in Mesa AZ is available, and we can help you find it. Start with a consultation to discuss your specific needs and goals. Then, we will help you to start looking at available homes for sale. Our team will alert you as soon as your ideal property comes on the market, ensuring faster access than the MLS listings. Even when you are looking for something specific, like Mesa real estate in AZ with pool or other features, we can help you find just that.
Why You Should Live in Mesa, Arizona
Why should you consider the value of real estate in Mesa AZ? Many people come for the exceptional weather, especially the warm sun in the middle of winter. Yet there is much more to experience here, including hiking, horseback riding, and outstanding hiking and outdoor experiences. At the same time, you are super close to Phoenix when you want to head into the city for something to do, like the art museums and galleries. You can find numerous restaurants and high-end shopping centers in Mesa as well.
There is more to love about the homes for sale in Mesa & real estate in AZ. From the growing economy to the lower crime rates and affordability, this is the ideal place to call home when you want more than just great weather. You will find it has a thriving job market but is also packed with options for those who are looking for a place to retire. Good schools, high diversity, and mild winters are even more reasons why you may want to buy a home in Mesa.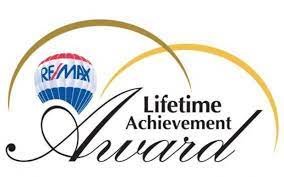 For her entire professional career, Cathy Carter has been dedicated to serving the people of East Valley. She began her career in new construction home sales and quickly expanded into every sector of the Chandler real estate industry. Today, after years of networking with the most reliable professionals in the local community and focusing on professional development, Cathy Carter is considered to be the top Realtor in East Valley. Most recently, she received the RE/MAX Lifetime Achievement award, which is the second-highest national award given to RE/MAX real estate agents.
RE/MAX Cathy Carter Real Estate & Luxury Homes
Professional REALTOR
ABR, CRS, CDPE
RE/MAX Solutions
4365 E Pecos Rd #103
Gilbert, AZ. 85295
Email or Call: 480‑459‑8488
With www.realestatechandler.com you'll be able to find your dream home in no time. If you have any inquiries about homes for sale, connect with Cathy Carter!

-Work With Cathy Carter For Unmatched Expertise On East Valley Arizona Area Buying & Selling!
---

Posted by Cathy Carter on
Tags