LEARN ABOUT CATHY
Homes for sale San Tan Valley
The San Tan Valley is a fantastic place to call home for those who want to be in Pinal County. It is a modern area with some of the best climates and amenities nearby to it. With a population of nearly 100,000 people, you will find a variety of homes for sale in numerous price ranges and with many different features. When it comes to homes for sale San Tan Valley buyers, need to know as much about the area as possible before they invest.
The area is known for many things, and although it is more rural than other areas surrounding it, it is still an exceptional place to live for what it does offer. That includes exceptional relaxation opportunities and good access to Gilbert and Chandler amenities. For many, this city, which continues to grow, still maintains that small-town vibe to it, which is an attractive benefit when it comes to buying a home here.
Working with a Realtor San Tan Valley offers can give you insight into the current market conditions, help you find your dream home, and help you list your home for sale quickly. Contact our team to learn more about how we can help you.
On our website, you'll be able to search the MLS for San Tan Valley homes for sale. Listings are updated daily. You can view photos of available homes, find detailed real estate information, save your search, create a free account, receive notifications of new listings that match your home criteria delivered directly to your email, and access current market data. Also, be sure to also scroll down to learn more about San Tan Valley real estate with a pool and living in this family-oriented community:
San Tan Valley Homes For Sale
Click the links below to sort results by price range.
Homes for Sale in San Tan Valley
As you look at your options in real estate San Tan Valley has a lot of variety to provide to you. Whether you are looking for a large estate, a new construction property, or a smaller home, there are options here. That is one of the things that helps to make this area stand out from others.
It is easy enough to find San Tan Valley homes with stunning pools as well as in-law suites, and lots of space for workshops and storage while also finding homes that offer luxurious features inside and out. There are new construction homes in this area, too, for those who wish to design their own dream property located in the heart of Arizona.
Single-family homes dominate the area, with some ranging from smaller two- and three-bedroom homes to larger estates with over 4,000 square feet of living space. You will also find townhomes and condos in this area. Homes include ranches, pueblo revival, Mediterranean styles, and Tudor revival homes here. It is not hard to find just about any style that you may be interested in. Keep in mind that older homes tend to have some beautiful architectural detail. A few historic homes exist in the area, too.
As you search MLS for San Tan Valley homes, pay close attention to your specific neighborhoods. Some areas are more walkable and subdivision-like than others. For those who want a significant amount of real estate, there are some areas where the lots are bigger, especially on the outskirts of the area. There are a few affluent neighborhoods in San Tan Valley, too, where homes are far more custom designed.
About Real Estate in San Tan Valley
For those looking at San Tan Valley real estate listings, one of the most common questions is about cost. Is now the time to buy? Are home values on their way up or down? The San Tan Valley housing market is competitive, with some buyers finding they will need to act quickly to place an offer on a home quickly to secure it. Here are some insights on what you may find when it comes to the homes for sale San Tan Valley offers.
The average sale price per square foot for a single-family home in San Tan Valley was $232 in October of 2022. That is up nearly 7% from the year before, showcasing the demand for this community and the homes it offers. The average sale price of a home where was just under $450,000, which is up over 10% from 2021 at the same time. Home values here are far more affordable than in Gilbert or Chandler, and you tend to get more for your investment as well. This is one of the key reasons home values in the area have risen – demand is high.
Keep in mind a few things about the real estate San Tan Valley offers. For example, homes can sell quickly, often within a couple of weeks. Most homes also receive more than one offer, which makes it even more likely that you need to act quickly to secure the home you desire.
How to Find the Best Homes for Sale in San Tan Valley
As you search MLS for San Tan Valley homes, know that there is no better way to find the home you desire than with a real estate agent. A Realtor San Tan Valley offers can help you to get the best access to homes as they come onto the market, far sooner than what you may find with the MLS listings you see online. Once you sit down to talk to us about your needs, we can then work closely with you to find the best San Tan Valley real estate listings for your specific needs including in size, features, location, and price.
Our team is happy to talk to you about your needs. Let us help you find the best properties at the most competitive prices in the neighborhoods you want to live in.
Why You Should Live in San Tan Valley
For those looking for real estate San Tan Valley has much to offer, including exceptional access to the bigger cities, a more remote and private lifestyle, and gorgeous homes at just about every price point. The city is also just outside of Phoenix, which means you have easy access to area amenities, including an international airport to travel. For those who are doing business in Phoenix, the short commute also makes this area an ideal choice.
With a range of homes and a strong real estate market overall, San Tan Valley is one you certainly want to take a closer look at before you make any decision to invest in the area.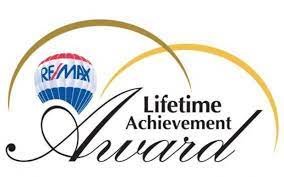 Cathy Carter has been dedicated to serving the people of East Valley. She began her career in new construction home sales and quickly expanded into every sector of the Chandler real estate industry. Today, after years of networking with the most reliable professionals in the local community and focusing on professional development, Cathy Carter is considered to be the top Realtor in East Valley. Most recently, she received the RE/MAX Lifetime Achievement award, which is the second-highest national award given to RE/MAX real estate agents.

RE/MAX Cathy Carter Real Estate & Luxury Homes
Professional REALTOR
ABR, CRS, CDPE
RE/MAX Alliance Group
725 W. Elliot Rd., Suite 111
Gilbert, AZ. 85233
Email or Call: 480‑459‑8488


Posted by Cathy Carter on
Tags