(Image Source: Richmond American Homes)
LEARN ABOUT CATHY
Homes for Sale with RV Garage
For those that love to travel the open road, having an RV is an excellent investment. Yet, during the off season, you may want to be sure you have a proper place to store it. That's where an RV garage comes into play. Having a home with an RV garage is an important investment, but it can be hard to find in some areas of Arizona. As you look for homes with RV garage near me, remember that our team can offer help finding the perfect home with the right garage for your needs.
Cathy Carter, your Realtor in Arizona, is readily available to answer your questions and provide you with all of the available options.
On our easy-to-use website, you'll be able to search the MLS for homes with RV garage near me. You can view photos of available properties, find detailed real estate information, create a free account, save your search, receive notifications of new listings that match your specific home criteria delivered directly to your email, and access current market data. Be sure to scroll down to browse real estate with RV garage near me and learn more about living in the dynamic Phoenix East Valley:
(Including Homes with RV Garage Near me)
East Valley
Click the links below to sort results by price range.
Homes for Sale with an RV Garage
Is it possible to find homes with RV garage Arizona amenities? It is not uncommon to find a range of properties in Arizona that could meet these needs. Most often, it means purchasing a home on a larger lot. That can be somewhat challenging in some areas, but you will find beautiful properties in Chandler, Gilbert, and surrounding areas.
Properties with an RV garage are sometimes hard to find. They may be limited in some situations. If that is the case, you may wish to consider a home with a significant amount of available land so you can have an RV garage built on it. Be sure to check all local building codes and other rules in the area to ensure that it's allowable. We can help you with that, too.
"Where do I start if I want real estate with RV garage near me?" Take a few minutes to determine what you need. The size and type of RV, along with any additional storage features that you need, play a role in what will work for you. Once you have a good idea of what you need, you can work with our real estate team to track it down.
About Real Estate with an RV Garage
Real estate in many areas of Arizona, including the Chandler area, is competitive. There is a lot of demand for most types of housing here. That includes properties that offer special features, including an RV garage. For those who are looking for a special property like this, there are a few things to keep in mind.
First, be as flexible as you can. Larger areas of land are in demand. That is a good thing because it means that after you find what you need, the home's value is likely to increase. It also means that you need to be ready to buy before you start looking. Be sure you have worked through the process of obtaining a loan. Have your financing and down payment ready to go. That way, when you find what you need, you can buy it quickly.
As you look for RV garage homes for sale near me, know that you also have to compete with demand. Property in many areas of the state is selling quickly, with home buyers closing on properties days or weeks after they are listed for sale in many cases. If you have a very specific goal for where you wish to live, be ready to take on that competition.
Real estate with an RV garage is likely to see home values rise year over year. In most recent years, this has meant an increase of double digits. Though there is no way to know what the future holds, many experts believe the Arizona real estate market will continue to see home values rise for some time. That may mean that you can benefit from built-in equity in no time.
Working with a Realtor near me can help you understand the current market conditions in any area of the state. That includes providing insight into how fast properties are selling, how many are on the market and the change in value from one year to the next.
How to Find the Best Homes for Sale with an RV Garage Near Me
When you are in the market for homes with an RV garage, it is important to work with a real estate agent that knows the area well and can help and guide you through the process. Cathy Carter is readily available to answer all of your questions and provide you with the support you need throughout the process.
A good starting point is to discuss the specific needs you have. That may include an RV garage, but you also have to think about the size and type of home that's right for your needs. You may also want to talk about the various features you need, such as a pool, game room, or the gourmet kitchen that you have always wanted. You may want a lot of yard or a small, easy-to-maintain property. You may also want to consider the type of community important to you.
Also, work with your Realtor to have a price point in mind. The more information you provide now, the easier it is for your real estate agent to help you get the perfect home as soon as it hits the market.
Why You Should Live in Arizona
There are many reasons to buy a home in Arizona. From the high-quality of living to the superior amenities, it is the type of place many come to live, retire, or just improve their lifestyle. You can choose between urban-centric cities, areas with lots of open, beautiful plains, and outstanding proximity to restaurants, parks, and shopping.
If you are looking for a home for sale with an RV garage in Arizona, work with a leader in the industry who can help you find exactly what you need. With ample experience and a strong network, Cathy Carter is readily available to support you throughout this process. Contact us today to learn more about your options and find the home that is perfect for all of your needs. Expect the very best in luxury real estate in Arizona.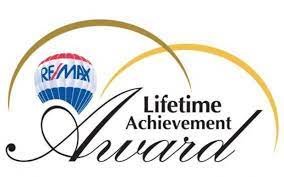 CATHY CARTER, ABR, CRS, CDPE
RE/MAX Alliance Group
725 W. Elliot Rd., Suite 111
Gilbert, AZ. 85233
Cell: 480-459-8488

Posted by Cathy Carter on
Tags