Luxury Gated Community - Phoenix AZ Real Estate
Phoenix
What You Will Find in a Luxury Gated Community - Phoenix AZ Real Estate
The luxury real estate market in Phoenix is expanding, and interested homebuyers are quickly discovering that there are more Phoenix AZ luxury homes for sale on the market. It's not surprising that these properties are alluring and appealing — luxury real estate offers buyers the opportunity to enjoy a distinguished lifestyle amid peaceful and private surroundings.
When you focus your search on Phoenix AZ luxury gated community - real estate, you will find that there are incredible benefits to living in one of these developments. Many of these communities feature desirable amenities that enhance the quality of life of all residents. Not to mention, luxury gated community - Phoenix AZ real estate holds its value over time. This is one of the most lucrative real estate investments that you can make in Arizona.
This guide will introduce you to the luxury gated community market in Phoenix, and will help you navigate your options. Request your customized market analysis from Phoenix AZ Realtor Cathy Carter today.
On our website, you'll be able to browse the MLS for luxury Phoenix homes for sale, updated every 15 minutes. View photos of available luxury Phoenix real estate, find detailed area information, create a free account, save your search, and receive notifications of new listings that match your specific home criteria delivered directly to your email. Explore Phoenix luxury homes for sale below and learn more about the benefits of living in Phoenix:
LEARN ABOUT CATHY
Here are some of the best of the best for people looking to live in a Scottsdale or Phoenix gated community.
The Village at Seven Desert Mountain. ...
Ironwood Golf Villas. ...
Paradise Reserve. ...
Ascent at The Phoenician® ...
The Village at Mountain Shadows. ...
Sanctuary on Black Mountain.
The Current Market: What to Expect as You Search for Phoenix AZ Luxury Gated Community - Real Estate
The Phoenix real estate market is often described as a strong and dynamic market, and it is known for its affordable housing options. The luxury real estate market in Phoenix, however, is a niche market that is often has differing conditions. The ebbs and flows of the luxury market are more subtle, requiring qualified buyers to work with a real estate agent who specializes in high-end transactions.
Currently, the Phoenix real estate market is growing. After a brief dip in housing prices that was attributed to rising inflation rates and higher interest rates, home prices are beginning to rebound. The median sales price of an average single-family home in Phoenix is about $437,000. Home prices for these properties have been holding steady over the past several months, which has increased the confidence of home buyers and property investors.
The luxury real estate market, on the other hand, has been growing in Phoenix and throughout Arizona. A brief look at some of the recently sold homes in Phoenix will reveal that home prices for luxury properties in the community range from $800,000 to $900,000, with some properties selling for higher than $1 million.
When you look at the luxury market across the entire state of Arizona, it's clear that many buyers are zeroing in on these lavish homes. The average sales price of a luxury home in Arizona was $1.8 million in the third quarter of 2023 — an astounding 12 percent higher than it was during the same time period in 2022.
As prices are climbing for luxury real estate in Phoenix, inventory levels are dwindling. Recent data reveals that inventory levels for luxury real estate dropped by about 18 percent in the past year. Buyers who are interested in the luxury market will be facing steep competition, increasing the importance of working with an experienced and reputable Phoenix AZ Realtor.
The Best Luxury Gated Communities in Phoenix
When you are entering the luxury real estate market, it's important to keep in mind that the community you choose matters just as much as the floor plan or the amenities within the property. An experienced, local real estate agent can help match you to the best luxury gated community for your lifestyle.
These are a few of the best luxury gated communities in Phoenix:
Arizona Biltmore Estates — Just beyond the reaches of the luxe Arizona Biltmore resort you will find the exclusive Arizona Biltmore Estates neighborhoods. This community is ideal for those who are looking into retirement, as the average homeowner age is about 63. It features breathtaking gardens and offers access to two championship golf courses. With mid-century modern homes, historic architectural styles and contemporary penthouses, there's something for everyone in this community.
Ravenswood — Those who are interested in complementing their luxury living experience with an active lifestyle will love Ravenswood, a gated community in the southern portion of Phoenix. Ravenswood is known for its innovative patio homes, many of which include up to 3 bedrooms.
Gardener's Enclave — Known for its farmhouse vibes and mountain views, Gardener's Enclave is one of the most distinct luxury living options in Phoenix. This gated community is located just outside downtown Phoenix, and is known for its sprawling, green spaces. With just more than 60 lots in the development, it is an intimate and private gated community that is ideal for those who are searching for peace, solitude and panoramic desert views.
These communities represent just a small sample of the luxury living opportunities in Phoenix and throughout the Southeast Valley. The best way to discover which community is right for your lifestyle is to work with a respected and trustworthy luxury real estate specialist in Phoenix.
Contact an Award-Winning Phoenix AZ Realtor Today
Living in a private gated community with world-class amenities doesn't have to be an unreachable dream. Cathy Carter, the leading Realtor in Phoenix, can transform that dream into a reality for you. As a luxury real estate specialist with more than two decades of experience in the local market, Cathy Carter is uniquely qualified to introduce you to this premier market. She will help you identify the gated communities in Phoenix and throughout the Southeast Valley that match your needs and your lifestyle expectations, and she will effortlessly navigate the transaction for you.
From start to finish, you can expect open communication, honest feedback and actionable data that can help you finalize your decision. Contact Cathy Carter today to begin your search for luxury real estate in Phoenix.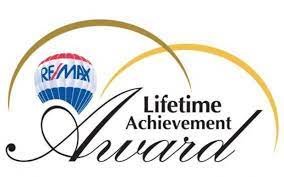 For her entire professional career, Cathy Carter has been dedicated to serving the people of East Valley. She began her career in new construction home sales and quickly expanded into every sector of the Chandler real estate industry. Today, after years of networking with the most reliable professionals in the local community and focusing on professional development, Cathy Carter is considered to be the top Realtor in East Valley. Most recently, she received the RE/MAX Lifetime Achievement award, which is the second-highest national award given to RE/MAX real estate agents.
RE/MAX Cathy Carter Real Estate & Luxury Homes
Professional REALTOR
ABR, CRS, CDPE
RE/MAX Alliance Group
725 W. Elliot Rd., Suite 111
Gilbert, AZ. 85233
Email or Call: 480‑459‑8488
With www.realestatechandler.com you'll be able to find your dream home in no time. If you have any inquiries about homes for sale, connect with Cathy Carter!
-Work With Cathy Carter For Unmatched Expertise On East Valley Arizona Area Buying & Selling!
---
Posted by Cathy Carter on
Tags