LEARN ABOUT CATHY
Phoenix, AZ Real Estate & Homes for Sale
Phoenix, the capital of Arizona, is an exceptional place to call home. It could be the fact that the area has year-round sun and comfortable temperatures. For others, it is the stunning views of the mountains or the none-stop options for championship golf. No matter why you want to buy a home here, Phoenix, AZ, real estate & homes for sale are some of the best options in the region. For those who wish to live in a modern, eclectic city with lots of amenities, from parks to nightlife to enjoy, Phoenix is the ideal choice for many reasons. If you are thinking about buying a home here, contact a Realtor in Phoenix, AZ, specializing in this very competitive real estate market.
Phoenix
Click the links below to sort results by price range.
Homes for Sale in Phoenix, AZ
For those considering the homes for sale in Phoenix, the good news is there are some outstanding opportunities here. Phoenix, AZ real estate is wide ranging. You can easily find ranches, pueblo revival, and Tudor revival homes. Spanish mission-style homes are also common here. The city also offers beautiful bungalows and mid-century modernism. New construction offers plenty of variations of these homes, too.
The area has a wide selection of homes when it comes to style, too. While most are single family homes, there are also numerous condo developments, beautiful townhomes, and lofts. You may even find some duplexes for those who are looking for a way to buy real estate and rent some of it. If you are looking for investment property, you are sure to be able to find that here as well. Phoenix, AZ homes for sale are located in various neighborhoods and subdivisions. It is easy to fall in love with the high rise condos in Downtown Phoenix, as well as some of the area's more historic areas. You could buy a home in Camelback East Village or the North Mountain Village area as well. Deer Valley and Paradise Valley Village are other neighborhoods worthy of taking a closer look at. Desert Ridge, the Roosevelt Row Arts District, and many others exist. Take some time to get to know all of the options here.
About Real Estate in Phoenix, AZ
Beyond any doubt, Phoenix, AZ real estate is very competitive. Like much of the area, home values have been increasing year over year for some time, building instant equity for those who do purchase and maintain those homes. If you are thinking about buying a home here, then you really have to take the time to get to know the market and individual neighborhoods.
Take into consideration what you can expect in homes for sale in Phoenix, AZ. As of October 2022, home prices were up over 10 percent from the same time the previous year. The median sale price for a home at that time was about $430,000. Home values range from as low as $200,000 up to several million dollars. It is this type of diversity that has so many people coming to Phoenix for what it has to offer. The average sale price per square foot was $276 during that time.
This is a competitive market as well. Most homes for sale in the area receive at least three offers, and most sell in about a month, if not sooner. There is a large market, though, and that is a good thing. With lots of available homes for sale, you may be able to find the Phoenix, AZ real estate that is right for you. Just be ready to act quickly to take advantage of all that the area has to offer.
How to Find the Best Homes for Sale in Phoenix, AZ
Now that you know you want to consider Phoenix, AZ real estate & homes for sale, the next step is to take a closer look at the process of finding your dream home. This is a rather competitive market throughout the year. No matter what time of the year you hope to buy, it is always in your best interests to work with a Realtor in Phoenix, AZ, to help you.
Your real estate agent will ask you some questions and gather insight into what your goals and needs are in your new home. The good news is that Phoenix offers just about everything you may want. The key here is that you need to outline what that is early on so your real estate agent can work hard to help you find it as soon as it comes on the market.
Be sure to get a good idea of the area, as the individual neighborhoods here are quite unique. Talk to your real estate agent about the layout that is important to you, the number of bedrooms and bathrooms, and the overall size home you need. You can find a wide range of options in extras too, such as large yards, casitas, and large garages. Once you know what you hope to buy, your real estate agent will work closely with you to find just what you want. As long as you have a loan ready to go, you can buy with confidence here.
Why You Should Live in Phoenix, AZ
Phoenix has much to offer. Whether you want to enjoy living near one of the best golf courses in the area (or even on the golf course) or you want to choose to live in the downtown area near the arts and entertainment, you can find a home here. The Valley of the Sun, as it is called, is a stunning place to call home, from its temperatures to its many natural parks. You will find it is quite welcoming, too.
If you are ready to elevate your quality of life and make Phoenix your home, take action now. Start the process of finding your home here by contacting a Realtor in Phoenix, AZ, to get more insight and information. It can be a lot of fun to start looking for your dream home in Phoenix.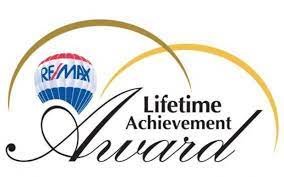 For her entire professional career, Cathy Carter has been dedicated to serving the people of East Valley. She began her career in new construction home sales and quickly expanded into every sector of the Chandler real estate industry. Today, after years of networking with the most reliable professionals in the local community and focusing on professional development, Cathy Carter is considered to be the top Realtor in East Valley. Most recently, she received the RE/MAX Lifetime Achievement award, which is the second-highest national award given to RE/MAX real estate agents.

RE/MAX Cathy Carter Real Estate & Luxury Homes
Professional REALTOR
ABR, CRS, CDPE
RE/MAX Alliance Group
725 W. Elliot Rd., Suite 111
Gilbert, AZ. 85233
Email or Call: 480‑459‑8488


Posted by Cathy Carter on
Tags