LEARN ABOUT CATHY
Phoenix real estate in Arizona
Phoenix Homes in Arizona
There are Phoenix homes in Arizona that appeal to all types of home buyers, which is why there is consistent demand for Phoenix real estate in Arizona. While some may be searching for Phoenix Arizona homes with pool, others may prefer to focus on luxury townhomes or estate-style properties in gated communities. No matter what types of homes in Phoenix for sale that you are looking for, you will want to partner with the best Phoenix Realtor in Arizona. Cathy Carter is an award-winning local agent who can guide you throughout your search.
On our website, you'll be able to browse the MLS for luxury Phoenix homes for sale, updated every 5 minutes. View photos of available luxury Phoenix real estate, find detailed area information, create a free account, save your search, and receive notifications of new listings that match your specific home criteria delivered directly to your email. Explore Phoenix luxury homes for sale below and learn more about the benefits of living in Phoenix:
Phoenix
About Phoenix Real Estate in Arizona
After a period of unprecedented growth, the Phoenix real estate market is becoming a steady and reliable market. A year ago, buyers were having a difficult time even scheduling a showing on a property before it was sold, as inventory levels were critically low and demand was very high. Today, however, the market is still showing signs of strength and growth, but home prices are not rising at the dramatic rate that they once were. These conditions are fueling further interest in Phoenix real estate in Arizona, which is helping to push the market forward.
Currently, the median price of Phoenix homes in Arizona is $430,000. Home prices have increased by about 9 percent in the last year. In other local markets nearby, home prices and property values are beginning to dip, but the Phoenix real estate market is holding steady. Buyers will find that there is still some competition in the local market, so it is important to partner with a Phoenix Realtor in Arizona who understands the pulse of the community. Most homes are receiving at least one or two offers, so your agent will want to craft an offer that is distinct from others that may be submitted and that is naturally enticing to the sellers.
As the market continues to stabilize, buyers will find that home prices will not increase as dramatically as they have over the past several months. Home prices for Phoenix real estate in Arizona are expected to climb by two or three percent in the next year, which means that buyers can take their time searching for a home that meets their criteria until they find the perfect fit. It's worth noting, though, that some luxury properties — such as Phoenix Arizona homes with pool — may sell quicker than other properties. Buyers who find what they are looking for will still want to act fast so that they do not lose out on an opportunity.
For an updated market analysis and to learn more about the current real estate market conditions in Phoenix, contact Cathy Carter today.
How to Find the Best Homes in Phoenix for Sale
Inventory levels are on the rise and the market is steady, which means that now is an excellent time to considering purchasing one of the homes in Phoenix for sale. While the market is not experiencing the extremely competitive conditions that it was even just a few months ago, it's still important to work with the best Phoenix Realtor in Arizona in order to uncover the properties that will best meet your needs.
You should work with a Phoenix Realtor in Arizona who is:
A local expert. An agent who is based out of the local community will be able to provide you with in-depth insight that other real estate agents do not have. A local agent will have a better understanding of the current market conditions and real estate trends in the community.
A professional who specializes in luxury home sales. Luxury real estate agents complete specialized training that allows them to successfully navigate this niche market. A luxury real estate agent will be aware of the nuances that are involved in negotiating a deal for an exclusive property in an elite community in Phoenix.
A friendly and personable real estate agent. You will be working closely with your real estate agent throughout your entire transaction, so it's important to feel comfortable with the person that you hire. A friendly agent will make the process both seamless and enjoyable.
An honest and reliable professional. Being able to trust your real estate agent implicitly will give you the confidence you need during your real estate journey in Phoenix.
A motivated agent who wants to help you achieve your goals. Your agent should be driven to help you succeed and to help you find the property in Phoenix that will feel like home to you.
Cathy Carter is all of these things and more, making her the most qualified Phoenix Realtor in Arizona. Whether you are looking for homes in Phoenix for sale in gated communities or Phoenix Arizona homes with pool, she will uncover the properties that meet your needs and exceed your expectations. Contact Cathy Carter today to learn more about Phoenix real estate in Arizona.
Why You Should Live in Phoenix
There's a reason why there are so many buyers interested in the Phoenix homes in Arizona. This city is a great place to live. Some of the benefits that you will enjoy when you move to Phoenix include:
Living in a city that is committed to providing its residents with opportunities for an active lifestyle. There are many recreational areas, parks and nature trails in Phoenix.
Enjoying a city that has a vibrant arts and culture scene. There are many art galleries and theaters in Phoenix.
Working in a city with many opportunities. The economy in Phoenix is strong and there are jobs available in many industries.
Cathy Carter is the most qualified Phoenix Realtor in Arizona. Not only does she have more than two decades of professional experience serving buyers and sellers in the local community, but she also is an award-winning agent who has been recognized for her commitment to her clients. If you want to receive the most accurate information about Phoenix real estate in Arizona and if you are looking to begin your search for homes in Phoenix for sale that match your criteria, then now is the best time to reach out. Contact Cathy Carter today for more information.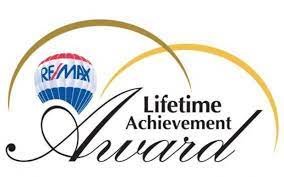 Cathy Carter has been dedicated to serving the people of East Valley. She began her career in new construction home sales and quickly expanded into every sector of the Chandler real estate industry. Today, after years of networking with the most reliable professionals in the local community and focusing on professional development, Cathy Carter is considered to be the top Realtor in East Valley. Most recently, she received the RE/MAX Lifetime Achievement award, which is the second-highest national award given to RE/MAX real estate agents.

RE/MAX Cathy Carter Real Estate & Luxury Homes
Professional REALTOR
ABR, CRS, CDPE
RE/MAX Alliance Group
725 W. Elliot Rd., Suite 111
Gilbert, AZ. 85233
Email or Call: 480‑459‑8488


Posted by Cathy Carter on
Tags