LEARN ABOUT CATHY
Real Estate for sale Near Me
How can I find real estate for sale near me that meets all of my needs? This is one of the most common questions home buyers ask. There are a lot of websites that promise to help you track down homes, but they never provide access to all of the options. They also are often lagging in the information they provide, posting listings after the property is on the market or offers are made. It can be frustrating for those looking to buy in communities like Chandler and Gilbert, where it is critical that you have access to the most recent sales.
There is good news, though. With the help of a real estate agent like Cathy Carter, it is possible to find homes that fit each of your needs and are within your budget, too. It is up to you to choose a property that fits your goals, but you can get a lot of help finding it if you know where to look.
On our easy-to-use website, you'll be able to view homes in Chandler near me, updated every 5 minutes. Find real estate in Chandler with pool, access detailed real estate information, create a free account, save your search, and receive notifications of new listings that match your specific home criteria delivered directly to your email. Scroll down below to browse Chandler homes for sale and learn more about the benefits of living in this vibrant community:
Arizona Real Estate
Click the links below to sort results by price range.
Homes for Sale in Arizona
When it comes to real estate for sale near me, there are a few things to keep in mind. First, know that there is a wide range of home styles in this region. That includes beautiful custom homes and estates as well as smaller ranches and bungalows. If you are in the market for luxury real estate, know that the market offers a handful of listings in some of the most desirable areas, but these often sell quickly. To find new real estate listings near me in this type of area, you need to work closely with a real estate agent who can guide you and who knows the market well enough.
Also, consider the type of community you hope to buy a home in right now. You could be interested in a golf course community, one of the most popular options here because of the lavish amenities they tend to offer. Another option is to consider the tree-lined streets of some of the gated communities and master planned areas in the state. These are fantastic for those looking for schools near me that offer STEM programming or private education.
You may know exactly what you want from a home for sale in Arizona, or you may need some insight into finding what works for you. That is no problem when you work with a top Realtor near me. You can learn about what is on the market that may be right for you.
About Real Estate Near Me
When you work with a top Realtor near me, you work with someone that knows the real estate market in Arizona well and can answer many of your questions. That is critical today. The real estate market continues to be highly competitive in many areas of the state. That means it can be hard to buy a home because there is limited inventory or home prices are on the rise. Because of how competitive it is to purchase here, you need a well-trained and experienced professional to help you.
There are a lot of factors to consider about the current market. If you are looking for new real estate listings near me and you want to find a property that is within a specific neighborhood or close to a specific school, work with your agent to get as much insight into that area as possible. Some communities are buyer's markets, but it is also very common for areas to be a seller's market. That means that buyers have to act quickly and may need to be a bit more flexible with what they are looking for to ensure they get the property that fits their goals.
How to Find the Best Homes for Sale Near Me
The homes for sale near me that may fit your need really depend on a few things. Before you start looking at available homes, it is a good idea to speak to your real estate agent to outline the key factors and features that are important to you. Is there a specific community you are interested in living in? Perhaps you are looking for a home with schools near me that are ideal for your child or have a top rating.
Outline the home features important to you as well. Do you want to buy a home with lots of acreage so you can enjoy an outdoor kitchen or inground pool? Perhaps you are looking for homes for sale that offers numerous bedrooms or a specific amount of square footage. Work closely with your real estate agent to outline everything that is important to you.
This is important because it allows your agent to be ready to help you! As soon as new real estate listings near me in your specific area and with the features you need become available, your agent can alert you and can start setting up showings.
Why You Should Live in Arizona
Why buy the homes for sale near me in Arizona? The area has a lot of benefits to offer today's home buyer. Home prices are competitive and rising in some areas. That may mean that in the coming months and years, your home will be worth more than what it is now, providing you with equity. You may find that interest rates remain competitive right now as well. They may rise in the future, making it more expensive to buy the home you are hoping for.
There is also a lot to love about Chandler, Gilbert, and other communities in this area. There is luxury shopping and some of the best restaurants in the area available to you here. You are also likely to find a wide selection of attractions, including excellent access to golf courses and country clubs. Many people love living in this area because it is so easy to travel with the airport close by.
When you work with a top Realtor near me, you find the home of your dreams and much more.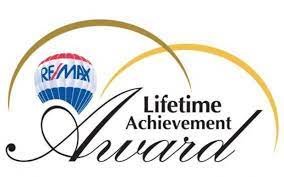 CATHY CARTER, ABR, CRS, CDPE
RE/MAX Alliance Group
725 W. Elliot Rd., Suite 111
Gilbert, AZ. 85233
Cell: 480-459-8488

Posted by Cathy Carter on
Tags