LEARN ABOUT CATHY
Real Estate in Maricopa
Maricopa is a community that's home to around 62,000 people. It's the largest city in Pinal County, which is a part of the Phoenix metro area. For those who are looking to buy a home in a beautiful city with numerous parks and lots of amenities, Maricopa can be an excellent choice. Like much of the rest of the region, this is a highly competitive market. Knowing as much as possible about it as well as how to navigate the real estate in Maricopa can help ensure you get the home that you need at the right price.
Working with a trusted, experienced Maricopa Realtor is one of the most important decisions you can make. There are some outstanding reasons to buy here, and with some help, you can be assured the process will help you get into a home that's right for your needs.
On our easy-to-use website, you will be able to search the MLS for Maricopa homes for sale (listings updated every 3 minutes). You can view photos of available properties, create a free account, save your search, and receive notifications of new listings that match your specific home criteria delivered directly to your email. Be sure to scroll down below to learn more about MARICOPA real estate near me, current housing market trends, and lifestyle including shopping, dining, outdoor activities, golf courses, schools, area amenities, nearby attractions, and more.
Maricopa Homes For Sale
Click the links below to sort results by price range.
Homes for Sale in Maricopa
Homes for sale in Maricopa can provide a wide range of benefits to home buyers, including some beautiful homes with lots of amenities. If you are planning to buy a home here, you should get an idea of what to expect. The market is extensive, with a wide range of home choices. That includes large homes and estates as well as starter properties. It is not uncommon to find new homes here as well, thanks to some of the new construction that's occurred here in recent years to keep up with demand. The area is home to stunning estates, including some with a casita.
There is a range of reasons to check out the real estate in Maricopa, including the sometimes larger yards and lots, as well as the nice amenities and features here. Finding Maricopa homes for sale with pool amenities is not hard to do. Many of these homes offer a lot of great features like this, including casitas, fantastic views, and lots of privacy. No matter what is important to you, there is a home here that could fit that need.
About Real Estate in Maricopa
For those thinking about the homes for sale in Maricopa, it is very important to get to know the market itself. It is a highly competitive market overall, and it remains a seller's market. Home prices grew over 18 percent from July 2021 to July 2022, which means there are a lot of homes that have equity in them. The median home price here at this time was $415,000. It is possible to find a wide range of other options, including million dollar homes and those that are priced at half of that amount or less. Location matters, as does demand.
Homes also sell quickly here. Maricopa real estate can sell within a matter of a few weeks from being placed on the market. Sometimes, sales happen quickly, well before a home is listed on the MLS or before you may be able to book a trip to see it. That can make it hard to buy a home with ease.
Another key factor impacting the area's real estate market is the inventory levels. While there are homes for sale in Maricopa, the demand for homes is high, which has led to those increasing home prices and values. That makes it more difficult to wait too long to make a decision to buy a home. It is often best to act quickly to ensure you have access to the homes you are hoping to buy.
How to Find the Best Homes for Sale in Maricopa
Knowing how competitive the Maricopa real estate market is means taking steps to ensure you get the best opportunity to buy the home you are interested in. The best way to do that is to work with a Maricopa Realtor, a professional that knows the city well and can provide you with exceptional access to great information and resources. There is no doubt that having an agent can help, but what that agent can do for you is more comprehensive than you may realize. Meet with your agent to discuss what your needs and goals are. It is always important to know about the market, but you want your agent to have all of the information possible about what you need in a home. Talk about size, features, and even the local neighborhood that you want to buy a home in.
That way, when a home becomes available, even hard-to-find Maricopa homes for sale with pool or other amenities, they can alert you to it right away. Then you have a better chance of getting into that home to see if fast, and, in a hot market like this, that can be critical. Your agent can also give you insight into what is coming onto the market and, when possible, give you some insight into all of your options for buying a home within your budget.
Why You Should Live in Maricopa
If you are considering a home to buy a home in, there are a lot of reasons to invest in Maricopa. The area offers a lot of promise, including beautiful properties with lots of affluent and luxury neighborhoods. The area is more affordable in terms of day-to-day costs than what you may expect in the region. There are also a lot of employment options and great schools in the region.
Real estate in Maricopa can be a great investment. If you choose a home that you love in the right area, you could end up living there for years. Many people in the region have seen their home values grow year over year due to the area's desire. Even if you're not ready to tap into your equity, it is important to buy in an area that is quite fitting to your needs and goals.
Turn to a local Maricopa Realtor who can guide you in finding just the right home in just the right location. You have plenty of fantastic options to choose from here if you have some help from a real estate agent.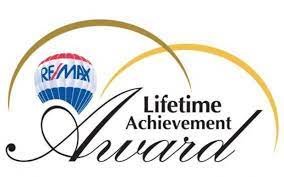 For her entire professional career, Cathy Carter has been dedicated to serving the people of East Valley. She began her career in new construction home sales and quickly expanded into every sector of the Chandler real estate industry. Today, after years of networking with the most reliable professionals in the local community and focusing on professional development, Cathy Carter is considered to be the top Realtor in East Valley. Most recently, she received the RE/MAX Lifetime Achievement award, which is the second-highest national award given to RE/MAX real estate agents.
RE/MAX Cathy Carter Real Estate & Luxury Homes
Professional REALTOR
ABR, CRS, CDPE
RE/MAX Alliance Group
725 W. Elliot Rd., Suite 111
Gilbert, AZ. 85233


Posted by Cathy Carter on
Tags