Homes for Sale in Scottsdale, AZ
Scottsdale Homes For Sale
About Real Estate in Scottsdale, AZ
Discover why year after year, Scottsdale shows up on so many "Best Of" lists, including top places to live in the United States, most thriving cities, leading cities in the digital economy, best spots for retirees, best-run cities, and most romantic cities. Scottsdale combines the best of city employment, cultural and shopping opportunities with one of the most beautiful natural settings in the world.
The Scottsdale lifestyle is relaxed. Its slogan is "The West's Most Western Town," and its official food is chili. At the same time, Scottsdale is a vibrant, growing city, the sixth largest in Arizona and the 94th largest in the United States. From 1990 to 2013, the city's population almost doubled, increasing from about 130,000 to almost 220,000.
Such dynamic growth means that buying Scottsdale AZ real estate is an excellent investment opportunity. Home prices are now increasing, as the economy of the area continues to improve. The median price of homes for sale in Scottsdale AZ is $800,229 in October 2023, up, an increase of 1.9%, over last year.
There are many different types of Scottsdale AZ homes for sale now. Whether one wants to live in a brand-new home in a planned community, or an elegant villa with golf course views, or a cozy condo in a friendly complex filled with convenient amenities, or a traditional spacious home with beautiful mountain views, Scottsdale has many homes to choose from. To find the perfect home that will meet a specific set of needs, call Cathy Carter, one of the best real estate agents Scottsdale AZ has to offer.
LEARN ABOUT CATHY

On our website, you'll be able to search MLS Scottsdale, which gets updated every 15 minutes. You can view photos of available properties, find detailed real estate information, create a free account, save your search, and receive notifications of new listings that match your specific home criteria delivered directly to your email. Scroll down below to learn more about homes for sale in Scottsdale and living in this friendly, family-oriented community:
How to Find the Best Homes for Sale in Scottsdale, AZ
When exploring Scottsdale AZ properties, it's easy to see that there are many options available. An experienced realtor who knows the local market inside and out will be incredibly helpful when it comes time to sort through choices. Cathy Carter has been buying and selling homes in Scottsdale and the surrounding areas for two decades. She has a passion for using her people skills to talk with her clients and find out their fondest housing hopes and dreams, and then applying her extensive insider knowledge of Scottsdale communities and real estate to find the home that is the perfect match for her client's needs. It's a process that some of her clients find almost magical.
Cathy is not only a great listener who finds immense satisfaction in helping her clients during this important and exciting time of transition in their lives. She is also a hard worker with a reputation for going the extra mile for her clients. Her commitment to excellence includes an ongoing commitment to continuing education, and her dedication to customer service includes being available at her clients' convenience. Many of her clients are moving to Scottsdale from the East Coast or other locations thousands of miles away, and they appreciate how easy Cathy makes the home-buying process and the way she stays in touch with them even when they are unable to be there in person.
Maybe the biggest reason that Cathy's clients think she is the best realtor Scottsdale AZ has to offer is that she clearly cares about their happiness. She often stays in touch with her clients even after they have moved into their new homes.
Reasons to Live in Scottsdale, AZ
Scottsdale, Arizona, provides a unique mixture of relaxed Western living in a vibrant city surrounded by glorious desert and mountain landscapes. On one side is Phoenix. On the other is the McDowell Mountains. Scottsdale residents don't have to choose between the attractions of nature and city living because both are right at their fingertips.
Whether one is in the mood for the city or the country, there is never a shortage of things to do. Downtown Scottsdale contains more than 320 stores, 90 restaurants, and 80 art galleries, part of its thriving cultural scene. And the McDowell Sonoran Preserve, which is the largest urban wilderness area in the entire country, has more than 120 miles of award-winning trails on its 30,200 acres.
Call Cathy Carter to learn more about living in Scottsdale. Find out first-hand what Livability.com discovered when it named Scottsdale one of the best cities in the country to live in based on its housing, affordability, excellent education and community involvement. Discover why Google named Scottsdale the top "eCity" in Arizona in 2013, based on its strong online business climate. And find out why Scottsdale has been named the #1 city for romance and the top city for retirees. Moving to Scottsdale will be the start of an exciting new adventure, and Cathy Carter would be honored to offer her guidance and expertise.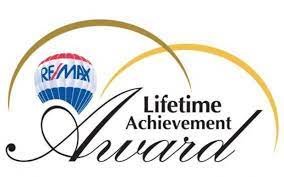 Cathy Carter has been dedicated to serving the people of East Valley. She began her career in new construction home sales and quickly expanded into every sector of the Chandler real estate industry. Today, after years of networking with the most reliable professionals in the local community and focusing on professional development, Cathy Carter is considered to be the top Realtor in East Valley. Most recently, she received the RE/MAX Lifetime Achievement award, which is the second-highest national award given to RE/MAX real estate agents.
RE/MAX Cathy Carter Real Estate & Luxury Homes
Professional REALTOR
ABR, CRS, CDPE
RE/MAX Solutions
4365 E Pecos Rd #103
Gilbert, AZ. 85295
Email or Call: 480‑459‑8488
With www.realestatechandler.com you'll be able to find your dream home in no time. If you have any inquiries about homes for sale, connect with Cathy Carter!

-Work With Cathy Carter For Unmatched Expertise On East Valley Arizona Area Buying & Selling!
---
Posted by Cathy Carter on
Tags