LEARN ABOUT CATHY
Seville Golf and Country Club Homes for Sale
For those looking for Gilbert homes for sale in Seville Golf Country Club, the good news is that we can help you find just what you need. There is no doubt this is one of the most desirable areas to buy a home, and with good reason. The golf and country club is located in the heart of Gilbert, which provides good access to area amenities, the very best shopping and dining, as well as golf, of course. Yet, this is a very competitive real estate area, and it is not always easy to buy a home here. That is why we provide a range of tools to help you to buy with confidence.
Turn to Cathy Carter and our team to help you with the homes for sale in Seville Golf and Country Club. We are happy to offer some direction and help you get the inside scoop on properties as soon as they become available to you.
Seville Homes for Sale Gilbert Az
Homes for Sale in Seville Golf and Country Club
When it comes to real estate in Seville Golf and Country Club, there are some extraordinary opportunities here. This community is located right near the San Tan Mountains. It is peaceful and beautiful. The homes for sale in Seville Golf and Country Club range widely from smaller 1,675 square feet of living space and 3 bedroom and 2 bathrooms up to homes that are nearly 3,000 square feet with a variety of added amenities. It is always very important to have an opportunity to see several of these homes to get a good feel for what you can expect here.
Many of the homes for sale here were built in the early 2000s, which means they are not very old. However, many have seen significant upgrades that could make them pretty modern homes. They also tend to have nice added features like spacious walk-in closets, big backyards with a covered patio, and even easy-care landscaping. You may find that some do not have neighbors behind them either.
About Real Estate in Seville Golf and Country Club
When it comes to buying homes here, you can search MLS for Seville homes for sale. However, that may not provide a lot of help to you. How do you know if they are priced well or if they are overpriced? You may even find that not all of the properties that are available in the area are, in fact, listed for sale on the MLS. It is not uncommon for property owners to find that this area has a lot of quick sales that may not always have time to get online for you to find.
That is okay because we can help you. You can search the MLS for 'Seville homes for sale with us. Or, you can allow our Realtor in Seville golf Country Club Gilbert to guide you. We can help you determine which properties are best suited for your needs while also helping you to save money on your purchase.
Keep in mind that real estate in Seville Golf Country Club can be very competitive. As a result of this, you may find that you need to be ready to buy fast. Home prices in this area continue to go up month over month, as the demand for quality, beautiful homes in this stunning area is great. Still, with a bit of help, you are sure to be able to find a home that is perfectly suited for your needs.
How to Find the Best Homes for Sale in Seville Golf and Country Club
With Gilbert homes for sale in Seville Golf Country Club readily available to you, we highly encourage you to work with our team. The first step is for us to gather some information about what you are looking for in a home for sale here. We will listen to you, create some expectations in terms of budget and location, and then go to work to find the ideal home for you. It is very important to do this in advance of your search. That way, we know just what you are looking for so we can act quickly when the time comes to make a purchase.
Having a Realtor in Seville Golf Country Club Gilbert helps you learn as much as you can about this real estate market and all that it can offer to you. Because we specialize in areas like this, we are confident we can help you find a property that meets each one of your needs.
As soon as we know what you are looking for, we can then start to work on the process of finding your ideal home. As soon as properties pop up or we learn about that fit your criteria, we will then work closely with you to get you in to see them. We aim to be quick so that, if the home is best suited for you, you have a chance at purchasing it.
Why You Should Live in Seville Golf and Country Club
Why should you consider living in this area? The homes for sale in Seville Golf and Country Club are quite varied. You can certainly find a dream home here. Yet, this area has much more to offer to you as well.
At the heart of that is having access to the golf course. This 7,015 yard golf course is an 18-hole powerhouse that is a lot of fun to play. The longest tee on it has a par of 72. You will also be able to engage with all of the fabulous amenities at the country club, from the fitness programs to the fun nights, socials, and much more. There is also a restaurant located here, called Bolero's, and dive-in movies at the pool.
More so, you are in the heart of Gilbert, one of the best places to call home just outside of Phoenix. This provides you with excellent access to the amenities you want and the peaceful, beautiful lifestyle you are craving.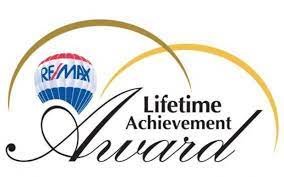 For her entire professional career, Cathy Carter has been dedicated to serving the people of East Valley. She began her career in new construction home sales and quickly expanded into every sector of the Chandler real estate industry. Today, after years of networking with the most reliable professionals in the local community and focusing on professional development, Cathy Carter is considered to be the top Realtor in East Valley. Most recently, she received the RE/MAX Lifetime Achievement award, which is the second-highest national award given to RE/MAX real estate agents.

RE/MAX Cathy Carter Real Estate & Luxury Homes
Professional REALTOR
ABR, CRS, CDPE
RE/MAX Alliance Group
725 W. Elliot Rd., Suite 111
Gilbert, AZ. 85233
Email or Call: 480‑459‑8488

Posted by Cathy Carter on
Tags