The Local Economy is Expected to Continue to Grow and Flourish
Chandler Homes For Sale
Booming Chandler Economy Leads to Hot Real Estate Market
The fact of the matter is, people move where there are jobs. If your local economy is struggling and high-paying, sustainable jobs are hard to come by, chances are there aren't going to be a ton of people hoping to make that community their home. The local economy has a significant impact on the real estate market, and luckily for the Chandler AZ real estate market, the economy is getting stronger by the day. If you are relocating to this community because of a new job opportunity, an expert Chandler AZ Realtor can help you find the right place to call home.
LEARN ABOUT CATHY
Take advantage of our easy-to-use website where you can search the MLS for homes in Chandler near me, listings updated every 15 minutes. View photos of available properties, find detailed real estate information, create a free account, and receive notifications of new listings that match your specific home criteria delivered directly to your email. Be sure to scroll down below to learn more about, real estate for sale in Chandler, current market trends, and living in this family-oriented community.

The Economy in Chandler
Chandler is known throughout Arizona as having a strong, vibrant and diverse economy. Currently, the unemployment rate in Chandler is 4.5 percent, which is below the national average of 6.3 percent. Nationally, recent job growth is about 1.18 percent, but in Chandler job growth rates are higher at 1.99 percent. These statistics show that the economy is growing, and that more job opportunities will be available in Chandler in the coming years. In fact, future job growth throughout the next decade is expected to be more than 39 percent. With these job growth predictions, it's likely that many people from across the country will be looking to Chandler for their next big opportunity. The industries that are expected to grow the most in Chandler include management, business, finance, computers, science and engineering — all of which offer high-paying jobs and attract top talent. Young professionals and growing families are expected to take advantage of these opportunities, and begin searching for Chandler AZ homes for sale.
Top Employers in the Community
Chandler has been able to attract many large companies and corporations, which continues to fuel the growth and development of the economy. By far, the top employer in Chandler is Intel, which employs more than 11,000 people in the area. This influential corporation has transformed Chandler into a hub for high-technology firms and businesses, which has attracted young people as well as established professionals from around the country. PayPal/eBay, Microchip Technology and NXP Semiconductors are several other corporations in the technology industry that are based out of Chandler.
In addition to those in the technology industry, there are several other top employers in the city of Chandler. Chandler Unified School District employs just under 5,000 people, and Wells Fargo employs about 4,500 people. The diversity in the types of employers and the industries in Chandler is one of the reasons the economy continues to strengthen and grow. People from all different backgrounds and educational levels are able to secure employment in and around the city, and the additional amenities in Chandler make it a desirable place to live.
Population Growth and Development
Currently, Chandler boasts a population of more than 280,711 residents, making it a comfortable suburban community with plenty of opportunity and activity at any given time. Since the year 2000, the city has grown by more than 40 percent, and the strong economy continues to boost the population.
As the population climbs higher and higher in Chandler, the city responds. An increase in the Chandler AZ homes for sale proves that luxury home developments are in demand, and these elite, gated communities continue to be created in the city. In addition, there are many amenities in Chandler as well. Fine dining restaurants, boutique shopping centers, art galleries and public parks are just a few of the things that people enjoy about living in Chandler. It is a wonderful place to live, work and play.
The Chandler AZ Real Estate Market
The economy and the real estate market go hand-in-hand, which is why a strong economy is an indicator of a booming real estate market. There are an abundance of Chandler AZ homes for sale, many of which are luxury properties in desirable developments. Currently, the median sales price of a home in Chandler is $261,000. Sales prices are on the rise, and are expected to peak even higher in 2023 than they did in 2022.
Homeowners looking to sell in this market and upgrade because of better economic opportunities, will find that it's easy to do so in Chandler. Your Chandler AZ Realtor will expertly market your home so that it is only on the market for a matter of days, if not hours. In addition, you'll be able to sift through the homes for sale until you find the luxury property that meets your needs.
Those who are relocating to Chandler for a job opportunity will be pleased to be a buyer in this market. Inventory continues to increase, and the Chandler AZ real estate market is not going to slow down. It's a wonderful time to make this city your new home.
Moving to a new community because of a job is exciting, but it also can be intimidating. It's important to work with an expert Chandler AZ Realtor who will welcome you to the area and work with you in order to help you find the perfect place to call home. Cathy Carter is a local real estate agent who specializes in luxury homes in Chandler. She is known for providing all of her clients with personalized service, and with more than two decades of experience working in Chandler, she loves to help newcomers feel at ease in their new home. In addition to getting you into the home of your dreams, she will help introduce you to the community. For more information, contact Cathy Carter today.

RE/MAX Cathy Carter Real Estate & Luxury Homes
Professional REALTOR
ABR, CRS, CDPE
RE/MAX Solutions
4365 E Pecos Rd #103
Gilbert, AZ. 85295
Email or Call: 480‑459‑8488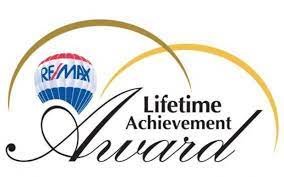 For her entire professional career, Cathy Carter has been dedicated to serving the people of East Valley. She began her career in new construction home sales and quickly expanded into every sector of the Chandler real estate industry. Today, after years of networking with the most reliable professionals in the local community and focusing on professional development, Cathy Carter is considered to be the top Realtor in East Valley. Most recently, she received the RE/MAX Lifetime Achievement award, which is the second-highest national award given to RE/MAX real estate agents.
With www.realestatechandler.com you'll be able to find your dream home in no time. If you have any inquiries about homes for sale, connect with Cathy Carter!
-Work With Cathy Carter For Unmatched Expertise On East Valley Arizona Area Buying & Selling!
---

Posted by Cathy Carter on
Tags