Find out more about homes for sale in Fulton Ranch Chandler
Fulton Ranch is an incredible master-planned community located in the heart of the burgeoning Chandler, Arizona. This community consists of hundreds of pristine new construction properties, considered some of the most luxurious and elite real estate options in the area. The homes for sale in Fulton Ranch Chandler offer buyers more than just a beautiful new home — they provide people with the chance to become a part of a community. Fulton Ranch consists of several neighborhoods that include single-family homes as well as townhomes, and there also are several premier retail centers.
Discover Fulton Ranch real estate listings below & read more about living in this world-class community!
Explore Homes At Fulton Ranch, Chandler
The Homes in Fulton Ranch
Fulton Ranch is an expansive master-planned community that covers more than 500 acres. Buyers who are interested in Fulton Ranch Chandler real estate will love that they have many home types available to choose from — including luxury homes, single-family homes, and townhomes. People who are hoping to build their dream house within this community will find The Reserve at Fulton Ranch to be ideal. This portion of the community includes more than 200 homesites, and the houses that are built in this part of the neighborhood range in size from 1,600 square feet to 2,700 square feet. There are luxury features included in each home, such as granite counter tops, wood blinds, and open floor plans.
This luxury development is known for its amenities, with each neighborhood within the community offering its own unique set of options. At The Reserve, for example, offers its residents an aquatic center and basketball courts. Playgrounds, barbecues, and ramadas also can be found throughout The Reserve. The layout and design of the community encourage neighbors to get out and interact with one another, allowing people to feel like they are a part of the place where they live.
Fulton Ranch Retail Centers
People who invest in Fulton Ranch Chandler real estate will move into a beautiful home, and become a part of a community that offers unparalleled amenities. The Fulton Ranch retail centers are a huge draw for this community, as people want to live where they also can conveniently shop and dine. The homes for sale in Fulton Ranch Chandler are nearby the Marketplace at Fulton Ranch, The Promenade at Fulton Ranch and the Fulton Ranch Town Center. Anyone interested in living near these popular retail destinations should work with a Fulton Ranch Chandler realtor to find the right home for their family.
The Marketplace at Fulton Ranch is all about convenience, and it includes a pharmacy, an urgent care and a bank. The Promenade at Fulton Ranch is a sprawling retail center with many shopping destinations, family-friendly attractions, and restaurants. The Fulton Ranch Town Center provides people with even more options for shopping and dining, and also provides essential services to the community. A swim school, nail salon, home improvement store and a fitness center are just a few of the businesses located in this retail complex.
The Chandler Community
Fulton Ranch is an exclusive community that is highly desirable. One of the reasons that so many people want to live in Fulton Ranch is the fact that it is located in Chandler. With an ever-growing population of about 250,000 people, Chandler is a premier suburb of Phoenix. It boasts a thriving economy, and it is a favorite of families because of its high-ranking school system. In fact, the Fulton Ranch community is located within walking distance of two of the schools within the district, Fulton Elementary, and Hamilton High School. A Fulton Ranch Chandler Realtor will help you discover all that is incredible about Fulton Ranch and the entire Chandler community.
The Fulton Ranch Chandler real estate market is diverse and dynamic, allowing buyers to find the home that is right for them in this wonderful community. People who are searching for existing homes will find the various neighborhoods to be filled with exciting possibilities, and those who want to create their own residential space will be thrilled with the new construction options in Fulton Ranch. The best way to secure a home in this premier area is to contact a Fulton Ranch Chandler Realtor. Cathy Carter is an experienced real estate agent who understands and appreciates Chandler and the surrounding region. With a background in new construction homes and a passion for finding people their dream house, Cathy Carter is the right real estate agent for you. Contact her today for more information about the homes for sale in Fulton Ranch Chandler.

RE/MAX Cathy Carter Real Estate & Luxury Homes
Professional REALTOR
ABR, CRS, CDPE
RE/MAX Solutions
4365 E Pecos Rd #103
Gilbert, AZ. 85295
Email or Call: 480‑459‑8488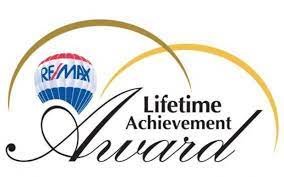 For her entire professional career, Cathy Carter has been dedicated to serving the people of East Valley. She began her career in new construction home sales and quickly expanded into every sector of the Chandler real estate industry. Today, after years of networking with the most reliable professionals in the local community and focusing on professional development, Cathy Carter is considered to be the top Realtor in East Valley. Most recently, she received the RE/MAX Lifetime Achievement award, which is the second-highest national award given to RE/MAX real estate agents.
With www.realestatechandler.com you'll be able to find your dream home in no time. If you have any inquiries about homes for sale, connect with Cathy Carter!
-Work With Cathy Carter For Unmatched Expertise On East Valley Arizona Area Buying & Selling!
---
It takes an experienced professional to help you buy a home

or to get your home sold for the best price

Posted by Cathy Carter on
Tags