Phoenix, AZ Homes for Sale & Real Estate
Phoenix
All Listings
Under $100,000
$100,000 - $200,000
$200,000 - $300,000
$300,000 - $400,000
$400,000 - $500,000
$500,000 - $600,000
$600,000 - $700,000
$700,000 - $800,000
$800,000 - $900,000
$900,000 - $1,000,000
Over $1,000,000
Allow Us to Help You Navigate Phoenix, AZ Homes for Sale & Real Estate
As a growing, world-class city, Phoenix has long been an excellent place to call home. It is a community known for its exceptional quality of life, beautiful outdoors, excellent schools, and strong economy. With Phoenix, AZ Homes for Sale & Real Estate quite competitive, though, it helps to work with a trusted real estate agent as you navigate the options available to you here.
Our team is happy to help you. With decades of experience meeting the needs of the home buyers in the area, both those coming into the state or moving from one area to the next, you can count on Cathy Carter and our team to be there for you, too.
On our website, you'll be able to browse the MLS for luxury Phoenix homes for sale, updated every 15 minutes. View photos of available luxury Phoenix real estate, find detailed area information, create a free account, save your search, and receive notifications of new listings that match your specific home criteria delivered directly to your email. Explore Phoenix luxury homes for sale below and learn more about the benefits of living in Phoenix:
LEARN ABOUT CATHY
Is Now the Time to Buy in the Phoenix, AZ Real Estate Market?
Phoenix has long been a strong real estate market with much to offer home buyers at all spectrums of the price range. Like many other areas of the country, it has seen significant value growth in the last few years. More recently, home values here have stabilized, and sales have slowed due to a change in the market itself. That is good news for buyers who want to purchase a home at a competitive rate in an area that's likely to see value growth in the coming years.
The Phoenix housing market has seen home prices drop by about 0.68% in July of 2023 compared to the previous year. The median sale price for a home was $437,020. More so, there is still ample demand for homes here. In July 1381 homes sold thus far in the year, compared to 1,596 in 2022 at the same timeframe.
What does that mean for home buyers today?
Phoenix, AZ homes for sale are available and competitively priced. Here are a few things you can expect if you plan to buy now.
Home inventory is good, but there is still a lot of competition for the most desirable areas of the city. Homes typically sell within 32 days of being listed, which means that if you find a home you like, you need to be ready to act on it.
It's possible to secure a good deal. While home prices are not necessarily dropping quickly, it's possible to work with an aggressive real estate agent who can help you get the best possible price for a home. Home sellers have competition, and that's good news for buyers who want to save.
The homes for sale in Phoenix, AZ are competitive in terms of features and amenities. You'll find options that fit just about every need, with prices to match. That includes in-ground pool, in-law suites, acreage, and even golf course homes.
If you plan to buy a home in the coming months, now is a very good time to enter the market here. As we head into the fall months, there could be a competitive opportunity to find the home of your dreams at a great price and move in prior to the holidays.
How to Buy a Home in Phoenix for Less
Are you thinking about buying a home in one of the upscale markets here? Perhaps you want to buy into one of the best neighborhoods, such as Gilbert, Desert Ridge, Paradise Valley, or Camelback. Here are several strategies to help you.
Get pre-approved for a loan
Start with knowing what lenders will allow you to borrow to buy a home. If you have not done so yet, we can help you connect with a local lender so you can tap into the most affordable loans available in the area.
Have a consultation with our real estate agent
The real estate market here is competitive. You need a real estate agent you can depend on to help you navigate it. We can help you. As a home buyer, you pay nothing for our services, but you gain from our:
Experience
Negotiating power
Industry network of available homes for sale
Dedicated team that's always a call away
Reputation as a real estate leader in the state
Talk to us about your needs and goals. We can then create a profile that helps us to find the homes best suited to each one of your needs.
Check out a range of homes for sale here
One of the best things about real estate in Phoenix, AZ is just how diverse it is. We can help you explore the upscale areas of Downtown Phoenix, where luxury condos are a common option. We can take you into the best neighborhoods for families or those where private schools are noted for their exceptional service to the community.
Perhaps you are not sure where you wish to live just yet. Let our team help you with comparing the area's neighborhoods, home styles, and amenities. Let us show you around. If you're out of town, we can guide you in navigating your options from a distance.
We also work with many people who not only need help buying a home but also selling their existing home. With our marketing expertise and a solid network of qualified buyers, we can help streamline the process for you, enabling you to move quickly.
Our Real Estate Team Is Committed to Helping You Maximize Your Home Purchase
Invest in your future with a new home. Cathy Carter and our team welcome you to the home buying process. With so much available to you from the real estate market in Phoenix, AZ, we are confident we can guide you in finding a home that fits every one of your needs, from budget to location to specific amenities and features. When the time comes to ask questions, we'll be here with answers and the negotiating skills you can rely on.
In Phoenix, AZ homes for sale that fit your budget are available. It's a fantastic time to buy, and with our guidance and support, you'll be well on your way to moving into your new home in no time. Contact our real estate team today.

RE/MAX Cathy Carter Real Estate & Luxury Homes
Professional REALTOR
ABR, CRS, CDPE
RE/MAX Solutions
4365 E Pecos Rd #103
Gilbert, AZ. 85295
Email or Call: 480‑459‑8488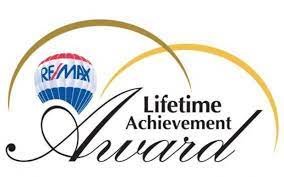 For her entire professional career, Cathy Carter has been dedicated to serving the people of East Valley. She began her career in new construction home sales and quickly expanded into every sector of the Chandler real estate industry. Today, after years of networking with the most reliable professionals in the local community and focusing on professional development, Cathy Carter is considered to be the top Realtor in East Valley. Most recently, she received the RE/MAX Lifetime Achievement award, which is the second-highest national award given to RE/MAX real estate agents.
With www.realestatechandler.com you'll be able to find your dream home in no time. If you have any inquiries about homes for sale, connect with Cathy Carter!
-Work With Cathy Carter For Unmatched Expertise On East Valley Arizona Area Buying & Selling!
---


Posted by Cathy Carter on
Tags