LEARN ABOUT CATHY
Homes in Maricopa for sale
Are you considering the purchase of one of the homes in Maricopa for sale? This is a beautiful city with a great deal to offer property buyers. The city, which is smaller than many others nearby, offers the right combination of residential real estate and commercial development. It is a component of the Phoenix metro area but offers more privacy, beautiful real estate options, and exceptional access to the area's best amenities.
If you are looking for new real estate listings in Maricopa, we highly encourage you to reach out to us today. As the best Realtor in Maricopa, our team is here to answer your questions and ensure all of your needs are met from start to finish. Take the time right now to give us a call to start your search.
Browse the MLS for the most recent listings for homes for sale in Maricopa, and learn more about real estate for sale in Maricopa and living in this wonderful community below:
Maricopa Homes For Sale
Click the links below to sort results by price range.
Homes for Sale in Maricopa
As you look for homes in Maricopa for sale, realize that this area has a lot to offer. It is a quiet, tranquil place to buy a home and live, and that is why so many people choose this area. It offers a wide range of home styles as well, including traditional craftsman style homes, smaller Tudor style homes, and exceptional modern estates. You will find plenty of variety of these properties in terms of size and scale as well.
One of the most sought after options in the area is new construction. The area has a number of newer and still being developed areas, including communities like The Estates at Province, 55+ properties, and those that offer more resort-style amenities for owners. From smaller 2-bedroom, 2-bathroom homes to properties well over 3,500 square feet and numerous bedrooms, you can find just about anything you want in this area.
You can search MLS for Maricopa horse properties for sale, one of the options some people in this area seek out because of the wide open areas and ranches. On the other hand, you may want something far more modern, perhaps one of the Maricopa homes for sale with pool amenities. Our team can work closely with you to find just about any type of property to fit your goals and needs.
About Real Estate in Maricopa
It is important to carefully consider the real estate market in Maricopa before investing. While there are many homes in Maricopa for sale, you may find this market is highly competitive and with a wide range of quirks. Homes can sell very quickly in many cases, especially if it is one of the new real estate listings in Maricopa that is in one of the more desirable areas. Maricopa real estate is valuable. As of August 2022, the average sale price for a home in the area was $395,000, and home prices were up nearly 10 percent from the year before. There is no doubt that the real estate market is changing, but this area remains highly competitive, and that often means you need to be ready to buy before you start looking.
When you work with the best Realtor in Maricopa, you will have an easier time ensuring you learn about all of the best properties as they come onto the market. At the same time, you will also have a team that can help you act quickly to secure the home you want as soon as it becomes available. Put your trust in our professionals to help you navigate the Maricopa real estate market.
How to Find the Best Homes for Sale in Maricopa
How can you find the best homes in Maricopa for sale? It starts with working with the best Realtor in Maricopa. Our team will sit down with you to discuss what your needs and goals are when buying property here. We will provide you with information on some of the most desirable neighborhoods in the area and help you see what is on the market right now. That includes options to search MLS for Maricopa horse properties for sale or to find the perfect Maricopa homes for sale with pool amenities. No matter what you need, we will help you find it here.
That way, when new real estate listings in Maricopa become available, you will have the ability to see them quickly, and if you fall in love with that property, you will have the opportunity to buy with confidence. We highly encourage you to take the steps right now to ensure you find the home of your dreams.
Our clients work with us because of our insight and dedication. We may be able to help connect you with homes that are not just yet on the MLS, or we may be able to provide you with support as you negotiate the needs and desires you have in this real estate purchase. This is a big investment. We want to be sure you are getting the most out of this competitive real estate market.
Why You Should Live in Maricopa
The homes in Maricopa for sale are likely to put you in the heart of this beautiful city. Though you are only moments from all of the amenities, schools, and employers in the heart of Phoenix, you are far enough away that the area is very affordable and offers the amenities most property owners want and need. You will also find Maricopa is a wonderful location with large parks and green areas designed to provide a beautiful quality of life.
If you are thinking about making your move to Maricopa, remember a few things. Homes here can sell quickly, which means you need to be ready to buy when you begin the search process. Let our team help you by providing you with access to the best available listings as soon as they come on the market. Then, we will negotiate for you to ensure you get the best possible price on the home you desire.
To get started today, reach out to us now. Let the best Realtor in Maricopa be by your side throughout this process.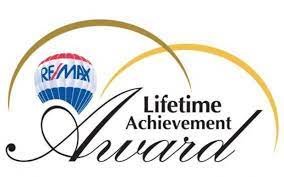 Email or Call: 480‑459‑8488 or her entire professional career, Cathy Carter has been dedicated to serving the people of East Valley. She began her career in new construction home sales and quickly expanded into every sector of the Chandler real estate industry. Today, after years of networking with the most reliable professionals in the local community and focusing on professional development, Cathy Carter is considered to be the top Realtor in East Valley. Most recently, she received the RE/MAX Lifetime Achievement award, which is the second-highest national award given to RE/MAX real estate agents.

RE/MAX Cathy Carter Real Estate & Luxury Homes
Professional REALTOR
ABR, CRS, CDPE
RE/MAX Alliance Group
725 W. Elliot Rd., Suite 111
Gilbert, AZ. 85233
Email or Call: 480‑459‑8488


Posted by Cathy Carter on
Tags