LEARN ABOUT CATHY
Homes in Phoenix Arizona for sale
The Phoenix Arizona real estate market is heating up once again, and real estate experts are predicting that it's going to be another record-setting selling season for the homes in Phoenix Arizona for sale. Real estate in Phoenix Arizona is in demand, particularly among buyers who are interested in luxury Phoenix Arizona homes for sale. In order to gain access to the premier properties on the market, you will want to partner with an award-winning Realtor in Phoenix Arizona. Contact Cathy Carter to begin your search for the perfect Phoenix home today.
Browse the MLS for the most accurate up-to-date listings on homes in Phoenix. You can view photos of available properties, find detailed real estate information, create a free account, save your search, and receive notifications of new listings that match your specific home criteria delivered directly to your email. Also, be sure to scroll down below to learn more about new real estate in Phoenix, new home communities, and the benefits of living in the "Valley of the Sun."
Phoenix
Click the links below to sort results by price range.
About Real Estate in Phoenix Arizona
The Phoenix Arizona real estate market has long been known for its strength and consistency. Even in times of adversity, the real estate market in Phoenix has remained strong — appealing to a vast range of people who want to live in a city that is filled with both sunshine and opportunity.
Despite the fact that Arizona – and the entire country — has faced a downturn in the real estate market in recent months, real estate in Phoenix Arizona is still poised for another groundbreaking year. Home prices have dipped slightly due to rising interest rates and lower demand levels, but the market has stabilized nicely. Currently, the median sales price of the homes in Phoenix Arizona for sale is $410,000. This price is about 1 percent lower than it was at this same time last year, showcasing the strength of the market regardless of outside economic factors.
It's worth noting that there are many types of properties for sale in Phoenix, including single-family homes, luxury townhomes and condominiums, which increases the appeal of this market among buyers. During an average month, more than 1,000 homes are sold in Phoenix, meaning that people from all across the state and country find the place that they want to live in this city.
The best way to uncover the Phoenix Arizona homes for sale that match your criteria is to partner with a qualified local real estate agent. Cathy Carter is ready and willing to help you begin your home search. Contact her today for more information about how to get started.
How to Find the Best Phoenix Arizona Homes for Sale
At this time, most properties for sale in Phoenix will be on the market for several days, or even several weeks. However, the best homes in Phoenix Arizona for sale are still in high demand, and will sell quickly in this competitive market. In order to have the most success in this market, you will want to work with a Realtor in Phoenix Arizona who will:
Provide you with a personalized consultation and allow you to discuss your needs and wants for your next home. All too often, a real estate agent will begin a home search with a preconceived notion of what most buyers want, and they will not take the time needed to truly understand your perspective. It's imperative that you hire an agent with an open mind and an open heart — one that is willing to truly listen to your needs.
Curate a customized MLS search based on your chosen criteria. This is the only way to reveal the Phoenix Arizona homes for sale that offer everything you want in a location that you desire and for a price that you can afford.
Promptly schedule showings and ensure that you have access to the most recent homes in Phoenix Arizona for sale on the market. In a market that is hot — and getting hotter by the day — it's necessary to work with a flexible and agile Realtor in Phoenix who will schedule showings at a time that is convenient for your schedule.
Draft a personalized offer that will be appealing to the seller yet still advocate for your needs as a buyer. This can be a difficult balance to strike, and it requires the work of an agent who has years of experience and that special, professional finesse.
Cathy Carter has spent the bulk of her career serving buyers and sellers in the Phoenix metropolitan area. She is intimately familiar with the Phoenix Arizona real estate market, and she can provide you with personalized service that is based on accurate data and years of practice. For more information about how to find the best real estate in Phoenix Arizona, contact Cathy Carter today.
Why You Should Live in Phoenix Arizona
Phoenix offers that big city experience that many people crave — but this community is distinctly different from other large cities around the country. Here are a few reasons why you will love living in one of the Phoenix Arizona homes for sale:
Phoenix is an oasis in the desert, and the people who live there are able to enjoy the amenities of the city while still being within reach of some of the most beautiful natural areas in the state.
The sun is almost always shining in Phoenix, and the climate is warm and comfortable throughout the year. The summers may be a bit hot, but the mild winters more than make up for those scorching July days.
Phoenix has a thriving job market, an excellent school system and an abundance of locally-owned businesses that add to the high quality of life in this community.
Real estate in Phoenix Arizona has long been known for its assortment of homes for sale. From historic homes that have anchored the city for years to new construction luxury homes in Phoenix Arizona for sale, there is something for everyone in this vibrant city. As the market begins to heat up once again, now is the best time to contact a Realtor in Phoenix Arizona who has been serving clients in the local area for years. Cathy Carter is the most experienced and most dedicated real estate agent in Phoenix, and she would be honored to work with you as you look for your dream home in Phoenix.
Contact Cathy Carter today for the latest information about the current Phoenix Arizona real estate market conditions.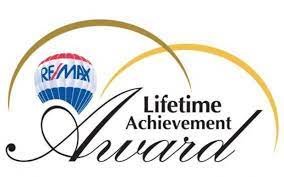 For her entire professional career, Cathy Carter has been dedicated to serving the people of East Valley. She began her career in new construction home sales and quickly expanded into every sector of the Chandler real estate industry. Today, after years of networking with the most reliable professionals in the local community and focusing on professional development, Cathy Carter is considered to be the top Realtor in East Valley. Most recently, she received the RE/MAX Lifetime Achievement award, which is the second-highest national award given to RE/MAX real estate agents.
RE/MAX Cathy Carter Real Estate & Luxury Homes
Professional REALTOR
ABR, CRS, CDPE
RE/MAX Solutions
4365 E Pecos Rd #103
Gilbert, AZ. 85295
Email or Call: 480‑459‑8488
With www.realestatechandler.com you'll be able to find your dream home in no time. If you have any inquiries about homes for sale, connect with Cathy Carter!
-Work With Cathy Carter For Unmatched Expertise On East Valley Arizona Area Buying & Selling!
---

Posted by Cathy Carter on
Tags