LEARN ABOUT CATHY
Homes Near Chandler & Gilbert
Buying a home in Arizona opens the door to new experiences and outstanding opportunities. It is one of the most diverse real estate markets in the country. Whether you are moving to the area to retire or enjoy a higher quality of life, or just looking for a new home locally, the homes near Chandler and Gilbert are some of the best to focus on when you want value, beautiful architecture, and to be in the heart of it all.
Since real estate near Chandler & Gilbert is highly competitive, it is always a great idea to work with a trusted, experienced real estate agent in the area. Choosing an agent allows you to get more insight into the current market as well as access to the homes right for you in the perfect neighborhood for your family. Take into consideration what this market has to offer.
Chandler, Gilbert
Homes for Sale in Chandler and Gilbert
Both Chandler and Gilbert, Arizona, have a wide range of home styles. Both offer luxury homes, as well as startups and sprawling estates. Neighborhoods in Chandler include Sun Lakes Cooper Commons, Sun Groves, and Twelve Oaks. Each is a bit different, but most offer a vibrant lifestyle with lots of fantastic parks. Provinces is a master-planned community here.
If you hope to find the best homes in Gilbert, consider the neighborhoods of Seville, Cooley Station, and Val Vista Lakes. Santan Village is also exceptional. Are you looking for luxury homes near Chandler & Gilbert but not necessarily in the city? Look into the homes in Queen Creek, Chandler Heights, and Eastmark. You may love the amenities in The Islands or Ocotillo.
Home styles range throughout this area, too. Some homes offer a Spanish Mission style, while others are ranches. You may be looking for a Mediterranean revival home or a stunning estate on lots of acreage. With the right help, you should be able to find just what you are looking for here. You are also sure to find homes that offer the features you want. That includes some fantastic homes near Chandler & Gilbert with pools and other amenities like casitas and even RV parking.
About Real Estate Near Chandler and Gilbert
There is a changing real estate market in Chandler and Gilbert. There is no doubt the area's home values have risen significantly in the last decade, thanks to demand for the region. You will still find it can be hard to find luxury homes near Chandler & Gilbert simply because there are not always a lot of options on the market. Inventory remains competitive but somewhat low.
The Chandler housing market has seen an increase in the average sale price per square foot of 12.9% up from September 2021. The average sale price in the city was $501,000 in August of 2022, up about 7.2% from the prior year.
Gilbert is also competitive. This housing market had an average sale price of $579,000 in August of 2022, and that's up 12.4% over the previous year. In addition to this, the average price per square foot here grew by 14.9%.
Both of these areas are competitive, but that also means they have a lot to offer. Home prices continue to rise, which could mean that those who buy a home now could see their home value increase over the coming months and years. The communities are highly desirable places to live with an affluent lifestyle and exceptional amenities. More so, the homes near Chandler & Gilbert can sell quickly, often within a few weeks. That means you need to be ready to buy. Working with a Realtor near Chandler & Gilbert is a great way to do just that.
How to Find the Best Homes for Sale Near Chandler and Gilbert
As you consider the options in real estate near Chandler & Gilbert, recognize that now is the perfect time to begin your search. There is no way to know what the future of the real estate market is in this region, but most experts expect to see outstanding demand and growth continue.
Working with a Realtor near Chandler & Gilbert is your best bet for ensuring you get access to the homes you desire. Meet with your agent as a first step to discuss what your needs and goals are. Are you looking for a home that's a specific size or style? Perhaps you just want to see homes near Chandler & Gilbert with pool amenities or an extra suite nearby. Your real estate agent can offer insight and guidance to help you to learn what's on the market.
Also, when it comes to some of the best luxury homes in the area, working with an agent is one of the best decisions for most people. It allows you to connect to a larger pool of homes that could be available. Your agent often knows what's coming on the market before it gets there – and that can be helpful to you in this competitive market.
Why You Should Live in Chandler and Gilbert
Is the area of Chandler and Gilbert right for you? For those that hope to live outside of the city of Phoenix in an area that's exceptional in terms of its beauty and amenities, either of these cities could be a good choice.
Chandler, which is known for its parks like Desert Breeze Park and Veterans Oasis Park, is a vibrant city with numerous smaller neighborhoods. You will also find this area has a number of luxury neighborhoods as well as new construction.
Gilbert is also a modern, beautiful community. Though it has a long history of being an agricultural-focused area, it has a lot of fantastic dining and shopping. Some of the most affluent communities are in this area with outstanding luxury homes.
From golf to shopping to spending time in the natural beauty of this area, there is quite a bit to love about this region. If you are thinking about buying here, connect with a local real estate agent to help you.
For her entire professional career, Cathy Carter has been dedicated to serving the people of East Valley. She began her career in new construction home sales and quickly expanded into every sector of the Chandler real estate industry. Today, after years of networking with the most reliable professionals in the local community and focusing on professional development, Cathy Carter is considered to be the top Realtor in East Valley. Most recently, she received the RE/MAX Lifetime Achievement award, which is the second-highest national award given to RE/MAX real estate agents.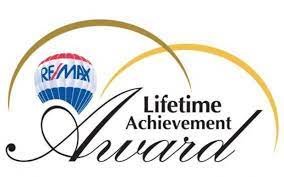 RE/MAX Cathy Carter Real Estate & Luxury Homes
Professional REALTOR
ABR, CRS, CDPE
RE/MAX Alliance Group
725 W. Elliot Rd., Suite 111
Gilbert, AZ. 85233


Posted by Cathy Carter on
Tags