Chandler Homes For Sale
The Benefits of Purchasing a House for Sale Chandler AZ
As you are looking for a house for sale Chandler AZ could prove to be one of the best places to find the property that is right for you. The community is fabulous, from its modern amenities to its cultural, outdoor, and entertainment amenities. For those looking to buy a house here, though, it helps to know some of the benefits of buying in Chandler itself.
Take advantage of our easy-to-use website where you can search the MLS for homes in Chandler near me, listings updated every 5 minutes. View photos of available properties, find detailed real estate information, create a free account, and receive notifications of new listings that match your specific home criteria delivered directly to your email. Be sure to scroll down below to learn more about, real estate for sale in Chandler, current market trends, and living in this family-oriented community.
LEARN ABOUT CATHY
Chandler Real Estate Is Valuable
Home values in Chandler continue to be impressive. Home buyers will find that prices have dipped about 3 to 5% in the area in 2023, and that creates the perfect window for buying a home that is affordable in a popular area. While costs are a bit lower now, most expect those values to increase in the coming years. That means that if you buy now, while costs are lower, you can count on value increases over time, and that means equity. The median home price in the area in mid-2023 was $525,000.
Chandler Is Affordable
While a lot of the focus here is on buying real estate in Chandler AZ, because of its overall affordability, the community itself has a moderate cost of living. It is a significantly lower cost of living than what you may find in Phoenix. At the same time, amenities are fantastic, and the area's many community programs, festivals, and resources make it an excellent place to live throughout your lifetime.
Employment Opportunities Are Numerous
When it comes to buying a home close to where you work, Chandler offers some nice benefits. It is often referred to as the Community of Innovation, and that is why a number of larger companies call this area home. There is a wide range of industries present here, from higher education to healthcare, financial, and corporate headquarters. This makes it possible for many people to find a home that is close to home and perhaps even not having to worry about the community.
The Area Has What You Need
Are you looking for a fantastic restaurant? Check out the many options here, including The Hidden House for fine dining and the Brickyard Downtown for craft cocktails and a great location to meet people. Do you want to live in an area with exceptional parks? You will find that here too, including options like Tumbleweed Park, Chuparosa Park, and Espee Park. You can bike, hike, catch a game of baseball, or take the kids to a playground with ease. Don't forget your dog, too, with several dog parks like Desert Breeze Park and Shawnee Park available nearby.
Let A Chandler Real Estate Agent Help You
As a trusted Chandler real estate agent, Cathy Carter would be happy to help you explore all that this community has to offer. Take some time to meet with us and discuss your specific needs for a home. Chances are good the perfect place to buy a home are the houses for sale in Chandler.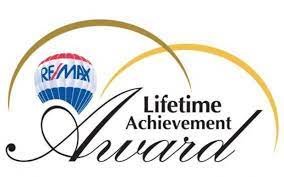 Cathy Carter has been dedicated to serving the people of East Valley. She began her career in new construction home sales and quickly expanded into every sector of the Chandler real estate industry. Today, after years of networking with the most reliable professionals in the local community and focusing on professional development, Cathy Carter is considered to be the top Realtor in East Valley. Most recently, she received the RE/MAX Lifetime Achievement award, which is the second-highest national award given to RE/MAX real estate agents.
RE/MAX Cathy Carter Real Estate & Luxury Homes
Professional REALTOR
ABR, CRS, CDPE
RE/MAX Alliance Group
725 W. Elliot Rd., Suite 111
Gilbert, AZ. 85233
Email or Call: 480‑459‑8488
With www.realestatechandler.com you'll be able to find your dream home in no time. If you have any inquiries about homes for sale, connect with Cathy Carter!

-Work With Cathy Carter For Unmatched Expertise On East Valley Arizona Area Buying & Selling!
---

Posted by Cathy Carter on
Tags