New builds near me
East Valley
How Can I Find New Builds Near Me?
Nothing quite compares to the feeling of purchasing one of the new builds near me. You are the first person to call that place home — you can make it your own in every aspect. Not to mention, all of your neighbors are new to the community as well. You all can work together to create the fabric of the neighborhood.
In order to discover the best new homes for sale near me, contact Cathy Carter, the new builds best Realtor near me.
LEARN ABOUT CATHY
Are There New Builds Near Me?
Arizona is one of the hottest real estate markets in the country for new construction homes. Whether you live in Chandler or Gilbert, or you are looking for new builds in Phoenix, you are sure to find an amazing community to break ground in.
New construction homes in Arizona range in price point and architectural style, allowing you to focus on properties that match your criteria and fit within your chosen price range. When you work with the new builds best Realtor near me, you will be able to uncover new construction homes for as low as $400,000, or luxury living opportunities as high as $1 million or more.
The key to finding the best new construction developments near you is to work with a local real estate agent who has an intimate understanding of the local landscape.
What to Look For in a New Construction Home
Buying a new construction home is incredibly exciting — but it also can be overwhelming. These are factors you need to consider when selecting a builder, a lot and a floor plan:
The reputation of the builder. An experienced new construction real estate agent can connect you with the most reputable builders.
The standard features that are included. Your real estate agent should be able to help you differentiate between what is included, and what is available as an upgrade.
Why You Need to Hire a New Construction Realtor in Arizona
A new construction real estate agent in Arizona takes the guesswork out of purchasing a new build. You will have an experienced professional on your side who will advocate for you throughout the entire transaction — from the moment that you break ground, throughout all inspections and right up until your closing day. Hiring a new construction real estate agent is the best way to ensure a seamless transaction and a smooth project from start to finish.
Allow Cathy Carter to Introduce You to New Homes for Sale Near Me
Cathy Carter is an award-winning professional Realtor who has more than two decades of experience serving clients in Arizona. She began her career in new construction home sales, which has allowed her to develop an extensive network of professional contacts in the new builds sector.
To learn more about the latest new homes for sale near me, contact Cathy Carter today.

RE/MAX Cathy Carter Real Estate & Luxury Homes
Professional REALTOR
ABR, CRS, CDPE
RE/MAX Solutions
4365 E Pecos Rd #103
Gilbert, AZ. 85295
Email or Call: 480‑459‑8488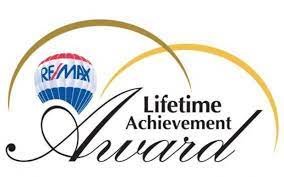 For her entire professional career, Cathy Carter has been dedicated to serving the people of East Valley. She began her career in new construction home sales and quickly expanded into every sector of the Chandler real estate industry. Today, after years of networking with the most reliable professionals in the local community and focusing on professional development, Cathy Carter is considered to be the top Realtor in East Valley. Most recently, she received the RE/MAX Lifetime Achievement award, which is the second-highest national award given to RE/MAX real estate agents.
With www.realestatechandler.com you'll be able to find your dream home in no time. If you have any inquiries about homes for sale, connect with Cathy Carter!
-Work With Cathy Carter For Unmatched Expertise On East Valley Arizona Area Buying & Selling!
---

Posted by Cathy Carter on
Tags