LEARN ABOUT CATHY
Phoenix AZ Luxury real estate
Phoenix, Arizona, has a lot to offer those who want to live in the big city. It is a city with a vibrant lifestyle that is noted for its warm temperatures throughout the year. Many people come to this area to retire, enjoying the many amenities nearby. For those considering an investment here, luxury real estate could be the ideal choice. Phoenix AZ luxury real estate is some of the best out there – offering incredible amenities and outstanding value. If you want a home that is truly worth the higher cost you may be paying, look to Phoenix to be an impressive location to live in.
If you are considering homes for sale here, be sure to work with Realtors in Phoenix AZ, who can help you. With years of experience and a wide range of local knowledge, you can feel more comfortable knowing that you are buying the best possible investment in the area for you. Here are some tips and strategies to keep in mind as you consider buying a luxury home in Phoenix.
On our website, you'll be able to browse the MLS for luxury Phoenix homes for sale, updated every 5 minutes. View photos of available luxury Phoenix real estate, find detailed area information, create a free account, save your search, and receive notifications of new listings that match your specific home criteria delivered directly to your email. Explore Phoenix luxury homes for sale below and learn more about the benefits of living in Phoenix:
Phoenix
Click the links below to sort results by price range.
Homes for Sale in Phoenix, AZ
For those looking for Phoenix luxury homes for sale, the good news is there are many areas that can be quite beneficial. The luxury homes here offer a number of benefits, including a larger size but also more amenities like built-in recreation and fitness centers, inground pools, and exceptional modern amenities. You are sure to find a range of options here, including homes with high efficiency heating and cooling, smart amenities, and outstanding landscapes.
The homes in Phoenix AZ for sale can provide an outstanding range of amenities for you, but they are also quite valuable. They are often well made and offer modern features that ensure their long-term value. You are sure to find they offer beauty and classic trends in some homes while others offer some of the most modern innovations available today.
As you check out the homes for sale near me in Phoenix, keep an open mind about what your options are. You may find some homes here with lots of charm. For example, there are many with local architectural detailing, including ranch, Tudor revivals, and Pueblo revivals. You may find some Santa Fe style homes, bungalows, and popular options in Mediterranean style.
Single-family homes dominate the city, but there are some luxury condos for sale in Phoenix as well, including some new developments. No matter what type of home fits your needs the best, chances are good you will find it available to you in Phoenix.
About Real Estate in Phoenix AZ
As you consider Phoenix AZ luxury real estate, there are a few things to know about this real estate market to ensure it fits your needs. The market itself is competitive with a wide range of home styles and budget ranges. You will find homes priced here under $200,000, but most luxury homes for sale are well over $500,000, and some are over $1 million.
In November of 2022, the average sale price for homes in the city was $410,000, which is just about equal to where it was a year prior. Keep in mind that this includes all types of homes for sale, not just luxury properties. As you look at Phoenix luxury homes for sale, then consider age, features, location, and amenities that may increase the value more so than what the average price is.
What you may wish to know about homes in Phoenix AZ for sale is that home values are steady. That means that if you buy a home now, you could see its value grow in the coming years, as this is a community that maintains its value well. With homes taking about 50 to 60 days to sell once they are listed, there is a bit more competition here than many would expect, which means you should be ready to buy as soon as possible.
How to Find the Best Homes for Sale in Phoenix, AZ
Working with Realtors in Phoenix AZ is the best way to find the best homes for sale here. To get started, set up an appointment with the real estate agent that knows the area the best and discuss what your needs are. That includes all of the important features that matter to you, including home size and style, perhaps which neighborhoods you love the best, and what your budget is. If you are not sure about that, your real estate agent can help you to find a lender to help you obtain pre-qualification to buy a home.
That is an important step when it comes to finding homes for sale near me in Phoenix. You want to be sure you can find a home that fits your needs but also one that is available. Some of the best luxury homes for sale here will sell quickly. Be sure your agent knows what your needs are and your lender is ready to go.
Why You Should Live in Phoenix, AZ
There are a lot of reasons to buy Phoenix AZ luxury real estate. The area's home values continue to grow and are steady, which means you are likely to see a sizable investment in your financial wellbeing. You will also find this community has much to offer, including numerous high-end golf courses, nightclubs, luxury shopping, and beautiful locations like the Desert Botanical Gardens. The warmth here makes it one of the best options overall for those who want to get away from the cold weather.
If you are considering the Phoenix luxury homes for sale now and wondering if you should take advantage of your options, contact our team. Our Realtors in Phoenix AZ will sit down with you to discuss each one of your options and provide you with a clear game plan. Now is definitely the time to buy real estate in this area, and the best local agents can help make sure that is done properly. The homes in Phoenix AZ for sale are impressive!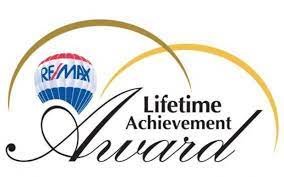 Cathy Carter has been dedicated to serving the people of East Valley. She began her career in new construction home sales and quickly expanded into every sector of the Chandler real estate industry. Today, after years of networking with the most reliable professionals in the local community and focusing on professional development, Cathy Carter is considered to be the top Realtor in East Valley. Most recently, she received the RE/MAX Lifetime Achievement award, which is the second-highest national award given to RE/MAX real estate agents.
RE/MAX Cathy Carter Real Estate & Luxury Homes
Professional REALTOR
ABR, CRS, CDPE
RE/MAX Solutions
4365 E Pecos Rd #103
Gilbert, AZ. 85295
Email or Call: 480‑459‑8488
With www.realestatechandler.com you'll be able to find your dream home in no time. If you have any inquiries about homes for sale, connect with Cathy Carter!

-Work With Cathy Carter For Unmatched Expertise On East Valley Arizona Area Buying & Selling!
---

Posted by Cathy Carter on
Tags