LEARN ABOUT CATHY
Tucson AZ homes for sale
Have you thought about the benefits of purchasing a Tucson, AZ, home? As one of the most beautiful cities in the region, there is no doubt there are a lot of fantastic options to choose from, but the city has a very competitive real estate market, one that you want to navigate with a bit of help. Since Tucson real estate is so competitive but offers so many benefits, you do not want to put off the search for your perfect home. You can, however, benefit from a few tips to help ensure the process goes well.
Your Realtor in Tucson, AZ, is your go-to professional with all the information and support you need to help you find a home that fits every one of your needs. Here are a few tips and facts you need to make the best decision about your future property investment.
On our easy-to-use website, you'll be able to search the MLS for the most up-to-date listings for Arizona homes for sale in the greater Tucson AZ area. You can view photos of available properties, find detailed real estate information, save your search, create a free account, receive notifications of new listings that match your specific home criteria delivered directly to your email, and access current market data. Also, be sure to scroll down below to learn more about Arizona real estate and the many benefits of living in the greater Tucson AZ area:
Tucson
Homes for Sale in Tucson, AZ
Tucson is known for many things. It's the second largest city in Arizona, right behind Phoenix. It is also known for its beautiful landscape and its modern, high end suburban areas. It is the type of location that offers a modern vibe with beautiful architecture and rolling hills. The homes here are just as beautiful. As you view the homes for sale in Tucson, AZ, know that you have a lot of options. There are modern condos, townhomes, and estates here, including numerous custom built homes. You may also find a range of ranches, mesas, and Spanish colonials. There are also a few Pueblo revival homes and modern ranches. You are also sure to find some exceptional properties with modern features throughout.
The homes for sale in Tucson, AZ range in size and features. Some of the largest homes and more luxurious homes here have 2,500 or more square feet of living space. They may offer beautiful interiors and outdoor pools and gardens. Some also feature added benefits like game rooms, rec facilities, and separate, smaller homes or casitas.
About Real Estate in Tucson, AZ
As you consider the Tucson, AZ homes for sale in your area and what may work for your needs, it helps to know a bit about this market. It is an invigorating market where home values continue to rise, and demand goes with it. For example, as of August 2022, the median sale price of a home in Tucson was $325,000. That is over an 8 percent increase from the previous year. There is no way to know if that trend will continue in the coming months, but for today's home buyers, it means that buying now is critical before prices jump further.
The Tucson real estate market spanning the metro area is competitive. Homes here sell within a few weeks. In August of 2022, 638 homes sold on the market, which is lower than the 800 homes that sold in the year prior. There is demand for homes, and inventory is somewhat limited. That is helping to make home prices continue to rise.
The Tucson real estate market can prove to be an exceptional investment opportunity. The homes here continue to rise in value, allowing you to build equity in your home within a short amount of time. While there is no way to know what the market will be like in a few years, many sellers today will find there is ample demand for their home.
How to Find the Best Homes for Sale in Tucson, AZ
How do you navigate real estate in Tucson and ensure you buy a home that fits your needs without overspending? That can be one of the biggest challenges here, especially with luxury real estate here. The first step is to meet with a Realtor in Tucson, AZ, to discuss your needs, goals, and budget. Talk to your real estate agent about your needs and desires in the homes for sale in Tucson, AZ. There are a few key reasons to do this.
First, you need to learn about the homes for sale in Tucson, AZ, currently and what is coming onto the market. You also want to be sure you are investing in real estate in Tucson that is worth the price listed and not just priced at the high end of the range. Your real estate agent can help you to make decisions about the areas that may be best suited to the type of home you are looking for, which can be very helpful if you are new to the region. More so, your agent can also help you to be ready to buy with a loan lined up and all of the paperwork in place. That way, when the ideal home comes on the market, you are ready to make your move on it.
Why You Should Live in Tucson, AZ
There are lots of reasons to look into the Tucson, AZ, homes for sale. This is a vibrant city that sits in an area with stunning views. No matter which of the neighborhoods you decide to buy in, such as Mount Lemmon, Southern Tucson, Northern Tucson, or the downtown area, you are sure to find a wide range of home styles available and something to fit just about any need out there.
The city is known for its arts and culture. From the Tucson Festival of Books to the Tucson Gem and Mineral Show, there are many events that happen throughout the year. It's also home to the Pima County Fair and the University of Arizona, one of the prime reasons many buy homes in the area is for investment purposes.
Tucson has a thriving performing arts culture as well as a fantastic food scene dominated by Sonoran style Mexican food. For many, it's the numerous parks that make this area special, including Saguaro National Park and Tohono Chul Park. From the golf to the high end shopping, there is much to love about Tucson. All you have to do is work with a local Tucson real estate agent to find the perfect home for you.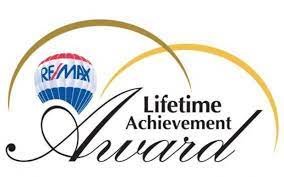 For her entire professional career, Cathy Carter has been dedicated to serving the people of East Valley. She began her career in new construction home sales and quickly expanded into every sector of the Chandler real estate industry. Today, after years of networking with the most reliable professionals in the local community and focusing on professional development, Cathy Carter is considered to be the top Realtor in East Valley. Most recently, she received the RE/MAX Lifetime Achievement award, which is the second-highest national award given to RE/MAX real estate agents.

RE/MAX Cathy Carter Real Estate & Luxury Homes
Professional REALTOR
ABR, CRS, CDPE
RE/MAX Alliance Group
725 W. Elliot Rd., Suite 111
Gilbert, AZ. 85233
Email or Call: 480‑459‑8488

Posted by Cathy Carter on
Tags