LEARN ABOUT CATHY
Homes For Sale With Pool in Arizona
Homes for Sale in Arizona with Pool
Arizona — with its dry arid climate, sprawling deserts and eternal sunshine — is one of the best places to live in the country. The Arizona real estate market is a consistently strong market, and there are always many Arizona homes for sale with pool. Arizona real estate with pool is typically priced higher, however, and homes for sale with pool in Arizona typically sell faster than those without a pool. In a competitive market, it's important to work with a dedicated Arizona Realtor who can get you the results that you both need and deserve. Cathy Carter is the real estate agent in Arizona who can uncover those incredible homes that include backyard pools or access to resort-style community pools.
On our easy-to-use website, you'll be able to search MLS for the best homes for sale updated every 5 minutes. View photos of available Southeast Valley properties, find detailed real estate information, save your search for real estate near me, create a free account, and receive notifications of new listings that match your home criteria delivered directly to your email. Scroll down below to browse Southeast Valley real estate and the benefits of living in the Phoenix area:
East Valley
About Real Estate in Arizona with Pool
Demand for Arizona real estate has never been higher, and Arizona real estate with pool is sought amongst most home buyers. Given the fact that the climate is ideal for enjoying the poolside lifestyle throughout the entire year, it's not surprising that most people who are looking to purchase a home want one that has a backyard pool or offers access to a resort-style community pool.
There are more Arizona homes for sale with pool than there are in other states around the country, largely because of the weather patterns in the state. However, it can be difficult for buyers to find the perfect homes for sale with pool in Arizona in a particularly competitive market. In the last year, home prices in Arizona rose by more than 26 percent, and at the same time, the number of homes for sale in Arizona fell by more than 16 percent. Inventory levels are historically low, yet demand for Arizona homes for sale with pool is incredibly high. These market conditions can be challenging to navigate, which is why you need to work with the best Arizona Realtor during your home search.
Now is likely the best time to start looking for Arizona real estate with pool, because the demand for real estate is not expected to change anytime soon. The next year in Arizona will continue to be a seller's market, and it is anticipated that home prices will continue to rise in communities across Arizona, including Chandler, Scottsdale, Gilbert, Phoenix and Paradise Valley.
In order to have the most success in this record-setting market, you will need to partner with Cathy Carter. Contact her today to set up your consultation appointment.
How to Find the Best Homes for Sale in Arizona with Pool
In a market with low inventory levels and steadily rising prices, finding the best Arizona homes for sale with pool is a bit like searching for fresh water in the desert. Fortunately, when you partner with the most qualified Arizona Realtor, you will have more success than most home buyers.
The best Arizona Realtor will help you in the following ways:
Your Arizona real estate agent will deliver customized MLS search results directly to you throughout the day. With low inventory levels, it's incredibly important to stay up-to-date with the latest listings. Your real estate agent should constantly monitor the MLS and should use your criteria in order to uncover the best Arizona homes for sale with pool.
Your real estate agent in Arizona will use technology to their advantage and will ensure that you get instant, immediate information when new homes become available. You should only work with a real estate agent who is comfortable using social media, text messaging, video conferencing and other innovative tools that can help you stay connected throughout the entire experience.
Your Realtor in Arizona will be committed to getting you into the hottest properties as soon as possible. Arizona real estate with pool sells fast, and you need to be able to schedule showing as quickly as possible when a new home is listed on the market. You need an agent who is willing to work around your schedule and ensure that you have the access you need.
Your Arizona Realtor will write compelling offers that motivate the sellers to accept quickly. Most Arizona homes for sale with pool will receive multiple offers. Your agent needs to draft the one that gets their attention and entices them to make their final decision.
For more than two decades, Cathy Carter has been considered the best Arizona Realtor. Not only will she provide you with all of these services, but she also will go above and beyond to ensure that your transition into your new home is as smooth as possible.
Why You Should Live in Arizona
Arizona is largely regarded as one of the best places to live in the country. You should consider buying one of the homes for sale with pool in Arizona because:
The sun shines almost every day, and year-round temperatures rarely dip below 75 degrees. It's always a great day to take a dip in the pool in Arizona.
Arizona has a rich culture and history. There are many museums, art galleries and historic sites to visit.
Every community in Arizona has its own unique flavor and atmosphere. The towns in Arizona are known for their locally-owned restaurants, charming boutiques, breathtaking parks and innovative public spaces.
When the sun shines nearly every day, the best way to focus your real estate search is to set your sights on Arizona homes for sale with pool. Whether you are looking to live in a luxury, gated community in Chandler, or you are interested in one of the many new construction homes for sale in Gilbert with a pool, you will want to partner with Cathy Carter for your real estate journey. Cathy Carter is the leading Arizona Realtor, and she has earned a reputation for uncovering hidden gems on the market for her clients. For more information about the Arizona real estate market and to have a custom Arizona MLS search results compiled for you, contact Cathy Carter today.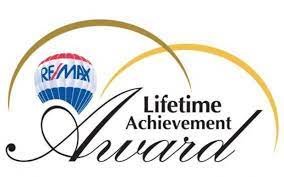 For her entire professional career, Cathy Carter has been dedicated to serving the people of East Valley. She began her career in new construction home sales and quickly expanded into every sector of the Chandler real estate industry. Today, after years of networking with the most reliable professionals in the local community and focusing on professional development, Cathy Carter is considered to be the top Realtor in East Valley. Most recently, she received the RE/MAX Lifetime Achievement award, which is the second-highest national award given to RE/MAX real estate agents.
RE/MAX Cathy Carter Real Estate & Luxury Homes
Professional REALTOR
ABR, CRS, CDPE
RE/MAX Alliance Group
725 W. Elliot Rd., Suite 111
Gilbert, AZ. 85233
Email or Call: 480‑459‑8488
Posted by Cathy Carter on
Tags