Real Estate Statistics
| | |
| --- | --- |
| Average Price | $677K |
| Lowest Price | $30K |
| Highest Price | $4.5M |
| Total Listings | 396 |
| Avg. Days On Market | 25 |
| Avg. Price/SQFT | $299 |
Property Types (active listings)
Discover Chandler real estate listings below & read more about living in this world-class community!
Chandler Homes For Sale
About Chandler Real Estate
A year ago, the Chandler real estate market was nearly impossible to navigate. Most homes for sale were selling before the first open house was scheduled, with many buyers submitting offers without ever having stepped foot onto the property. It was the only way to even have a shot at closing on one of the homes for sale in Chandler.
While the market is still described as a competitive seller's market, conditions are much more stable in Chandler right now. Currently, there are just more than 700 homes for sale on the local market, ranging from charming starter homes with 2 or 3 bedrooms to luxury homes in gated communities. The median sales price of the homes for sale in Chandler is $510,000, however, there are homes available across every price point. Generally speaking, older homes with less square footage are going to sell at a lower price, while larger, new construction properties with luxury features will sell at a much higher price point than the median sales price. In fact, there are currently some homes for sale in Chandler that are priced as high as $1.2 million.
Within Chandler, buyers will discover that there are micro-communities that exist within the community at large. This is why it's so important to work with a local Chandler Realtor who can introduce you to various neighborhoods and luxury developments, and help match you with a space that will complement your lifestyle and preferences. Cathy Carter, for instance, works closely with her buyers to understand their needs and what they are looking for out of their next home, and she narrows their search based on that criteria. She will help you decipher between developments like Ocotillo, Avian Meadows and Carino Estates.
Known for its consistent strength and wide range of inventory, the Chandler real estate market is appealing to many different types of buyers. No matter what you are looking for out of your next home, you will want to rely on an expert Chandler Realtor to guide you through your options. Cathy Carter is a local real estate agent with decades of experience, and she is uniquely qualified to help you on your search for the best possible real estate in Chandler.
How to Find the Best Homes for Sale in Chandler
One of the most common misconceptions about purchasing real estate in the 21st century is that anyone can do an online search and reveal the most relevant results in their local market. While it's true that a quick search on the most popular real estate websites will uncover some of the properties that are available, you are most likely missing the best homes for sale in Chandler.
A local Chandler Realtor with decades of experience will be able to perform a customized MLS search for you, which will generate the most accurate and relevant results. A real estate agent in Chandler will be able to find the best homes for sale in Chandler for you by:
Focusing your search on basic criteria, such as how many bedrooms you are looking for in a home. It is often best to begin your search with three must-have features, such as architectural style, updated living spaces or a finished basement.
Narrowing your search based on the neighborhood or luxury development that you want to prioritize. This is particularly important in a community like Chandler, which is known for its many different gated communities and luxury developments.
Adding optional criteria for amenities that you would like to have in your next home. For instance, some buyers prefer to focus on properties that have a fireplace, a covered porch or a backyard swimming pool. These may be secondary criteria, but they play a major role in an individual's quality of life once they have settled into their new home.
Cathy Carter is the only Chandler Realtor who will begin your home search with an open and honest conversation. She actively listens to her clients, ensuring that she creates a home search that is based on their needs and wants. Contact Cathy Carter today to receive your customized Chandler real estate market analysis.
Why You Should Live in Chandler
Chandler has become famous for its dynamic real estate market, but one of the reasons that there is always demand for Chandler homes for sale is because the community itself offers a high quality of life for its residents. Not only is Chandler anchored by a strong economy and supported by an award-winning public school district, but it also has long been committed to promoting arts and culture as well as creating recreational spaces for those who live here. With idyllic weather throughout the year and so many things to do, it's not surprising that people from all corners of the country have set their sights on Chandler.
The demand for Chandler homes for sale is on the rise, particularly as inventory levels increase and there are more opportunities available in the local market. If you fall in love with one of the homes for sale in Chandler, you will want to act quickly — the best real estate in Chandler is not on the market for very long.
Cathy Carter has been known for decades as the leading Chandler Realtor, and she can provide you with the access you need to secure one of the hottest properties on the market. For more information about the current Chandler real estate market conditions and to have a customized MLS search performed for you, contact Cathy Carter today.
Chandler Homes For Sale
If you're exploring Chandler homes for sale or are thinking of selling your current home, you're in the right place! Chandler real estate is hot, and now's the time to make your move. In fact, the Chandler market is among the most competitive in Arizona! Chandler Properties for sale range from luxurious homes on the city's many golf courses, to comfy single-family homes that offer lots of room to spread and grow, to customized waterfront homes designed just for you.
Chandler's economy has weathered the downturn, and its charging ahead -- and the real estate market reflects these upward trends. Chandler's one of the fastest growing cities in Arizona, and it's consistently ranked on "Best Places to Live in the U.S." lists. Add in a strong job
How to Find the Best Homes for Sale in Chandler
The best real estate agents in Chandler are those who know the market well, have experience working with both buyers and sellers, and have a personal approach to the way they work with their clients. That's exactly what Cathy Carter, Realtor in Chandler, AZ, offers. With more than 20 years of experience buying and selling homes in Chandler and the surrounding East Valley communities, Cathy Carter will help you find the best homes for sale in the area.
Cathy and her real estate team provide each individual client with personal service throughout their experience. From the first time you contact Cathy, to the time you walk away with the keys to your new home after the closing, Cathy is by your side, ensuring you know exactly what to expect. If you want to find the best Chandler homes for sale, you want Cathy to be your real estate agent.
WHY YOU SHOULD LIVE IN CHANDLER
What is it about Chandler that is so appealing? Chandler is one of the fastest growing cities in Arizona, Here are several reasons why Chandler is so inviting visit the official Chandler website and learn more about what Chandler has to offer. For some, it's the location in the "high-tech corridor," which makes it easy to access many of the companies headquartered in the area. For others, it's the appealing Sonoran Desert climate, where the sunshine is not a commodity, but a way of life. For others, it's the economic stability that draws them to the area.
Yet, for most, all these features pale in comparison to the real estate offerings found in Chandler. Chandler is home to many prestigious homes in carefully developed master planned communities. Whether you are looking for a home with a pool, a home on a golf course, or a home in a gated community, you will find it in Chandler. With so many neighborhoods, buyers can sometimes feel overwhelmed. Narrowing down your options with the help of one of the best Realtors in Chandler can help. The best Realtors in Chandler take the time to get to know their buyers well and then guide them toward a neighborhood that will fit their needs perfectly. Cathy Carter and her team are glad to help you determine which of these top neighborhoods will best suit your needs.
If you are looking for lakeside or golf course living with some of the top schools in the Chandler Unified School District, consider the subdivisions within Ocotillo. Ocotillo boasts Chandler homes for sale that are in a community that feels like its own city, yet is within the confines of Chandler.
For the beauty of a lakeside subdivision and the security of a gated community, Fulton Ranch delivers well. Located between Arizona Avenue and Ocotillo Road, Fulton Ranch has an exclusive feel, large estate homes, and beautiful community lakes.
South Chandler is ideal for those seeking a family-friendly community. Also close to excellent schools, South Chandler has a number of subdivisions with homes to match many budgets. It also has a number of community pools and water parks to keep the youngest occupants busy.
For those in the upper luxury home market, Tuscany is the place to look for homes in Chandler. These homes are all priced around $1 million. Tuscany features a number of homes for sale with a pool in Chandler.
Finally, Circle G at Riggs Homestead Ranch is a popular place to look for luxury homes. Home to around 2,000 people, it's a large subdivision located near Gilbert and Riggs roads.
These are just some examples of the excellent neighborhoods in Chandler. Contact Cathy Carter today for experienced, personal service from an agent who cares about your needs.
–Work With Cathy Carter for Unmatched Expertise on Chandler Area Buying & Selling!
When you enter the Chandler real estate market with a skilled agent who has her finger on the local market as it changes and adapts, you have an instant advantage. Cathy Carter works with both buyers who are searching Chandler home listings and sellers who have Chandler homes for sale, offering her expertise and unique insight. She also assists those looking at newly built homes, ensuring that buyers are able to negotiate properly with builders.
Because Cathy has been working in Chandler real estate for over 20 years, she brings unmatched expertise to the process. When they need a Realtor Chandler AZ homeowners, and homebuyers know they can trust Cathy to work tirelessly for their needs. Enlist her help today as you search for properties for sale in Chandler or get ready to list a property builders.
About Real Estate in Chandler, AZ
The Chandler market is hot, with people requesting help from Chandler real estate agents every day to help them find their dream homes. If you are looking for Chandler homes for sale, you are in good company.
What makes Chandler real estate listings so interesting is the variety of properties you can find here. Not only can you find standard single-family homes and condominiums, many of which are in carefully planned neighborhoods with community amenities, but you can also find Chandler homes for sale with a pool, homes on a golf course, and homes overlooking prestigious lakes. Chandler is also home to a number of luxury home communities, with spacious estates that offer ample room to settle down and enjoy the beauty of the Chandler region.
From affordable condominiums and townhomes to spacious estate homes for the luxury buyer, you are certain to find a property that meets your needs and your budget in this popular community. The average sales price for a home in Chandler is $264,000, and the average size of a home in Chandler is around 2,300 square feet. Home prices have been holding relatively steady with slight increases over recent years, pointing to the stability of the market.
Because of the popularity of homes in this area, the number of listed homes has held relatively steady over the past few years. This is good news for buyers because it means a large number of potential homes on the market. The popularity is good news for sellers too, because Chandler homes sell quickly, often in fewer than 90 days. In other words, Chandler is the place to be whether you are buying or selling, as properties for sale in Chandler are a hot commodity, and they are plentiful. In the midst of it all, Cathy Carter is ready to assist buyers and sellers with their real estate needs.
Experienced Realtor Chandler AZ Homes Sellers and Buyers
If you are considering listing your home for sale in Chandler, you will need to have the right real estate agent on your side. Not only does your agent help you list the home properly, but your agent will also be an essential help as you market the property.
For those entering the market as a home seller, experience is a major factor in the choice of Realtor. After all, small mistakes can add up to months of extra time on the market. Cathy Carter and her team have handled hundreds of homes on the market in Chandler. With Cathy's help, you will be well positioned to sell your home quickly. Cathy's also an aggressive marketer. This means you will get better, more qualified people to see your home, helping ensure a faster sale. Using all available marketing platforms, Cathy will make sure that more people see your listing, so your home will sell as quickly as possible.
Cathy's experience doesn't just help sellers. Buyers also find that experience and local market knowledge are assets in their searches. In fact, Cathy is often aware of potential homes before they hit the market, giving you the chance to find a hidden gem in your search for your dream home. She's also a skilled negotiator, so you can get a feel for the seller's motivation and come to an agreement that benefits both of you.
No matter which side of the real estate transaction you are on, you need the right agent, and that agent is Cathy Carter. Contact Cathy today to discuss your home-buying needs with a real estate agent in Chandler who will put your needs first and learn more about the benefits of living life in this beautiful part of Arizona.

RE/MAX Cathy Carter Real Estate & Luxury Homes
Professional REALTOR
ABR, CRS, CDPE
RE/MAX Solutions
4365 E Pecos Rd #103
Gilbert, AZ. 85295
Email or Call: 480‑459‑8488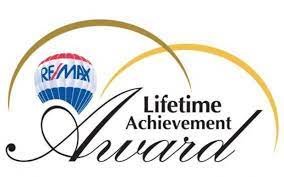 For her entire professional career, Cathy Carter has been dedicated to serving the people of East Valley. She began her career in new construction home sales and quickly expanded into every sector of the Chandler real estate industry. Today, after years of networking with the most reliable professionals in the local community and focusing on professional development, Cathy Carter is considered to be the top Realtor in East Valley. Most recently, she received the RE/MAX Lifetime Achievement award, which is the second-highest national award given to RE/MAX real estate agents.
With www.realestatechandler.com you'll be able to find your dream home in no time. If you have any inquiries about homes for sale, connect with Cathy Carter!

-Work With Cathy Carter For Unmatched Expertise On East Valley Arizona Area Buying & Selling!
---