LEARN ABOUT CATHY
BUYING OR SELLING YOUR HOME WITH THE BEST CHANDLER REALTOR AND EAST VALLEY
I have worked with both buyers and sellers for more than 25 years. My clients benefit from my negotiating skills and my state-of-the-art tools that enable them to get the best price.
If you are thinking of buying or selling real estate in Chandler, I would love to introduce you to the Chandler Arizona real estate market. I think you will be delighted to learn about the different homes styles that are available. Whether you are looking for a modern home with a view of a gorgeous lake; a sprawling traditional house with lots of acreage for horses; or a condo filled with time-saving conveniences set in a community with many recreational and social opportunities, you can find exactly what you want in Chandler.
The first thing I will do is listen carefully to you and learn what you want and need in your next home. Then, along with my fantastic team, I will leave no stone unturned in my quest to find you the perfect home.
If peaceful Chandler is a great fit for you, then my team -- the best real estate agents Chandler has ever seen -- will find you the ideal home there. If Chandler real estate is your style, then I will use my long experience as a REALTOR® in Chandler to find you exactly the home for sale in Chandler that you want, with the help and support of my team of talented Chandler real estate agents.
If you are selling your Chandler home, I can help you get the best price with the least amount of disruption to your regular daily life. In today's world, you need to attract buyers by having an attractive presentation on the Internet that showcases the features of your home. My team and I will prepare this presentation. We will always be there to guide you throughout the selling process.
Are you interested in finding out more about houses for sale in Chandler? You can get started right now by looking at the listings on my website using your smartphone or tablet, where you will see the same listings that REALTORS® get.
If you would like to learn more, feel free to call me directly 480-459-8488.
On our easy-to-use website, you'll be able to search the MLS for East Valley Luxury Homes - listings updated daily. View photos of available properties, find detailed real estate information, create a free account, save your search, receive notifications of new listings that match your specific home criteria delivered directly to your email, and access current market data. Also, be sure to scroll down below to learn more about East Valley Luxury Real Estate and the benefits of living in this dynamic region of the Phoenix metro area:
East Valley , $500,000 - $600,000
CHANDLER REAL ESTATE AGENT / REALTOR RECOGNIZING CLIENT NEEDS
Over 25 years of experience as a REALTOR® in Chandler has given me a deep knowledge of the area that I love to share with my clients. I can find the perfect home for you by using my experience, my extensive network of local contacts, the knowledge and dedication of my team -- the best real estate agents Chandler have to offer -- and high-tech tools, including a database of fantastic properties. I have wonderful tools for sellers too, including online presentations, which are now crucial for attracting buyers.
To best serve my clients, I take continuing education courses to keep my skills and knowledge current, and I do research every day. That way, I can call on both the knowledge that comes only from long experience and the cutting-edge skills that come only from engaging in constant learning. I am proud to be a Certified Distressed Property Expert and a Relocation Specialist and Certified Luxury Homes Specialist.
My satisfied clients know that the knowledge I share as a Chandler REALTOR® goes beyond knowing the value of the homes in the area. I am also intimately familiar with the different communities, towns, and cities that make up the Chandler area. Each of these communities has its own special flavor. Because I know these areas so well, I am able to advise my clients about which ones they are likely to find the most appealing. I enjoy sharing information about places they may not have known about before.
When you move into Chandler, you are not only gaining a wonderful new place to live -- you are also buying a solid investment for your future. To ensure that you get the best value for your money, I keep my finger on the pulse of community trends, the local economy, business developments and other social factors that can affect the market values of property in the area.
I love to put my knowledge to work to find people the homes of their dreams. If you would like to find out more about living in Chandler, feel free to give me a call at 480-459-8488.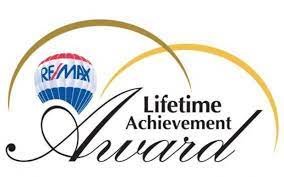 Cathy Carter has been dedicated to serving the people of East Valley. She began her career in new construction home sales and quickly expanded into every sector of the Chandler real estate industry. Today, after years of networking with the most reliable professionals in the local community and focusing on professional development, Cathy Carter is considered to be the top Realtor in East Valley. Most recently, she received the RE/MAX Lifetime Achievement award, which is the second-highest national award given to RE/MAX real estate agents.

RE/MAX Cathy Carter Real Estate & Luxury Homes
Professional REALTOR
ABR, CRS, CDPE
RE/MAX Alliance Group
725 W. Elliot Rd., Suite 111
Gilbert, AZ. 85233
Email or Call: 480‑459‑8488

Posted by Cathy Carter on
Tags