LEARN ABOUT CATHY
Maricopa AZ Real Estate
Homes in Maricopa AZ for Sale
Demand for real estate in Maricopa AZ continues to rise, particularly as buyers discover that there are many incredible Maricopa AZ homes for sale. The Maricopa AZ real estate market is considered an up-and-coming market in the Southeast Valley, and those who are interested will want to work with the best Maricopa AZ Realtor. Cathy Carter is a local real estate agent with more than two decades of experience, and she will search until she finds the homes in Maricopa AZ for sale that have everything you want and more.
On our easy-to-use website, you will be able to search the MLS for Maricopa homes for sale (listings updated every 3 minutes). You can view photos of available properties, create a free account, save your search, and receive notifications of new listings that match your specific home criteria delivered directly to your email. Be sure to scroll down below to learn more about MARICOPA real estate near me, current housing market trends, and lifestyle including shopping, dining, outdoor activities, golf courses, schools, area amenities, nearby attractions, and more.
Maricopa Homes For Sale
Click the links below to sort results by price range.
About Maricopa AZ Real Estate
For much of the past year, Arizona has enjoyed a booming real estate market. Most real estate markets in the Southeast Valley and throughout the state saw record-setting gains, with property values rising exponentially as home prices soared and inventory levels dwindled. However, in recent months, the real estate market has begun to cool in most places. Maricopa, however, is the exception.
The Maricopa AZ real estate market is showing signs of strength and potential. It is one of the few markets in the local area that is beginning to show signs of home prices increases. Currently, the median sales price for the Maricopa AZ homes for sale is $395,000. Home prices are nearly 10 percent higher than they were at this time last year, and real estate experts predict that prices will continue to climb in the next several months.
While the median sales price is about $395,000, it's important to know that there are many types of Maricopa AZ homes for sale. This market is known for its luxury properties, and the luxury homes in Maricopa AZ for sale sell at a much higher price point. Some homes are priced as high as $700,000, depending on the neighborhood in which they are located and the size of the property itself.
Those who are looking for new construction real estate in Maricopa AZ are in luck. This is a growing, diverse community with many new construction developments in progress. This is an opportunity for buyers to invest in Maricopa AZ real estate, build their dream property and establish roots in this community.
The right Maricopa AZ Realtor will be able to help you navigate the current real estate market conditions, and will advocate for you throughout the entire process of buying your new home. Cathy Carter is well-connected in Maricopa, and she has earned a reputation as a dedicated real estate agent. For more information about real estate in Maricopa AZ, contact Cathy Carter today.
How to Find the Best Maricopa AZ Homes for Sale
Maricopa is a vibrant community that offers its residents a high quality of life, which is why there is renewed interest in the Maricopa AZ real estate market. The Maricopa AZ homes for sale are selling fast, so it's important to work with a qualified real estate agent who knows how to drive results.
You need to work with an experienced Maricopa AZ Realtor who will:
Create a customized MLS search that unveils the homes in Maricopa AZ for sale that match your criteria and fall within your price point. Whether you are looking for a four-bedroom, two-bathroom home in a luxury neighborhood in Maricopa, or you have your sights on one of the Maricopa AZ homes for sale with a backyard pool, Cathy Carter can create a personalized MLS search that will reveal the top properties on the market that have everything you want and need in your next home.
Provide you with data about the local real estate market that allows you to make an informed decision with confidence. When you partner with Cathy Carter, you will receive a Maricopa AZ real estate market analysis that includes accurate and reliable data about the current market conditions.
Work quickly to craft and submit a personalized offer that will be appealing to the sellers. Homes are selling quickly in Maricopa, particularly the best Maricopa AZ homes for sale. You need an agent on your side who knows how to set their clients apart from the competition.
Rely on their professional network to ensure that you have access to the best lenders, inspectors, title professionals and contractors in the industry. Knowing that you have a real estate agent that you can trust as well as a team of contractors who will help move your purchase forward will allow you to rest easy and soak up the joy of the moment.
Not only will Cathy Carter uncover the best homes in Maricopa AZ for sale, but she also will assist you throughout every aspect of your move. Cathy Carter is an award-winning Maricopa AZ Realtor who has earned the respect of her colleagues and the admiration of her clients. Contact Cathy Carter for more information about the Maricopa AZ real estate market.
Why You Should Live in Maricopa AZ
These are just a few of the reasons why you should consider investing in real estate in Maricopa AZ:
Maricopa is known for being a welcoming, family-friendly community. The people who move to Maricopa are often looking for a place where they can establish roots and get involved in the local community.
The Maricopa economy is anchored by many growing industries, including information technology, automotive and agriculture. There are many job opportunities in this city, which attracts residents from Arizona and throughout the country.
Maricopa enjoys the same endless sunshine as other nearby communities, making it a great place to live, play and work. Residents here often enjoy an active, interconnected lifestyle.
While most real estate markets in the Southeast Valley are stabilizing, the Maricopa AZ real estate market is one of the few that is showing signs of growth. This potential has not gone unnoticed, and it has fueled interest in the homes in Maricopa AZ for sale. In order to tap into this market and find the property that matches all of your criteria, you will want to hire Cathy Carter today. Cathy Carter is the leading Maricopa AZ Realtor, and she will provide you with an updated Maricopa AZ real estate market analysis. Contact Cathy Carter today.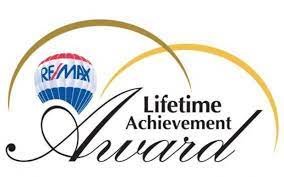 Cathy Carter has been dedicated to serving the people of East Valley. She began her career in new construction home sales and quickly expanded into every sector of the Chandler real estate industry. Today, after years of networking with the most reliable professionals in the local community and focusing on professional development, Cathy Carter is considered to be the top Realtor in East Valley. Most recently, she received the RE/MAX Lifetime Achievement award, which is the second-highest national award given to RE/MAX real estate agents.

RE/MAX Cathy Carter Real Estate & Luxury Homes
Professional REALTOR
ABR, CRS, CDPE
RE/MAX Alliance Group
725 W. Elliot Rd., Suite 111
Gilbert, AZ. 85233
Email or Call: 480‑459‑8488

Posted by Cathy Carter on
Tags